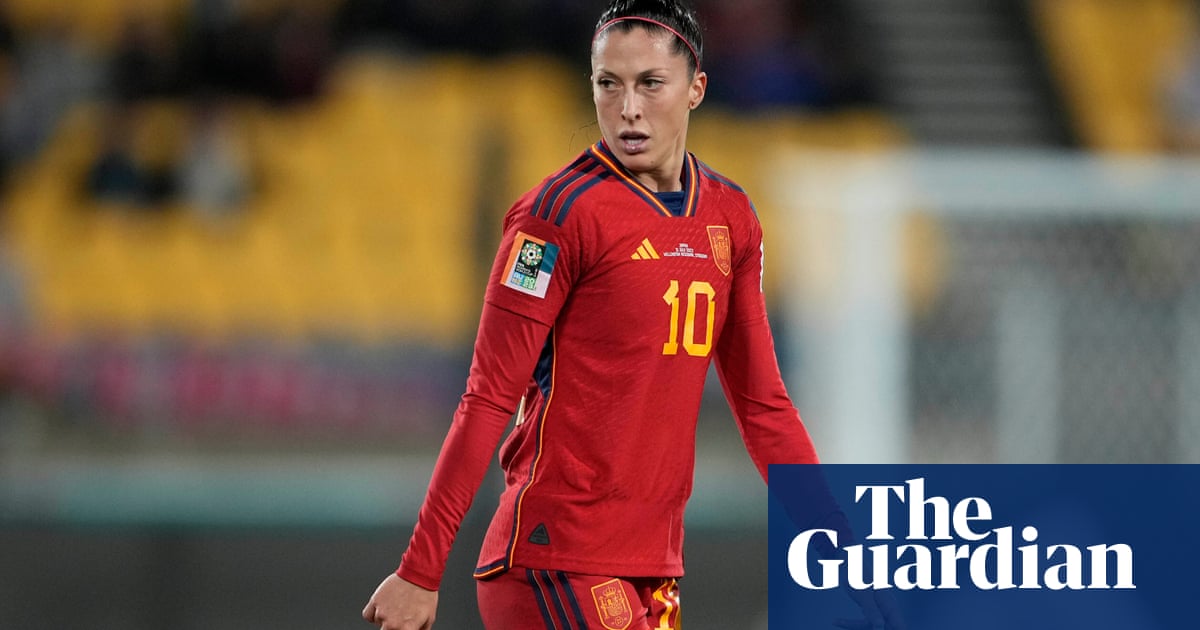 Jenni Hermoso has reported receiving threatening messages following the controversy surrounding a kiss on the lips from then-president of the Spanish Football Federation, Luis Rubiales, after their World Cup final victory.
According to Hermoso, the kiss was not mutual. Rubiales, who also touched his genitals while celebrating Spain's 1-0 victory over England, was consequently suspended by Fifa for a duration of three years.
However, the intense media coverage persisted for multiple weeks, bringing unwanted attention to Hermoso when she should have been enjoying the greatest accomplishment of her career, which includes seven league titles and one Champions League victory.
In September, Hermoso was excluded from Spain's team by new coach Montse Tomé, who stated her intention to safeguard the 33-year-old. However, Hermoso made a comeback last month and secured a 1-0 win over Italy in the Women's Nations League with a late goal.
Now Hermoso, who plays for CF Pachuca in Mexico, has opened up on the toll the controversy took on her in an interview with GQSpain. "These weeks have been very difficult," Hermoso said. "Having to tell it over and over again was hurting me a lot. But I know I had to let it go somehow. I continue working on it with the help of my psychologist, who I have been with for many years.
"Maintaining good mental health is just as crucial as my daily physical training. It's like getting enough sleep to perform on the field. Taking care of my mental health has made me feel stronger and prevented me from losing motivation or considering quitting football. My enthusiasm remains intact."
She stated: "I have been forced to face the repercussions of an action that I did not cause, that I did not choose or plan. I have been threatened, and that is something that one can never get accustomed to."
Rubiales has stated that the kiss was agreed upon by both parties, but his behavior resulted in the adoption of the hashtag #SeAcabo, which means 'It's over'. This sparked further calls for significant changes in the sport. However, although Hermoso never sought to be the focus of this narrative, the ex-Barcelona and Atlético Madrid player expressed hope in using the attention to bring about positive change.
When asked how she wished to be remembered, she replied: "As a person who aimed to leave Spain on a high note, but more importantly, as someone who strived to challenge and alter numerous mindsets."
"I am faced with this story, for better or for worse. However, I will use it as a positive opportunity to fight for what I believe is best for society. The #SeAcabo movement marks the beginning of a new era."
"Amidst recent events, my focus on football has wavered. There were moments where I even forgot I was a professional football player. However, when I return to the field, put on my uniform, and begin training, my passion for the game reignites and I strive to give my best performance. Whether it's in the race to the Olympic Games, with my team in Mexico, or representing my national team, I will continue to savor and excel in this sport."
Source: theguardian.com