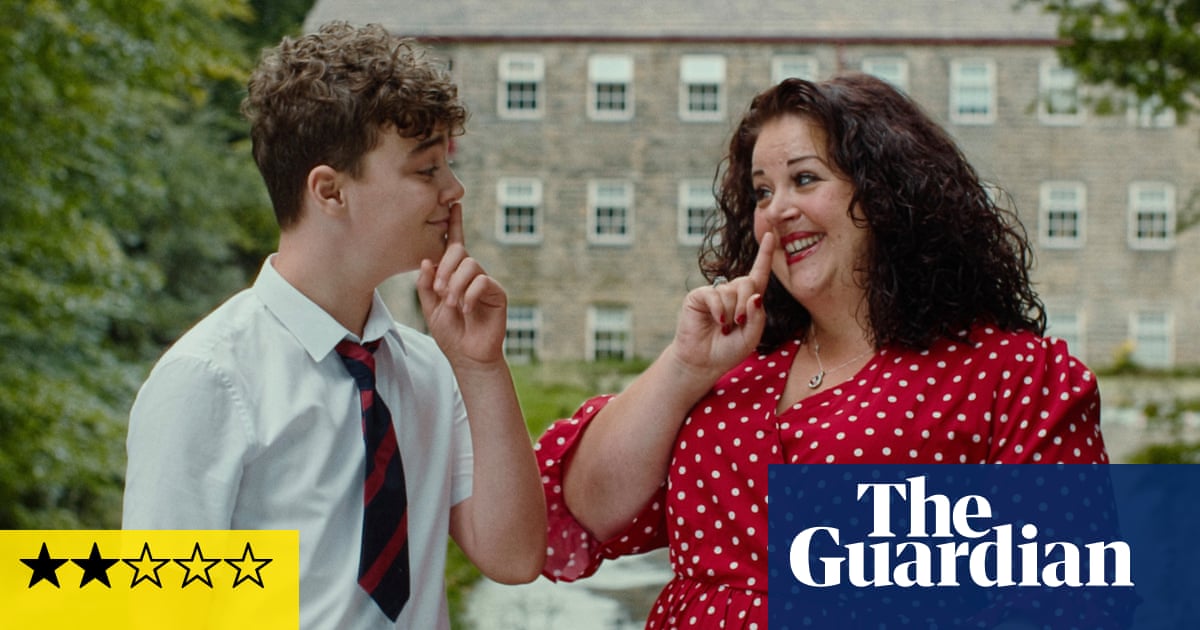 T
This affordable British murder mystery comes at an opportune time, coinciding with the surge in popularity of murder mystery films prompted by Rian Johnson. While it may not be the first musical murder mystery movie as it claims, that title likely belongs to François Ozon's 8 Women. Additionally, Stephen Sondheim once wrote a screenplay and songs for an unproduced murder mystery musical titled The Chorus Girl Murder Case. The idea has been floating around for some time, which is not surprising considering the similarities between musicals and whodunnits as structured genres.
The enigma of Mr E enjoys catching us off guard. Similar to the beginning of the classic 1950 film noir DOA, where the main character shows up to announce his own murder, cunning Mr E (Kevin Dixon) appears at the home of twins George (James N Knight) and John Danes (Harry W Knight) claiming to be a murderer and aware of their upcoming task to clear Idlewyld House. At least the last part is true: the Danes, who refer to themselves as "generalists," take on various odd jobs for anyone in need. They have been hired by the owner of this country estate, Peter Landrigan (Martyn Spendlove), to rid it of unwanted visitors. Peter is the son of successful romantic novelist Harriet Landrigan (Nicola Wright), who mysteriously announced she would never publish again before meeting her untimely death from falling down the stairs.
Rewritten:
The initial format of this production was a school play, written by popular crime writer Sophie Hannah and composer Annette Armitage. The film adaptation, funded by Hannah herself, still retains some elements of its theatrical origins. However, it is evident that the creators have a deep love and understanding of the mystery and musical genres. The songs are standout, cleverly crafted in a Gilbert and Sullivan style to portray the quirky characters in the film's lineup of villains, such as a fawning translator and a detective with a keen sense of smell due to his lack of actual smell.
However, excluding a few aerial shots of Yorkshire viaducts, the film struggles to capture a cinematic or choreographic style that complements the music. Instead, it heavily relies on scenes filled with exposition that lead to a contrived ending, with minimal active investigation from the inexperienced team. While the performances are appropriately exaggerated for the dramatic plot, they also come across as lacking depth. The Mystery of Mr E's eye consistently breaks the fourth wall in a quirky manner, but one can imagine how a skilled director like Wes Anderson could have elevated this eccentric material.
Source: theguardian.com