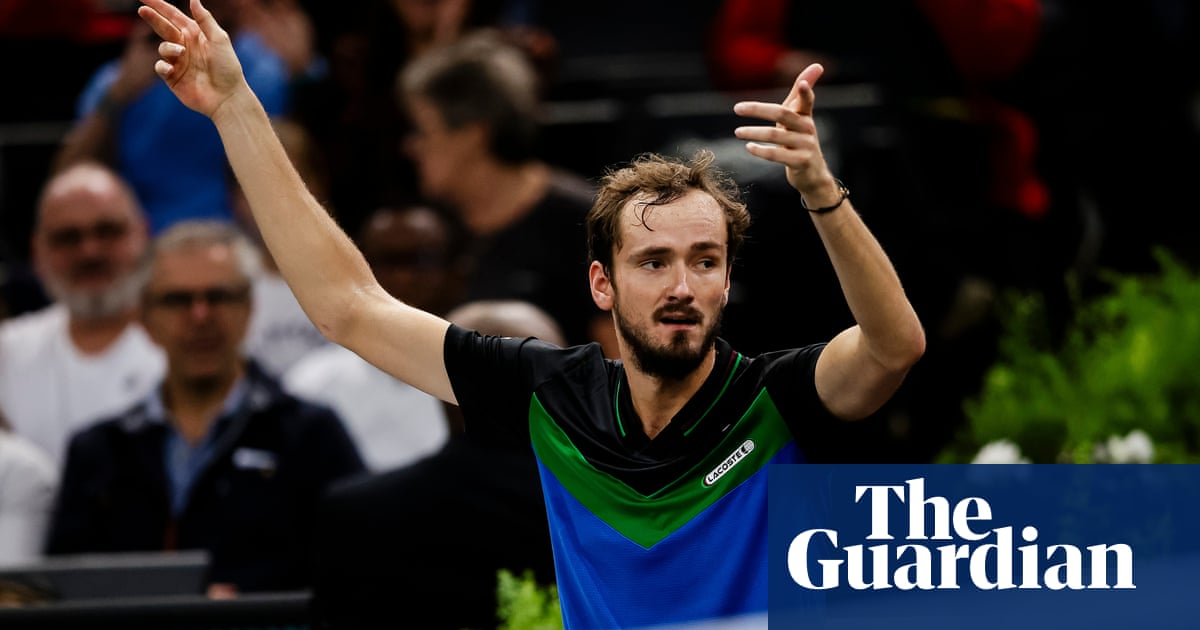 During his loss to Grigor Dimitrov at the Paris Masters, Daniil Medvedev denied making an offensive gesture to the audience despite being booed.
The Russian lost 6-3, 6-7 (4), 7-6 (2) in the round of 32 and briefly halted play in the second set until the booing subsided inside the Accor Arena. This led to a dispute with the umpire, Renaud Lichtenstein, after receiving a time violation.
The third-ranked player stated that he did not wish to continue playing, but was aware that he could face disqualification if he declined to do so. The tense situation unfolded during the second set when, tied at 5-5, the 27-year-old was met with boos from the spectators in Paris after tossing his racket while preparing to serve.
Medvedev signaled for the audience to quiet down and returned to his seat in disagreement, informing the umpire that he would not continue playing until the noise ceased. As a result, Medvedev was penalized for taking too long to resume the match. Dimitrov fought for a three-set victory, despite losing six match points, and ultimately defeated his opponent on the seventh to move on to the round of 16.
As Medvedev left the court, he was met with more boos and was seen making a gesture with his middle finger to the audience. However, he denied this action and stated during a press conference that he was simply checking his nails, and there was no intention to offend the crowd at the Paris Bercy event.
"I received negative reactions from the audience after throwing my racket, which is to be expected. I don't have a problem with that. However, when I went to serve and the crowd applauded, I felt conflicted because I wanted to focus on my serve. Despite the distraction of the applause and the referee speaking while Grigor was not ready, I continued with my serve. Unfortunately, I still received boos from the audience and I couldn't understand why. As a result, I chose not to continue playing and that is the end of the incident."
"I made the decision, 'I won't play until the crowd stops booing.' However, the Bercy audience continued to boo, and when I received the penalty, I had to consider if I wanted to risk disqualification and end the match on a negative note. Ultimately, I chose to continue playing."
Source: theguardian.com