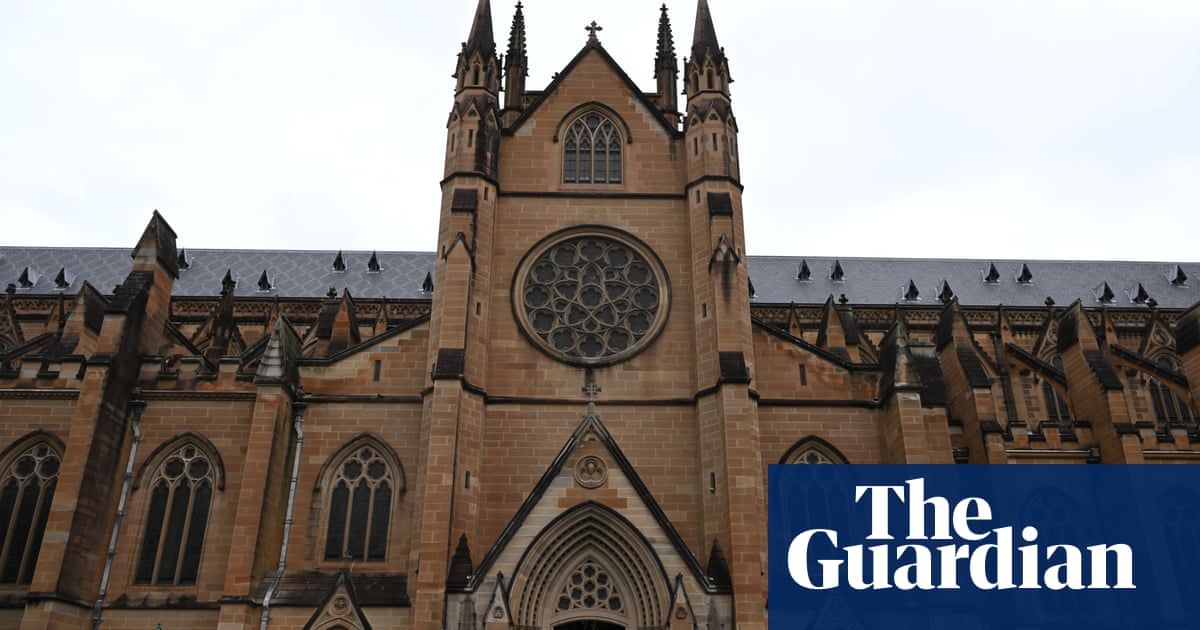 The insurer for the Catholic church is proposing a plan to prevent financial failure by only paying a portion of the compensation owed to abuse survivors, with the rates being determined by PwC, a consultancy firm that is currently facing its own controversies.
The Catholic Church Insurance company is experiencing financial difficulties as a result of an increasing number of claims related to abuse. They have estimated that they currently have $381 million in liabilities for professional standards payouts to multiple church organizations, such as dioceses and charities affiliated with the church.
CCI is seeking approval from the federal court for a plan that would protect its financial state. This plan would involve reducing payouts to church organizations in the event of potential insolvency. Under this plan, the insurer would only pay a portion of what is owed to survivors, with the exact percentage yet to be determined.
Register for Guardian Australia's complimentary morning and afternoon email newsletters to receive a daily summary of news.
Religious organizations, even those that are not part of the Catholic Church and have limited funds, would be responsible for the remaining costs.
Their ability to sue CCI for debt collection would be revoked.
According to the documents outlining the plan, PwC, a struggling consulting firm, will play a crucial role in the implementation of the program. PwC will have the authority to decide how much of the compensation for abuse victims will be handled by CCI and how much will be the responsibility of individual church organizations.
The proposal did not involve any input from survivors or survivor groups.
The court will only consider objections to CCI's scheme from church organizations that are insured by CCI and are classified as creditors in the current proceedings before making a decision on its approval.
On October 31, a meeting will be held to discuss the proposal with members of the creditor committee, including the Uniting Church, dioceses of Bunbury, Cairns, and Parramatta, the Archdiocese of Melbourne, Anglicare SA, and Baptist Insurance Services.
The Beyond Abuse survivor group has raised concerns about the lack of input from survivors and argues that the plan is yet another instance of the church claiming financial hardship to the public, despite having billions of dollars in assets and receiving significant government funding for private schools and hospitals.
Steve Fisher, CEO of Beyond Abuse, stated that he is not aware of any survivor groups being consulted by [Catholic groups]. He also mentioned that this lack of consultation is common when dealing with these groups. According to Fisher, [Catholic groups] seldom seek input from survivors because they do not want to hear the truth about their needs. He believes that these groups are solely concerned with their financial interests.
The financial difficulties faced by CCI require church organizations to find alternative insurance providers to protect themselves against claims of child abuse.
However, the overall demand for this type of insurance has decreased due to nationwide changes in 2021 that have eliminated time restrictions on filing abuse claims.
This has caused state governments in numerous areas to intervene and provide financial protection for organizations with taxpayer funds. This is due to concerns that these organizations may stop offering vital services to the community, such as foster care and youth homelessness care.
When asked about potential concerns that survivors may not receive payments under the CCI's scheme, a representative for CCI stated that survivors' payments are still the responsibility of the Catholic church entities involved. In the event that insurance is unable to cover these liabilities, the Catholic church has publicly stated that they will step in to meet them.
The Australian Catholic Bishops Conference addressed inquiries by directing to a prior declaration concerning CCI's financial challenges, which was released in May.
The statement mentioned that the church is dedicated to pursuing justice and healing for the committed wrongdoings and transgressions. This may include compensating for damages, if feasible.
"The discontinuation of Catholic Church Insurance also requires Church organizations to seek alternative insurance providers," the statement explained. "We are assisting Catholic ministries currently insured with CCI to maintain their coverage and are optimistic that this will be successfully accomplished."
Source: theguardian.com