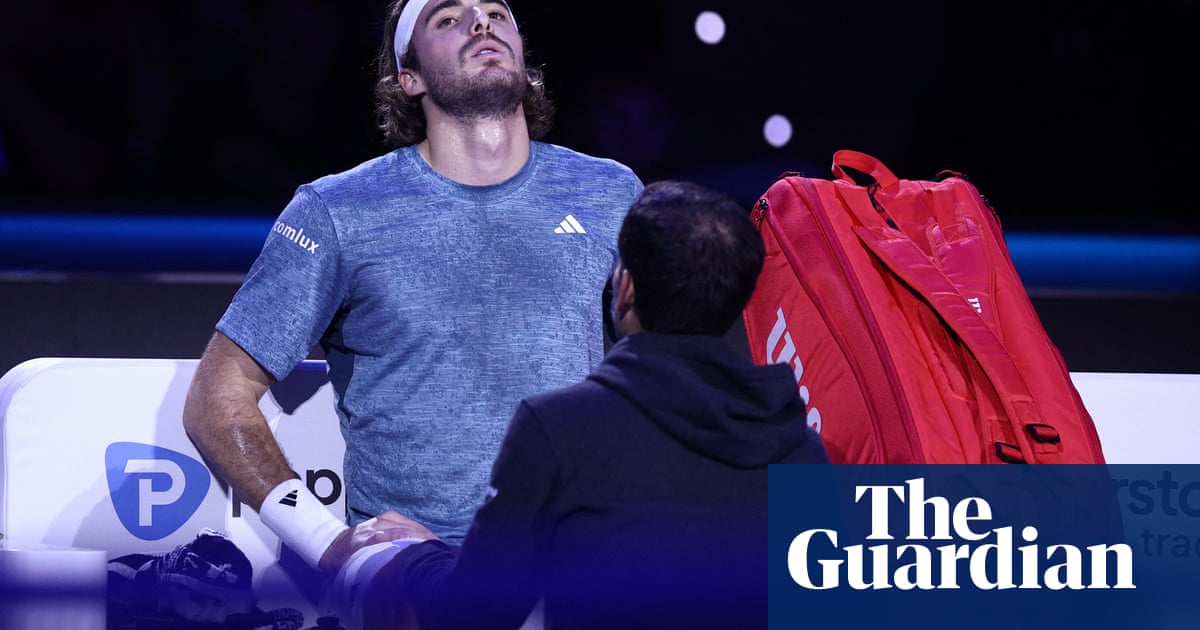 Stefanos Tsitsipas withdrew from his second match at the ATP Finals against Holger Rune after just three games due to a back injury. He will also be unable to continue in the tournament.
Before the tournament in Turin, there were concerns about the Greek athlete's physical condition. However, he seemed to be in good shape as he faced Jannik Sinner on Sunday, despite his loss. In his match against Rune, Tsitsipas appeared to be struggling and took a seat on his bench with caution while trailing 2-1 in the third game.
After dialing the trainer, he engaged in a short conversation and then was assisted in standing up. He then shook hands with Rune and exited the court as the disappointed crowd booed and whistled.
Tsitsipas disclosed that he has been facing difficulties with a back injury, and as a result, Hubert Hurkacz will be replacing him in the final set of round-robin matches.
"I would like to apologize to all the fans and spectators who came to support me today and watch the match," he stated. "I am deeply disappointed that I was unable to complete the game. It is also unfortunate that I could not give someone else the opportunity to take my spot and possibly make something happen. Despite numerous visits to my doctors in the past few days, they advised me to play and gave me permission to try for myself."
This marks Rune's first win at the tournament, after losing to Novak Djokovic in his first match.
Rune expressed his disappointment in Tsitsipas during an interview on Amazon Prime Video. He noticed that Tsitsipas was not serving at full capacity during his first service game, indicating that he may have been experiencing physical issues. Rune emphasized the importance of taking care of one's body during a long season and wished Tsitsipas well.
Source: theguardian.com