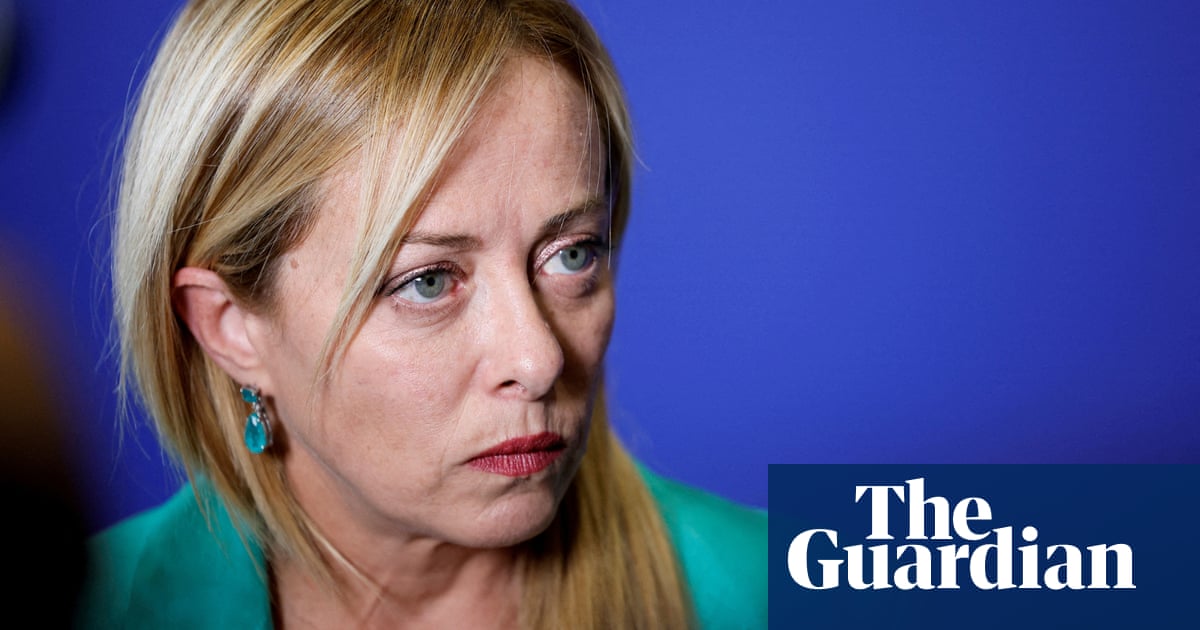 Giorgia Meloni, the prime minister of Italy, spoke to a prank caller pretending to be an African leader and expressed her frustration with the ongoing war in Ukraine. She also mentioned having potential solutions to help resolve the conflict.
Meloni's team verified that she was deceived into participating in the phone conversation, which was allegedly orchestrated by two Russian comedians, on September 18th, by an individual posing as the president of the African Union Commission.
Based on information from Italian media, the individuals making the calls were a pair of Russian comedians, Vladimir Kuznetsov and Alexei Stolyarov, who go by the names Vovan and Lexus. One of them pretended to be an African politician when speaking to Meloni.
Vovan and Lexus, who have a strong pro-Russia stance, have been accused of being connected to Russian intelligence services. However, there is no evidence to support this accusation.
The call was recorded and shared on the Canadian video platform, Rumble, before being reported by the Russian state-owned news agency, Ria Novosti.
Meloni stated that there is widespread exhaustion on all fronts in regards to Russia's involvement in the Ukraine conflict. She believes that the time is coming when it will become clear that a resolution is necessary.
The counterattack by Ukraine did not go according to plan. It has not altered the outcome of the conflict, and it is widely recognized that if a resolution is not found, the conflict could continue for many years. The Ukrainian forces are fulfilling their responsibilities, and we are making efforts to support them.
According to Meloni, the issue at hand is "finding a mutually agreeable solution that does not violate international law."
She stated that she has some potential solutions for handling the situation, but is waiting for the appropriate opportunity to present them.
In the public eye, Meloni has consistently shown strong backing for Ukraine, a stance reaffirmed by sources mentioned in Italian media on Wednesday.
Vovan and Lexus have a reputation for successfully convincing political leaders to answer their calls through social engineering. According to Meloni's office, she was a target during a busy time when she was focused on improving relationships with African leaders. This occurred while she was arranging meetings with them during the UN general assembly in New York from September 19th to 21st.
Meloni has approached African leaders for assistance in preventing migrant boats from reaching Italy's coastline. This topic was brought up during the phone conversation.
She stated that Europe has believed for a significant period of time that the issue could be resolved by confining it to Italy. However, it is not feasible. The scale of this situation is extensive, encompassing not just the EU but also, in her viewpoint, the UN. The issue is that others are indifferent, and there is a consensus that Italy alone must address this problem.
Source: theguardian.com