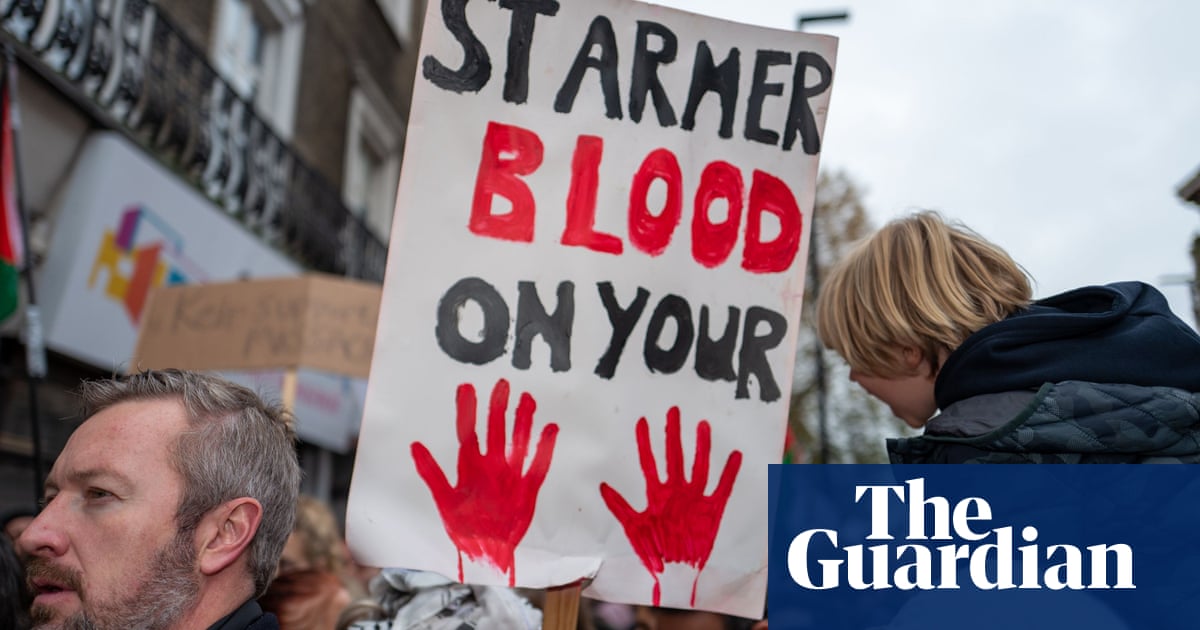 According to shadow chancellor Rachel Reeves, certain demonstrations against MPs regarding their position on the Gaza conflict have gone beyond peaceful protest and become acts of intimidation.
Several Members of Parliament have expressed worry about their safety and the safety of their staff prior to a weekend where over 100 pro-Palestine events were scheduled throughout the UK. These events aimed to pressure parliamentarians who did not vote in favor of a Scottish National Party motion last week, which called for a ceasefire.
On Saturday, a large group of individuals paraded in Keir Starmer's district and demonstrated outside his Camden headquarters. They were expressing their disappointment with the Labour leader for not advocating for a ceasefire. Additionally, some individuals gathered outside the residence of at least one MP on the same day.
During an interview on Sky News's Sunday Morning with Trevor Phillips show, Reeves expressed her stance on the recent protests outside MPs' offices. She supports the right to protest, but condemns any form of intimidation. She believes that some of the recent protests have gone beyond peaceful demonstration and have instead become acts of intimidation. Specifically, protesting outside individuals' homes and putting pressure on them is completely unacceptable to her.
She expressed disapproval of demonstrations outside of MPs' residences as "completely inappropriate" and encouraged those advocating for a truce to do so "responsibly".
A representative from the Metropolitan Police stated on Sunday that they were aware of certain Members of Parliament having increased concerns regarding their safety and protection.
"We acknowledge that if any protest leads to disruptive, criminal, disorderly, or intimidating behavior, our officers will intervene and take necessary action, such as making arrests."
Several Members of Parliament (MPs) in the United Kingdom (UK) have reached out to the police for assistance in strengthening security measures. The Chair of the Women's Parliamentary Labour Party (WPLP), Siobhain McDonagh, announced a meeting on Tuesday to evaluate the level of threat and provide reassurance when possible.
The Palestine Solidarity Campaign has stated that Members of Parliament should be prepared to be responsible for their statements or decisions regarding issues that are of great concern to their constituents. A spokesperson said that peaceful protests outside of constituency offices are a valid aspect of the democratic system.
The demonstrations come after the vote on Wednesday evening where 56 Labour members of parliament, including 10 members of the frontbench, went against party directives and voted against a ceasefire. Starmer has stated that advocating for a ceasefire would not be beneficial as Hamas has declared their intention to keep attacking Israel.
Several Muslim shadow ministers who have remained loyal to the party have received a lot of attention from the agitation, including Rushanara Ali, the Member of Parliament for Bethnal Green and Bow. Her office was picketed on Thursday.
Source: theguardian.com