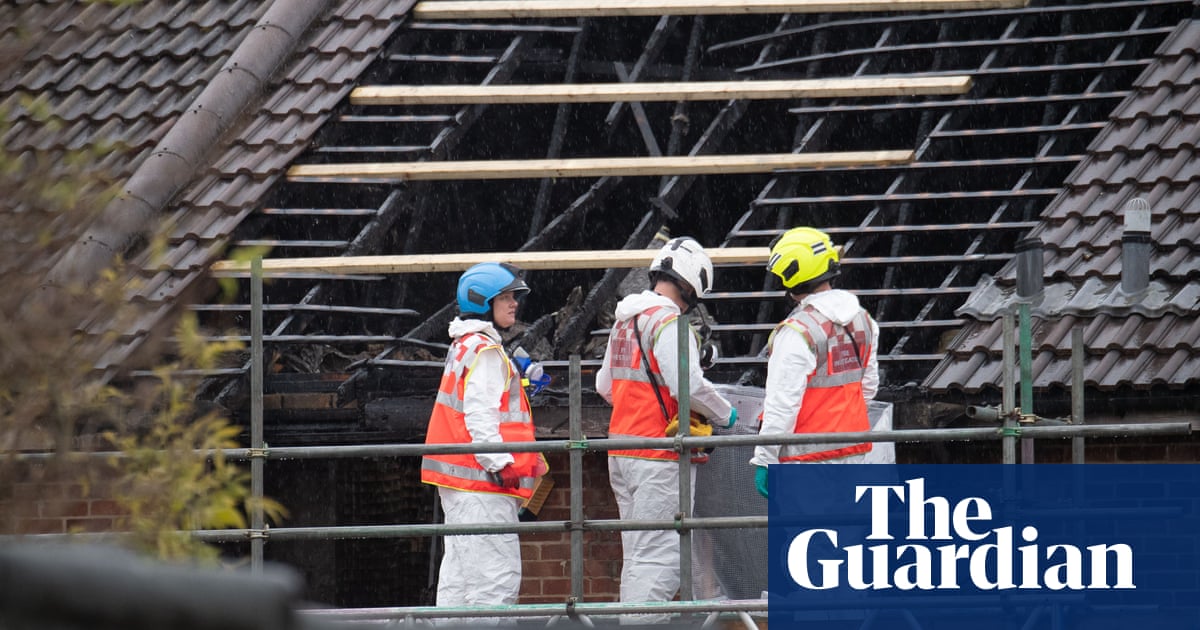 Condolences have been expressed for the victims of a fatal fire that claimed the lives of five members of a family in west London over the weekend.
According to the London Fire Brigade, a fire broke out in Channel Close, Hounslow at 10:26pm on Sunday, requiring the response of ten fire engines and approximately 70 firefighters.
The adults residing in the household have been identified by their neighbors as Aroen Kishen and his spouse, Seema. Their children, Riyan, Shanaya, and Arohi, were mentioned in a tribute by their school.
A man, identified as Kishen, departed the premises prior to the arrival of emergency personnel. He was subsequently transported to the hospital for non-life-threatening injuries. According to the Metropolitan police, it is believed that three children perished in the fire and that all of the deceased were related.
On Tuesday, Springwell School left bouquets of flowers for the children at the location. The attached notes read, "May the child rest peacefully."
A message from a Mrs. Sheldon stated: "There are no words to convey our grief upon hearing about the passing of three lovely individuals. They will always be in our hearts! Rest in peace and may God watch over them."
Another tribute left on behalf of year 6 read: "Dear Riyan. I am so sorry that this has happened to you. All crying today and missing you today. You are still part of our family. We will never forget you, and you will always be in our hearts. May God grant you eternal life in heaven."
The lower and upper levels of the semi-detached residence were devastated by the blaze, and a section of the roof also sustained harm. The fire department reported that five individuals on the upper floor perished at the location.
During a press conference on Monday, Ch Supt Sean Wilson of the Met was questioned about whether fireworks could be ruled out as a potential cause of the fire. He responded by stating that both his team and specialist fire officers are currently investigating this possibility.
On Tuesday, the area surrounding the house was still restricted and there have been no apprehensions. Residents reported witnessing smoke and were uncertain whether it was caused by Diwali fireworks.
Rafiah Dhillon, 56, who lives less than 50 metres from the burnt house, told the PA news agency: "I came home at around midnight on Sunday. When the police escorted me into my home, the house was still ablaze and there was lots of smoke."
Source: theguardian.com