Experts will propose at Cop28 this month that it is possible to use solar energy to electrify all healthcare facilities in underdeveloped countries within five years, at a cost of less than $5 billion. This would eliminate the danger to lives caused by power outages.
Salvatore Vinci, a sustainable energy advisor at the World Health Organization and member of their Cop28 delegation, urges the international community to set a specific timeline and provide necessary funds for electrifying all healthcare facilities. He emphasizes that with current available solutions, which were not present a decade ago, there is no justification for newborns to lose their lives due to lack of electricity to operate incubators.
"It's an easy task. There are no obstacles in our way," he stated.
According to the report "Energising Health: Accelerating Electricity Access in Healthcare Facilities" published in January and co-authored by Vinci, approximately 1 billion individuals worldwide lack access to a healthcare facility with a reliable electricity supply. This includes 433 million people living in low-income countries who rely on facilities without any electricity.
Electricity is essential for the proper functioning of a healthcare facility. It powers important equipment like ventilators and cardiac monitors, and also provides basic necessities such as lighting. Without access to these facilities, even minor health issues can become life-threatening or result in further complications. In countries prone to extreme weather events, healthcare facilities are at risk of power outages due to storms and floods.
According to Hippolite Amadi, a professor of bioengineering at Imperial College London, the exact number of deaths caused by power outages each year is unknown. This is because "power outage" is not typically listed as a cause of death on official death certificates. However, Amadi points out that in low- and middle-income countries, patients are dying due to power outages and inadequate lighting. This can happen when life-support machines are turned off, medical staff are unable to see what they are doing, or surgeons make mistakes in the dark.
Insufficient lighting poses a significant and urgent threat to both mothers and surgery patients, while an unstable energy supply makes it impossible to sustain long-term treatments like kidney dialysis. With the growing prevalence of chronic non-communicable diseases in developing regions, poorly electrified facilities will face even greater challenges.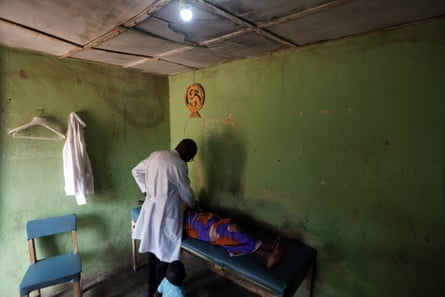 In the Central African Republic, the likelihood of premature death from NCDs is highest among all African countries. Over 60% of healthcare facilities in this country lack access to electricity.
According to Emmanuel Makasa, an orthopaedic surgeon in Zambia, even the most skilled surgeon cannot perform well if they are unable to see. In some cases, Makasa himself has had to rely on a torch or the light from his mobile phone while operating. He questions why a tailor would never be expected to work in the dark, yet doctors are expected to do so.
According to Makasa, the government reports that 60% of people living in rural areas in Zambia do not have access to a healthcare facility that has electricity. Additionally, even the larger hospitals that are connected to the national grid experience unreliable electricity supply.
According to the speaker, there are instances where the lights in the operating room unexpectedly turn off, causing the ventilators and life-support machines to also shut down. To address this issue, he acquired a surgical headlight from a global organization called Lifebox. This has alleviated our concerns during surgeries, as there is nothing more concerning than losing a patient or having a poor surgical result due to a power outage.
Makasa discussed the constant search for new ideas in Africa. He expressed frustration about living in a region abundant with sunlight, a potential energy source, yet still facing various challenges. Despite the abundance of resources, people in Africa continue to suffer from hunger.
In 2009, Amadi's efforts focused on providing electricity to healthcare facilities that cater to mothers in Niger state, Nigeria. In October, his use of solar-powered neonatal ventilators was recognized with a notable Nigerian award and commended by President Bola Ahmed Tinubu for its role in saving the lives of Nigerian children.
According to Mohammed Gana, a former colleague of Amadi and a member of Niger state's health ministry, the mortality rate for deliveries in one of our hospitals used to be 35 to 45 per 1,000 births before we installed the solar energy system. However, now it is between 10 and 15.
The health ministry of Niger state has a goal of powering all of its healthcare facilities with solar energy in the upcoming year. Vinci stated that over the past decade, the expense of photovoltaic modules has dropped by 90%, while batteries have decreased by an average of 60%. This allows for a quick and budget-friendly installation of a dependable solar energy system at any facility. There is no longer a need to wait.
Source: theguardian.com