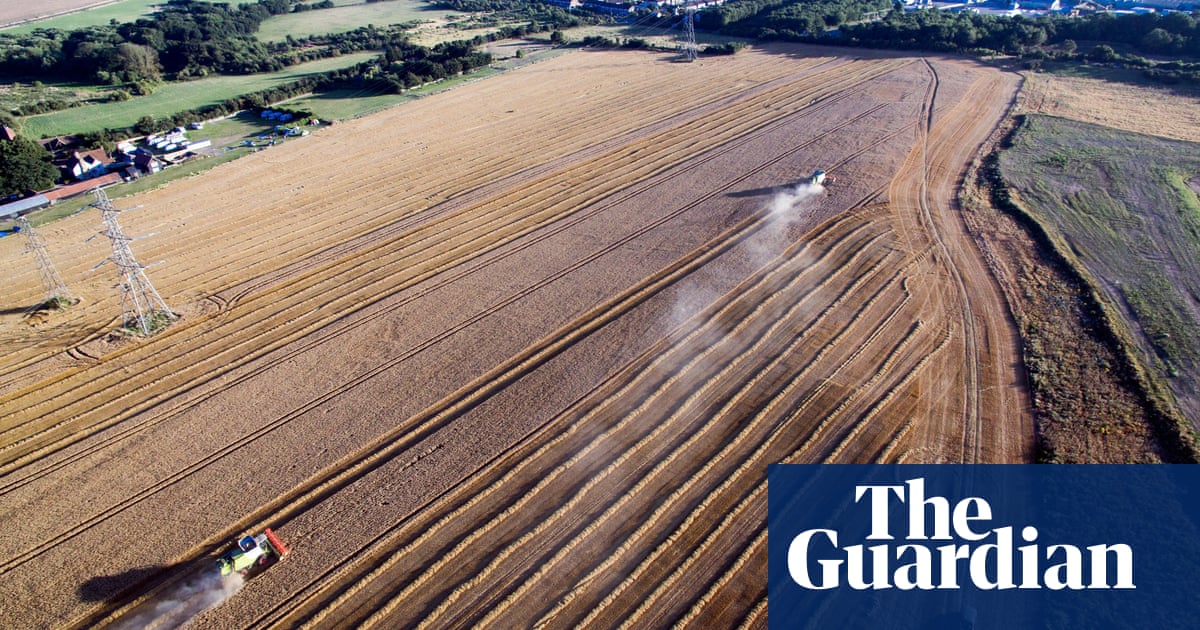 The energy efficiency targets for farmers in the UK have been reduced following pressure from the National Farmers' Union.
The DESNZ suggested a goal of increasing energy efficiency by 40.9% in horticulture and 12% in poultry. This was aimed at reducing the farming industry's carbon footprint and dependence on fossil fuels for heating greenhouses and sheds.
The government has lowered the targets to 13% for horticulture and 10% for poultry. Experts caution that this decision may ultimately result in higher costs for growers due to increased energy prices.
Lydia Collas, a senior analyst for policy at the think tank Green Alliance, stated that reducing the energy efficiency goals for horticulture would not provide much assistance to struggling growers. Due to high energy prices, some did not plant crops last year because they knew they would not be able to recoup their costs. With less support for reducing energy consumption, their expenses will remain high, as well as their emissions. This will weaken the overall competitiveness of horticulture in the UK and promote the importation of goods.
Advocates for farming are rejoicing, but they are labeling the lowered goals as "sustainable energy practices".
Tom Bradshaw, the deputy president of the NFU, stated that the reassessment of these targets is a positive outcome of working together and prioritizing sustainable energy practices. He believes that the new targets are fair and achievable for the horticulture and poultry industries participating in the scheme.
The goals for energy efficiency are not mandatory and are included in the plan to address climate change. This plan is a partnership between the UK industry and the Environment Agency, aimed at decreasing energy consumption and carbon dioxide output. Participants in this scheme are eligible for a discount on the climate change levy, a tax added to their electricity and fuel bills.
Tim Crocker, the energy managing director at NFU, expressed that this is a major win for horticulture and poultry businesses involved in the climate change agreement scheme. Through cooperation with NFU members, they were able to effectively advocate for revised reduction targets that better reflect the difficulties faced by businesses in the previous target period. NFU Energy extends its appreciation to all those who contributed to this accomplishment.
Approximately 10% of the United Kingdom's total greenhouse gas emissions are attributed to the agricultural sector.
A representative from DESNZ stated that their climate change agreements provide £300m of annual support to over 2,500 businesses, helping them improve energy efficiency and lower long-term costs. Adjustments to the initial targets are a deliberate aspect of the program to ensure they continue to be ambitious while also addressing unexpected difficulties. Earlier this year, the scheme was expanded to assist various businesses facing rising energy expenses.
Source: theguardian.com