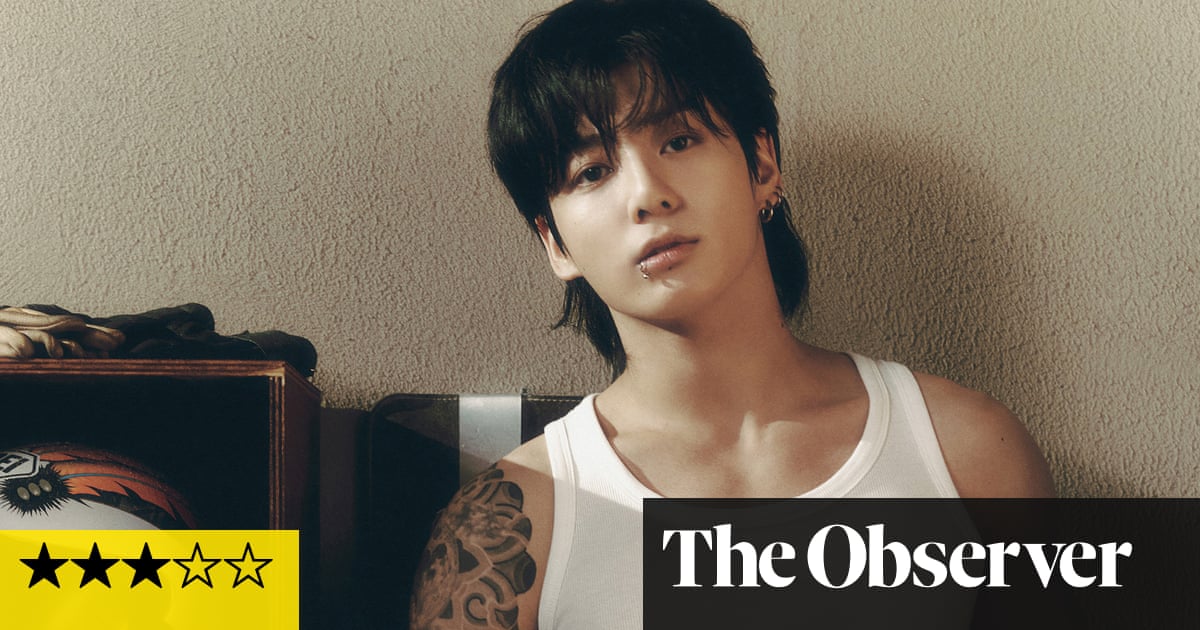 W
As three of the oldest members of the popular K-pop group BTS are currently serving in the South Korean military, the youngest member, 26-year-old Jung Kook, has the opportunity to focus on his solo career. He has had a successful start with his debut album, which includes a number one single in the US – the fantastic track Seven with its UK garage vibes – and a top 5 hit in the form of the smooth and summery 3D, which brings to mind the best of Justin Timberlake's music.
Those early nods to Craig David and Timberlake, however, highlight Jung Kook's struggle to find his own sound and identity. So the objectively fine mid-tempo Yes or No, co-written by Ed Sheeran, sounds a lot like Ed Sheeran, while the drippy ballad Hate You, co-written by Shawn Mendes, sounds a lot like… you get the idea. The litany of high-profile producers doesn't help matters either, with Major Lazer phoning things in on Closer to You.
The album truly shines when Jung Kook's honeyed falsetto takes center stage, particularly on songs like the smooth disco groove of "Standing Next to You" and the exhilarating chorus of "3D". While "Golden" has many highlights, it only reaches its full potential in certain moments.
Source: theguardian.com