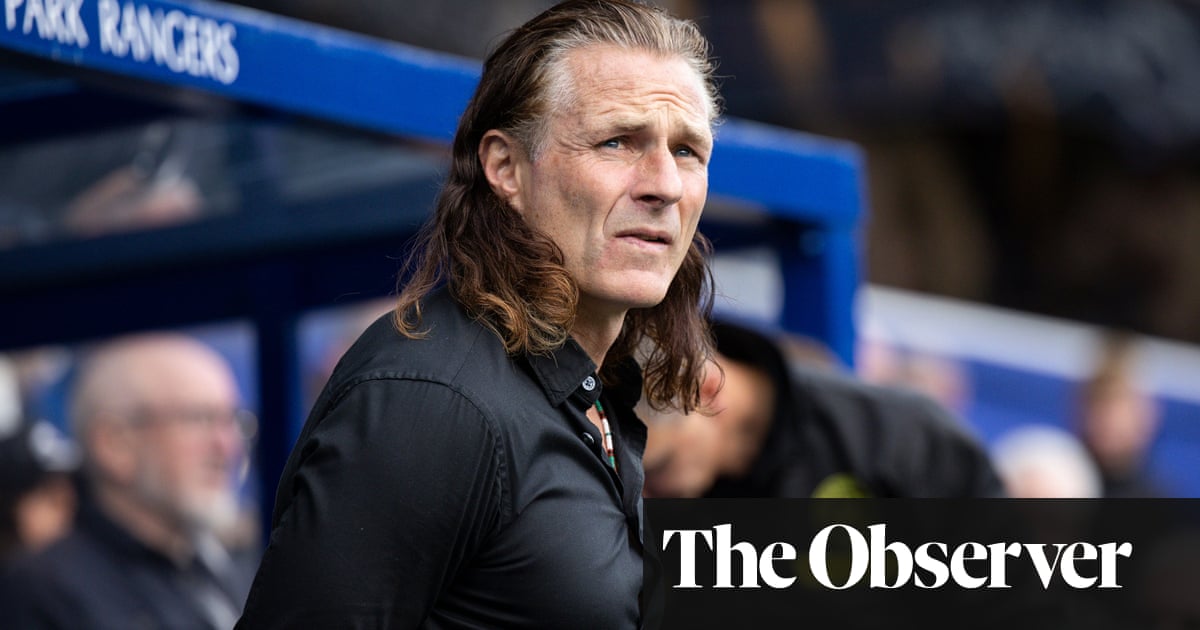 Gareth Ainsworth has been fired by Queens Park Rangers after their sixth consecutive loss, leaving them in 23rd place and six points away from safety in the Championship. Ainsworth, who had been with Wycombe for 11 years before joining QPR in February, only won five out of 28 games and his team suffered a 2-1 defeat to Leicester at home on Saturday. His assistant, Richard Dobson, has also left the club.
QPR's top executive, Lee Hoos, expressed the difficulty in making this decision, particularly because of the high regard he and the team hold for Gareth and Richard on both personal and professional levels.
Recently, numerous supporters have expressed to me their strong desire for Gareth to succeed, showing the great admiration that everyone at QPR holds for him. Regrettably, the outcomes of this season have not aligned with our expectations, leading us to believe that a change is needed.
We recognize the significance of promptly selecting a new head coach and will provide an update on this in the next few days.
Ainsworth expressed his thoughts after the game, prior to the final decision being made. He lamented his team's lack of experience after their player Andre Dozzell was ejected for retaliating. This incident occurred just days after Jimmy Dunne was also sent off in their loss against West Brom, due to receiving two yellow cards in rapid succession.
"We have once again suffered due to our naivety. In the past two games, it has proven to be our downfall," stated the head coach. "Out of the four bookings that resulted in two red cards, only one was a legitimate foul. The others were simply due to foolishness."
"I believe our implemented strategy was effective, but ultimately, it takes a team effort from 11 individuals. Still, I am proud of our performance and can hold my head high knowing that we gave our all. As long as we continue to do so, we will earn enough points to remain in this league."
Source: theguardian.com