A notorious French criminal, who successfully fled from prison using a helicopter, has been given an additional 14 years of imprisonment.
This was the second instance in which Rédoine Faïd, a notorious criminal who was considered France's most sought-after fugitive during his three-month escape, had escaped from prison.
Faïd and five of his family members were included in the group of 12 accused individuals. Out of the 11 who were found guilty, his older brother Rachid, who is 65 years old, was one of them. He was responsible for holding the helicopter pilot hostage in order to carry out the prison escape.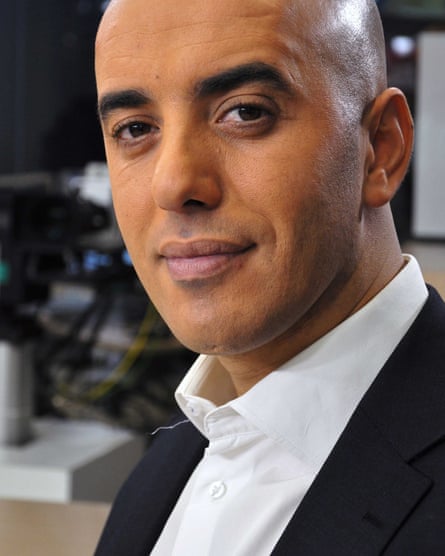 During the trial, it was revealed that Faïd, a repeat offender in armed robbery, was labeled as a "talented manipulator" by law enforcement. The jury was cautioned against being influenced by his charm and boldness.
Faïd, 51, had already been given three sentences of 10 years, 28 years and 25 years, when he carried out his spectacular escape from Réau jail, on the Paris outskirts, on 1 July 2018. His accomplices let off smoke bombs to confuse the guards and used an angle grinder to cut through a door leading to the visiting room, where Faïd was being visited by another brother. Prosecutors described the escape, which happened in minutes, as a "family affair".
The authorities were able to locate Faïd in his hometown of Creil, which is located north of Paris. He was allegedly dressed as a woman and wearing a burqa.
In 2013, he was sentenced to 10 years in prison for using explosives and a gun that had been smuggled into a different prison in northern France.
Faïd, the 10th child out of 11 siblings from a family of Algerian descent, committed his initial bank robbery in 1990 and eventually focused on targeting armored vehicles. He claimed to have drawn inspiration from French and American crime movies and presented himself as adhering to a moral code that prohibited harming his victims.
Unfortunately, a member of the police force, who was 26 years old, lost their life in 2010 during an assault on a heavily protected vehicle. It was reported that Faïd was responsible for orchestrating the attack. Following the incident, his brother Fisal fled from France and was ultimately found guilty by an Algerian court of killing the officer, Aurélie Fouquet.
The judgments were delivered in the early hours of Thursday morning following a tumultuous seven-week trial in which Faïd was able to showcase himself in the highly secured court in Paris, typically reserved for terrorism trials.
During his testimony, he stated that his desire to escape was fueled by the prospect of serving another two decades in prison, which he likened to being trapped in a "concrete coffin" and described as unbearably dull. He claimed to have devised his escape strategy upon realizing that the prison had failed to install anti-helicopter nets above the courtyard, a major oversight on the part of the authorities.
Source: theguardian.com