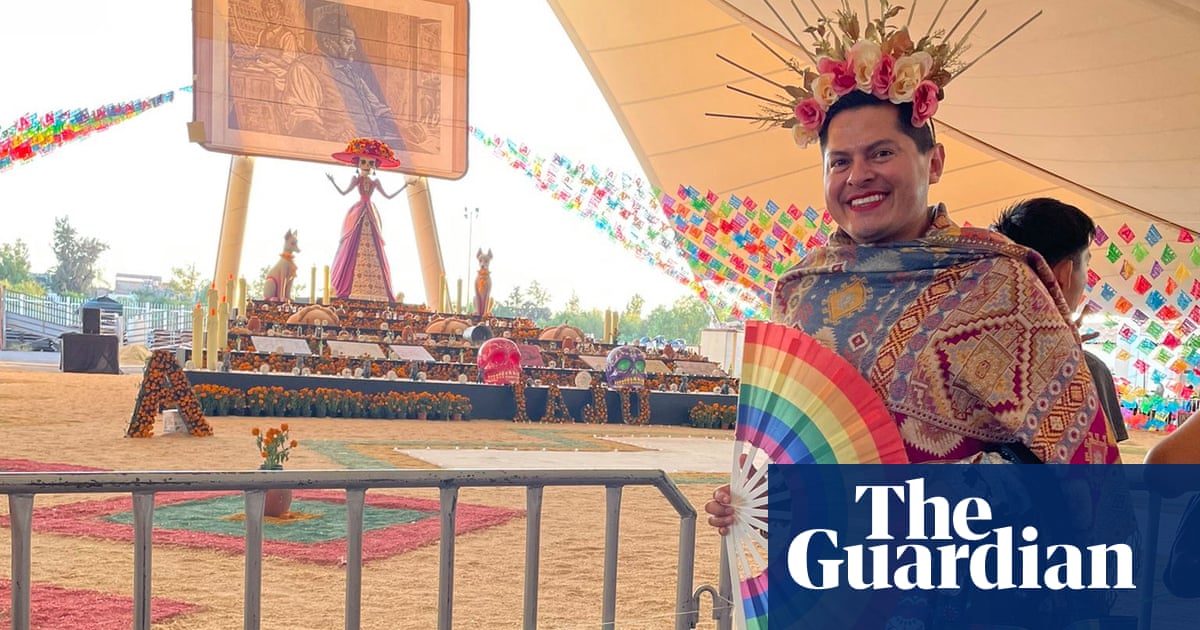 The initial non-binary magistrate from Mexico and a respected advocate for the LGBTQ+ community was discovered deceased at their residence in the central region of Aguascalientes.
Jesús Ociel Baena, who used they/them pronouns, was celebrated across Latin America for their work to advance the rights of the LGBTQ+ community.
Rosa Icela Rodríguez, Mexico's security minister, stated that the cause of death is currently under investigation by authorities.
During the president's usual morning press conference, she stated that it is still unclear whether it was a homicide or an accident.
However, advocates for human rights have brought attention to the fact that Mexican officials have a pattern of disregarding homicides as acts of passion and have requested a thorough examination to determine if Baena's death was connected to their gender identity.
According to Alejandro Brito, the leader of Letra S, an LGBTQ+ advocacy organization, Baena's presence on social media made them a victim and urged officials to consider this when conducting their inquiry.
"They were a target of numerous hateful messages, including violent threats and death threats, and this cannot be disregarded in the investigation," stated Brito. "The magistrate was bravely breaking down the barriers that oppressed the nonbinary community."
Baena was one of the most prominent members of the LGBTQ+ community in a nation where queer groups are frequently subjected to violence. She had previously received threats of harm.
In October 2022, Baena created a historic moment by being sworn in as a magistrate on the Aguascalientes state electoral tribunal. The event was captured in a photo they posted on Twitter/X with the caption "Making history", as they stood in front of the rainbow LGBTQ+ flag.
The office of the prosecutor for the state of Aguascalientes stated that Baena's remains were discovered alongside another individual, who has been identified by local media as Baena's significant other.
The initial results suggest that there was no involvement of a third party at the location, and the deaths may have been related to a personal issue, according to the statement.
According to the office, officials are conducting a forensic investigation in order to determine the reason for the individual's death.
Baena would regularly publish photos and videos of themselves in skirts, heels and toting a rainbow fan in court offices and advocating on social media platforms with hundreds of thousands of followers.
"I identify as non-binary and do not wish to be perceived as solely a woman or a man. This is my personal identity and it belongs to me alone," Baena shared on Twitter/X in June. "Please accept it."
Shortly before their passing, Baena received a certificate from the electoral court acknowledging them with gender-neutral pronouns as a "maestre," a notable development in Spanish, a language that traditionally divides words into two genders, male and female.
According to Brito, Mexico has made progress in decreasing instances of violence against LGBTQ+ individuals in recent years. However, his organization noticed a notable increase in such violence in 2019, with 117 documented deaths of lesbian, gay, bisexual, and transgender people in the country. These deaths often involved gruesome methods, such as stabbings and public killings.
According to Brito, he was concerned that the passing of Baena could lead to more acts of aggression towards LGBTQ+ communities.
According to Brito, if this was a hate crime, it would be intended to send a message. The aim of such crimes is usually to intimidate others, conveying the idea that revealing one's identity could result in similar consequences.
To pay tribute to Baena, activists from the LGBTQ+ community have organized vigils and protests for Monday evening in Aguascalientes, as well as in Mexico City, Monterrey, and other significant cities.
The passing of Baena was deeply regretted by Arturo Zaldívar, the previous chief justice of Mexico's highest court.
He expressed on social media that we have lost a powerful advocate for the equal treatment and rights of LGBTI+ individuals.
Source: theguardian.com