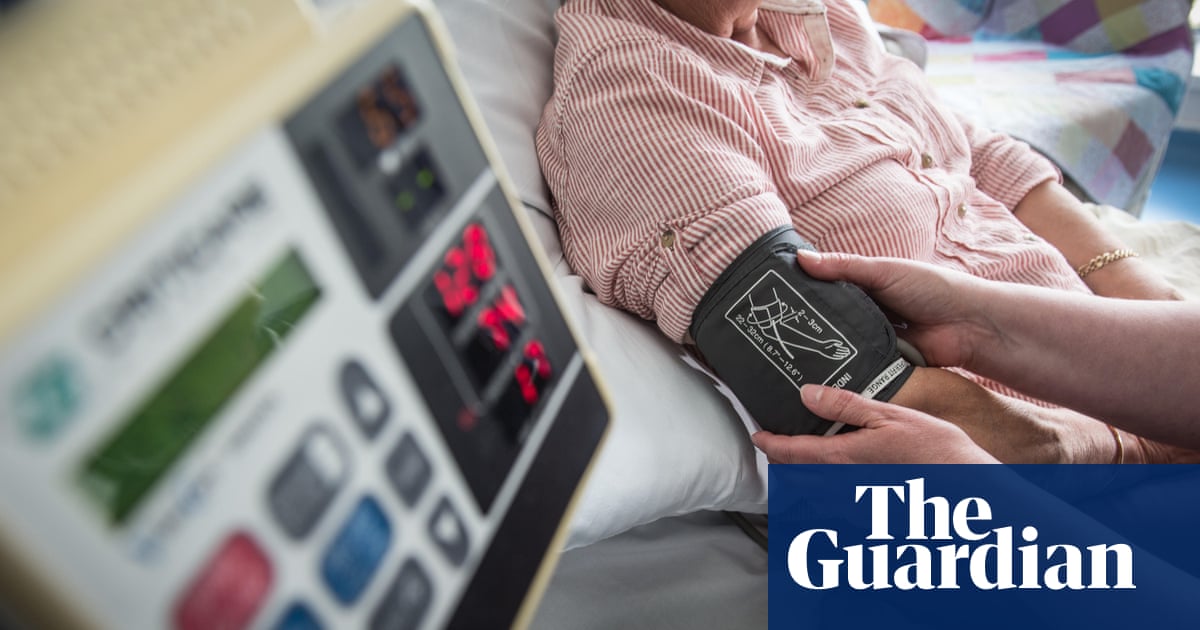 According to an NHS watchdog, patients are experiencing feelings of confusion and neglect as they are not informed about who to reach out to for future care after being discharged from the hospital.
According to a study conducted by Healthwatch England, more than half of individuals are not provided with information regarding available support and guidance services upon discharge, during their recovery process.
The NHS stated that not following its own discharge guidelines could result in patients being readmitted as medical emergencies and exacerbate the shortage of hospital beds.
According to Louise Ansari, CEO of the patient advocacy group, our results reveal a few instances of success, but it is concerning that hospitals are not consistently adhering to safe discharge protocols. Healthwatch surveyed 583 individuals and their caregivers about their discharge experiences.
"More than half of the individuals were not informed about who they could reach out to for assistance and guidance in managing their health condition after being discharged from the hospital. This left them feeling bewildered and overlooked," she stated.
Not sharing contact information can be harmful as it leads to a lack of information, increasing the chances of patients returning to overcrowded hospitals or visiting their GP.
According to Healthwatch, 59% of discharged patients were not inquired about their need for transportation home or to a care facility, which goes against government regulations. Hospital discharge teams are required to arrange transportation if necessary. The NHS must urgently enhance their discharge procedures before the upcoming winter, as hospitals typically experience a shortage of beds due to an increase in patients during cold weather.
A female individual suffered injuries, including fractured bones in her legs, after getting stuck between two vehicles in Windsor. She shared with Healthwatch that upon being discharged from Wexham Park Hospital's A&E in Slough, she received no assistance in getting back to her home in Herefordshire, which was several hours away.
She had to take a taxi to the train station and return home alone because she did not have any family or friends nearby. She stated, "After the medical procedure, you are left on your own. I was simply instructed to go home and rest. There was no follow-up plan provided, no treatment plan, no pain medication, and no resources for support."
"After arriving home, I went to see a private GP who informed me that I required follow-up care for my trauma. Since then, I have been receiving treatment from a private provider."
In April, a 96-year-old woman named Gladys fell and was discharged from the hospital with insufficient post-treatment care. Her family, who takes care of her, believed that the support provided was not enough. She only received minimal physiotherapy and was not offered a stay in a residential rehabilitation facility to help improve her mobility, despite her frailty and the possibility of another fall.
Gladys's daughter-in-law informed Healthwatch that they were not given any tools, such as a Zimmer frame, to assist in getting Gladys moving again. While the staff members were compassionate, the overall system was not designed to aid in improving one's condition.
Gladys was given a thorough set of exercises by the speaker, which went beyond the recommendations of the NHS. This extra effort was praised by the surgeon during a follow-up appointment, who believed it would allow Gladys to regain her ability to walk. It is possible that the exercises suggested by the NHS alone may not have achieved this result.
Thea Stein, CEO of Nuffield Trust thinktank, expressed concern that both politicians and the NHS fail to prioritize safe patient discharges.
Stein, a former chief executive of a health trust, stated that our fixation on immediate medical attention and limited recognition of frontline workers leads to inadequate attention towards the process of transitioning from hospital to home. This transition is often inconsistent and can cause confusion and disorientation for patients and their loved ones.
This method is not cost-effective and can result in patients being readmitted shortly after being discharged from the hospital. This is especially concerning because the NHS is facing another challenging winter.
A representative from the Department of Health and Social Care stated that they are investing £1.6bn over a period of two years to enhance hospital discharge procedures. They also mentioned that there has been a 13% decrease in delayed discharges since January.
They stated that it is crucial for individuals to receive appropriate care in the correct location. They are actively striving to guarantee that patients are safely discharged from the hospital as soon as they are deemed medically able to do so.
Source: theguardian.com