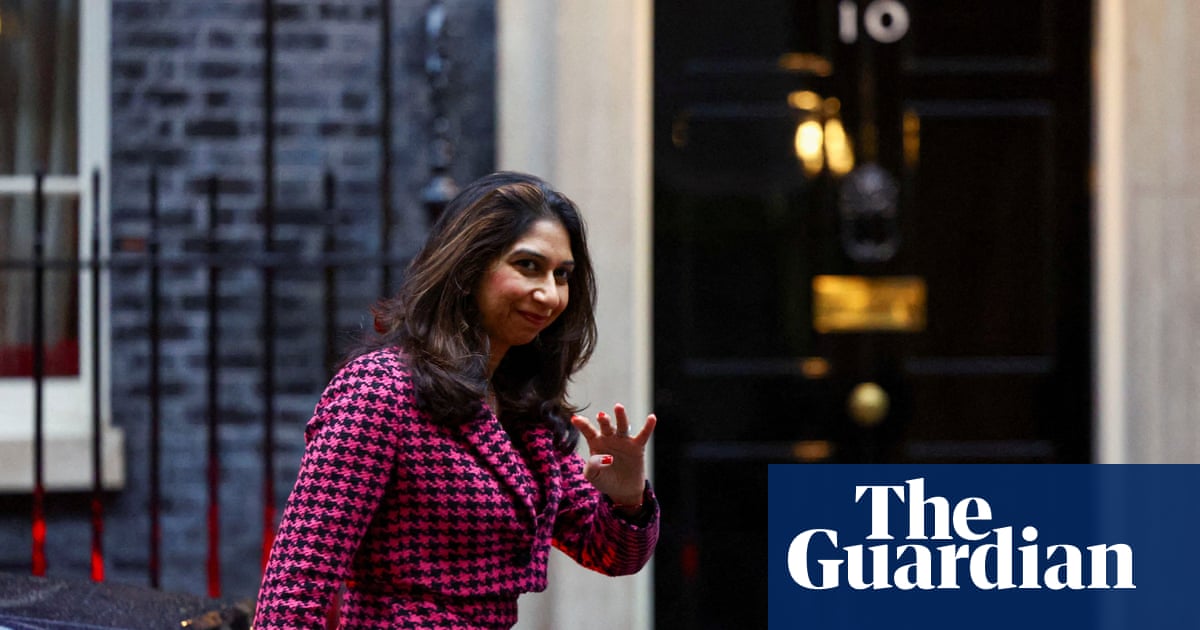 Rishi Sunak has dismissed Suella Braverman from her role as UK home secretary following criticism for escalating tensions during Armistice Day demonstrations and stating that law enforcement showed bias towards left-leaning protesters.
According to a source in the government who spoke to the Guardian, Rishi Sunak has requested that Suella Braverman resign from her position, and she has agreed to do so.
It is anticipated that her removal will be included in a larger reorganization of Sunak's staff, as it is speculated that Thérèse Coffey, the secretary for environment, and Steve Barclay, the secretary for health, will also be replaced.
Although there have been rumors of Jeremy Hunt being replaced as chancellor, it is believed that this change is not likely to happen soon, especially with the autumn statement occurring this month.
Braverman's termination comes after a period of disagreement where she appeared to be prioritizing her own conservative policies, making several contentious remarks such as her statement about homelessness being a voluntary lifestyle.
This is Braverman's second time being removed from the same position within a year. Liz Truss required her to step down in October of last year, shortly after starting the job, due to sharing classified information with an MP through a personal email account.
The reason for the dismissal was a forbidden article published in Thursday's Times by Braverman. The article stated that there is a belief that high-ranking police officers show favoritism towards protesters and are more strict towards right-wing extremists compared to pro-Palestinian groups.
The article also compared protests advocating for a ceasefire in Gaza to marches in Northern Ireland, which are predominantly organized by unionists.
The piece was sent to Downing Street, as per ministerial requirements, and significant revisions were requested by No 10. However, not all of these changes were implemented.
The police and Labour accused Braverman of exacerbating tensions that led to clashes between far-right groups and the police near the Cenotaph on Saturday.
Several police officers informed the Guardian that Braverman's accusations of prejudice were a notable contributor to ongoing far-right assaults on fellow officers.
On Sunday, Braverman addressed the public for the first time since the violence occurred. She did not address allegations that her words had heightened tensions, but instead called for additional measures to be taken against pro-Palestine demonstrations.
More details soon …
Source: theguardian.com