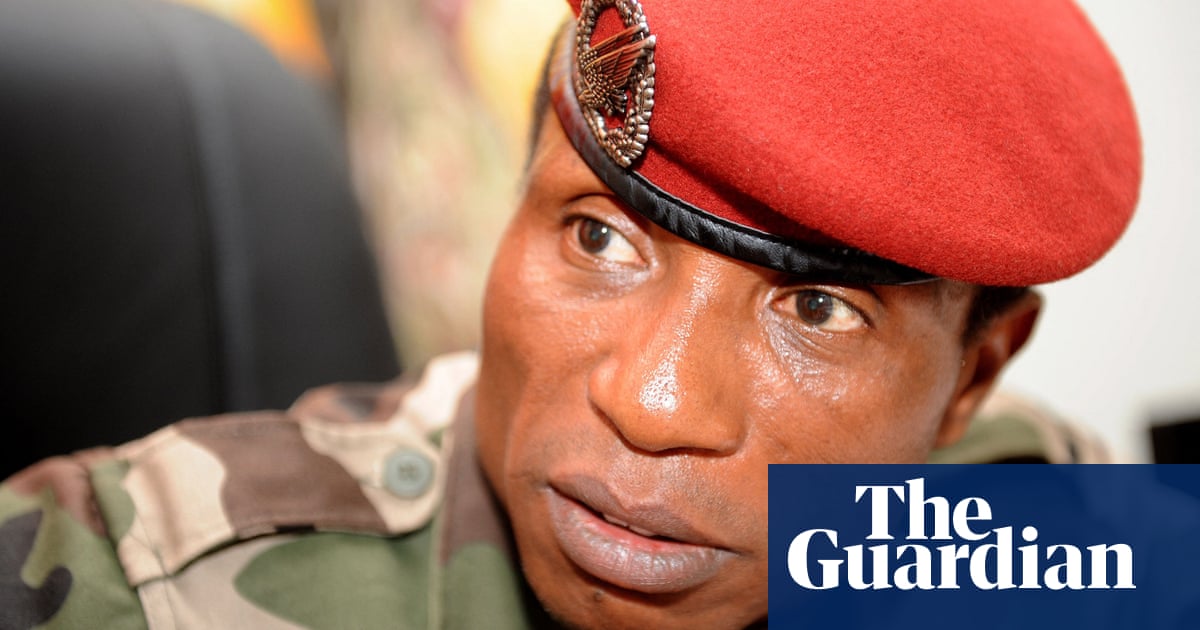 The ex-leader of Guinea's 2008 military regime has been apprehended and brought back to jail following an apparent escape attempt by a well-armed commando group, confirmed by both the military and his attorney.
Minister and lawyers confirmed that during the recent operation in Conakry, which resulted in intense gunfire, at least two other former officials were detained and are now facing trial with Moussa Dadis Camara for their involvement in a massacre during his presidency in 2009.
The army spokesperson informed AFP that Captain Moussa Dadis Camara has been located and returned to prison unharmed, but did not disclose the details of his capture.
Jocamey Haba, one of Camara's attorneys, informed AFP that his client has returned to prison.
Earlier, Alphonse Charles Wright, the justice minister of Guinea, stated that at approximately 5am GMT, a group of heavily armed individuals forcefully entered the prison and successfully escaped with four prisoners, including Captain Moussa Dadis Camara.
He stated that the borders were shut. It was uncertain if Camara had fled voluntarily.
The military labeled the mission as an effort to disrupt government changes and pledged their unwavering support to the current military leaders.
According to an unnamed legal source, a group of soldiers wearing masks and carrying weapons arrived at Conakry's main prison and announced their intention to release Camara. The group then proceeded to his cell, seemingly aware of its whereabouts.
According to Haba, he believes that his client was forcefully taken and is currently at risk. He also stated that his client trusts the legal system of their country and has no intention of running away, in regards to the ongoing trial involving Camara.
According to Wright, Col Moussa Tiegboro Camara, who was also among the group of imprisoned men, has been "recaptured."
Mamady Doumbouya, a military leader, seized control of Guinea in 2021 through a coup, joining the ranks of eight coups in west and central Africa within the last three years.
Military officers are in control of Mali, Niger, Burkina Faso, Chad, and Gabon as well.
Source: theguardian.com