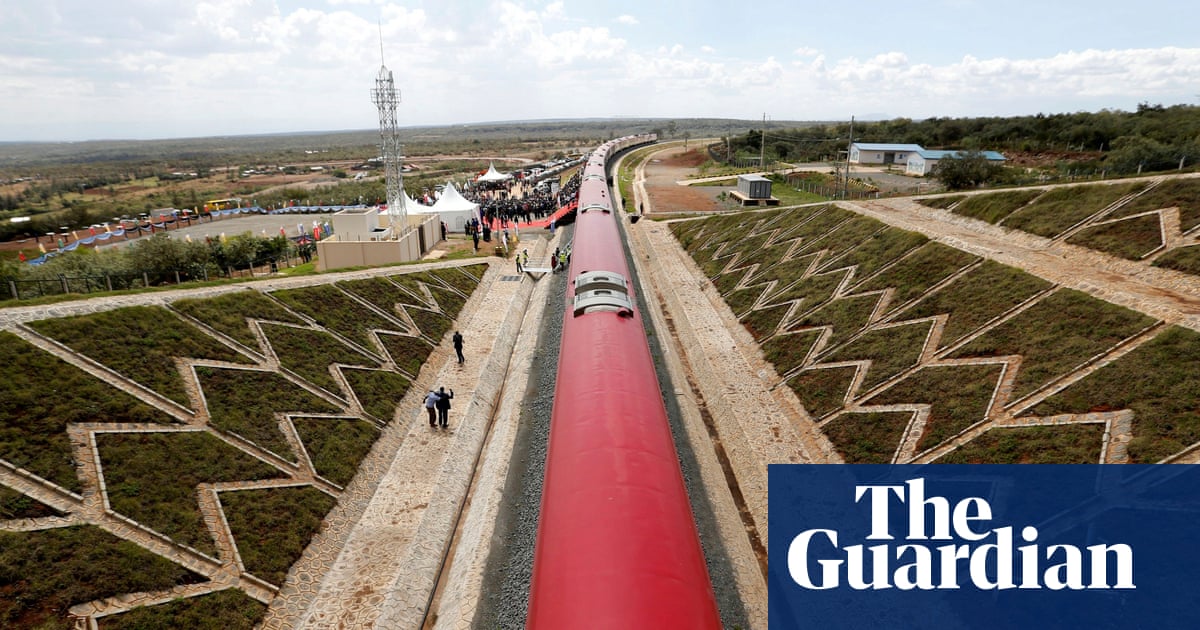 China has emerged as the largest holder of debt globally, with the amount it is owed by developing nations reaching a range of $1.1 trillion to $1.5 trillion, as stated in a recent report. It is believed that 80% of China's loans to countries in the southern hemisphere are aiding those experiencing financial struggles.
Since 2017, China has held the title of the largest bilateral lender globally, with its primary development banks providing loans totaling nearly $500 billion from 2008 to 2021. While a portion of these funds were issued prior to the launch of the Belt and Road Initiative (BRI), this flagship program by Beijing has played a significant role in driving investments in developing nations.
According to a recent study by the AidData research lab at William & Mary, a state university in Virginia, China, the second largest global economy, is taking on the dual roles of international debt collector and bilateral funder for large-scale infrastructure projects.
Chinese state-owned banks have provided loans to support the construction of railways in Kenya and power plants in Cambodia, as well as numerous other projects. A team of researchers from AidData examined 20,985 initiatives in 165 developing nations, which were funded through grants and loans totaling $1.34 trillion from 2000 to 2021.
The study revealed that as the amount owed to Chinese lenders has grown, there has been a rise in the number of projects that have been put on hold or terminated. Due to a significant portion of loans being given to countries experiencing or at risk of financial difficulties, Beijing is now more concerned about the possibility of borrowers defaulting.
In June, Zambia made a milestone agreement to reorganize $6.3 billion of debt, with the majority of it being owed to the Export-Import Bank of China, one of the two main policy banks in the country.
In order to decrease the likelihood of future defaults, Chinese policymakers have implemented various actions such as decreasing loans for infrastructure projects and increasing emergency lending. In 2015, infrastructure project loans made up more than 60% of China's total loan portfolio. However, in 2021, this percentage dropped to just over 30%, while emergency lending accounted for almost 60%.
The researchers found that China is taking on the role of an international crisis manager. They have established a safety net for countries facing financial difficulties, which also benefits their Chinese creditors who have significant investments in these countries.
Chinese lenders have been attempting to decrease their risk by raising the consequences for late payments, potentially causing borrowers to feel disconnected. According to the AidData report, data from the Gallup World Poll reveals a decline in public support for China among low- and middle-income countries, dropping from 56% in 2019 to 40% in 2021.
The details of certain loans from China are frequently unclear, but experts believe that the interest rate for Chinese government loans to developing countries is typically 2%, while the standard for concessional loans from the World Bank is 1.54%. However, a study by AidData revealed that during the initial years of the Belt and Road Initiative (2014-2017) and the later period (2018-2021), Chinese lenders raised the highest possible interest rate for delayed payments from 3% to 8.7%.
Bradley Parks, the executive director of AidData and one of the authors of the report, stated that Beijing is currently navigating its role as the world's largest official debt collector. This comes at a challenging time as many of its major borrowers are facing financial difficulties. As a result, debt collectors may not be well-liked.
Parks remarked that China will not passively observe the failure of its prominent global infrastructure project. Beijing is currently taking steps to decrease the impact of debt problems, but is also thinking ahead for the future. According to Parks, the government is implementing measures to ensure loan repayment and secure the longevity of the Belt and Road Initiative.
Source: theguardian.com