A woman from Ireland was motivated by the Guardian to give back her deceased father's assortment of African and Aboriginal artifacts from the 19th century to their respective countries.
Isabella Walsh, a 39-year-old resident of Limerick, has reached out to embassies and consulates in Dublin and London in an effort to bring back 10 items, such as spears, harpoon heads, and a shield. This decision was prompted by her reading about similar situations in a newspaper.
Her father, Larry Walsh, was an archaeologist and curator at the Limerick Museum. He had a deep fascination with African and Aboriginal cultures and held the objects dear to him. They were once his possessions.
However, he also held the belief that these items rightfully belonged to the cultures from which they originated.
The daughter of the late man, who works as a model-maker and sculptor in the film industry, expressed that one of her father's last desires was for the artefacts to be returned to their rightful place. Her father passed away a decade ago, and she has kept the artefacts in storage since then. It took her a while to come to terms with his passing and the changes in her life, but she is now determined to fulfill her father's wish.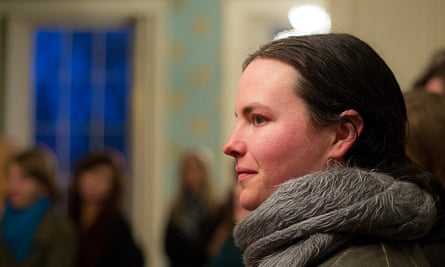 She stated, "I value and admire the aesthetic of these items and the skill involved in their creation… However, they do not hold cultural significance for me."
She was unsure of how to return the objects until she came across a Guardian article in May about an American who had sent back 30 antiquities to Italy. This action was inspired by another report of a man who had returned 19 antiquities to their respective countries as more attention was being given to looted ancient artifacts.
Jay Stanley gave away vases and figurines that were from the sixth to third centuries BC. These items were found at his late father's home. This was done after he learned that John Gomperts, from Washington, had returned ancient artifacts inherited from his grandmother to Italy, Greece, Cyprus, and Pakistan.
All of them sought advice from Dr. Christos Tsirogiannis, who is a visiting professor in the archaeology department at the University of Cambridge. Tsirogiannis is also in charge of studying illegal trafficking of ancient artifacts for the Unesco chair on endangerments to cultural heritage at the Ionian University in Corfu, Greece.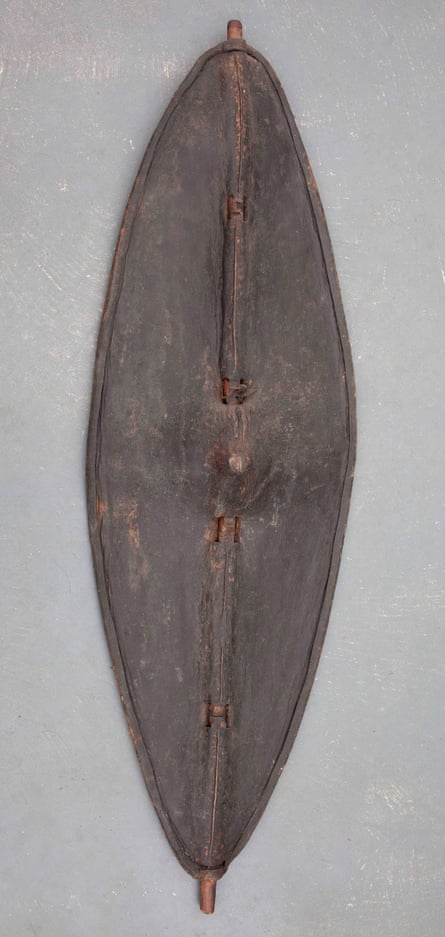 For over 17 years, he has discovered over 1,700 stolen items in auction houses, commercial galleries, private collections, and museums. He has informed police and governments about these items and assisted in returning them to their rightful owners.
In 2018, Sotheby's in New York announced the sale of a bronze horse from ancient Greece. Through photos, Tsirogiannis was able to determine its connection to a disreputable British dealer of antiquities. In 2020, Sotheby's was unsuccessful in their legal dispute and the culture minister of Greece hailed the court's decision as a win for nations attempting to retrieve their ancient artifacts.
Walsh reached out to Tsirogiannis, expressing her uncertainty on how to proceed. She requested his counsel and support, which would be greatly appreciated. With his direction, she is currently coordinating the repatriation of cultural objects to Sudan, South Sudan, South Africa, and Australia.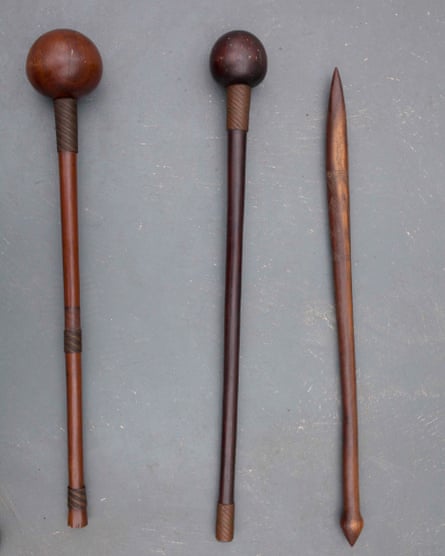 In a correspondence to the South African officials, she stated, "I am reaching out regarding the repatriation of various Zulu/South African historical items to your nation… It was my father's dying wish for these artifacts to be returned to their cultural roots, preferably to be displayed in their respective national museums."
The objects consist of a pair of Zulu clubs. These were crafted from a dense type of wood and were intended for use as hunting tools.
Mabet van Rensburg, a political advisor at the South African embassy in Dublin, expressed in a letter to her: "This is truly a wonderful gesture."
Walsh intends to repatriate an Indigenous wooden club or stick, which Tsirogiannis states is comparable to one currently housed in the British Museum.
Source: theguardian.com