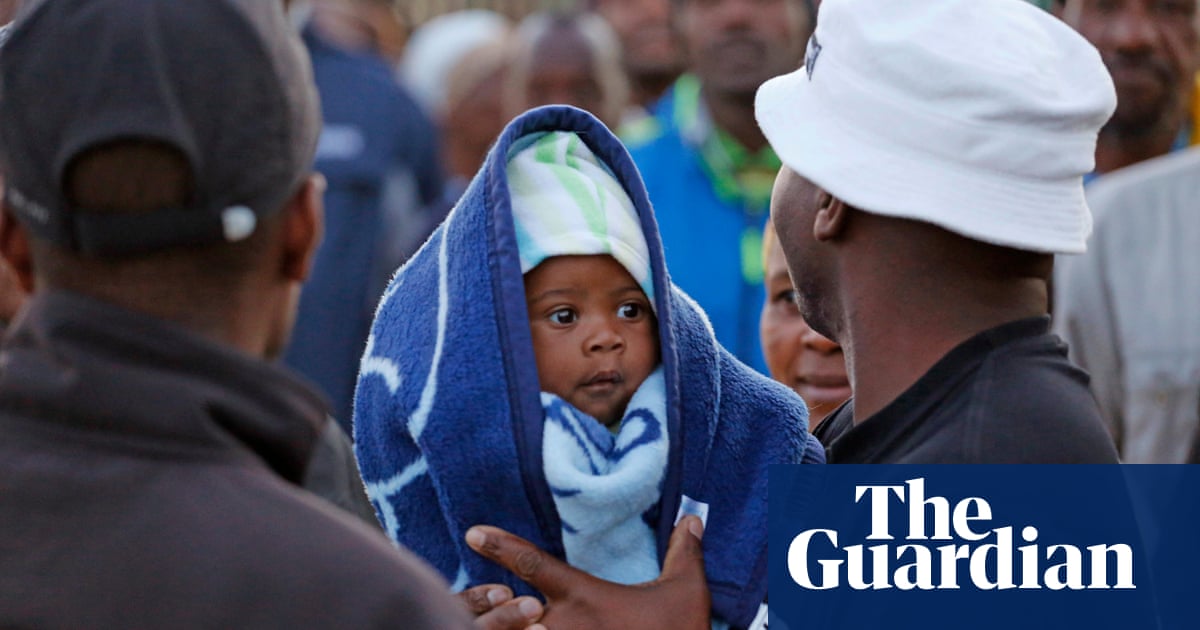 The country of South Africa is on track to be the pioneer in Africa for implementing shared parental leave. This decision was made by a high court, stating that both parents have the right to take time off work after having a baby or adopting a child.
The significant ruling permits parents to decide on the distribution of four months of parental leave between themselves.
Before, mothers could take four months off while fathers or partners could only take up to 10 days.
Although some African countries have made progress in providing paternity leave in the last 20 years, the duration of leave is often less than three weeks. In certain nations, fathers are only permitted to take two or three days off.
Advocates have described it as a significant advancement. Wessel van den Berg, the MenCare representative at Equimundo, a group focused on promoting gender equality, stated: "This raises the standard for parental leave in a fantastic manner. I am ecstatic that our legislation is aligning more closely with our constitution."
He stated that the ruling was a significant accomplishment, but also emphasized the importance of making additional reforms to bring policies in line with the realities of life in the nation. There is a two-year window for politicians to revise and enhance the legislation.
Communications strategist for Embrace, a social movement for mothers, Nkululeko Mbuli, expressed that while the policy is a step in the right direction, it still does not fully support mothers.
According to her, the recent ruling shifted the burden of taking time off onto individuals instead of creating a supportive system. She also noted that the decision did not include support for those who are unemployed or have unstable jobs.
She stated that mothers desire enthusiasm, but they have worries about the practical consequences.
Thandile Ndoda, aged 30, resides in Cape Town and is anticipating the arrival of her and her husband Kwanda's baby later this year. Kwanda was pleased with this "forward-thinking" decision and has agreed to take additional time off to assist Thandile. However, they both believe that a mother should not have to sacrifice her leave.
Thandile believes that fathers should have the opportunity to spend more time at home, but does not support the idea of taking away the mother's maternity leave.
Kwanda stated that the current generation of men is adopting a more progressive mindset. They desire to play an active role in their children's lives.
They, in addition to Van den Berg and Mbuli, desire an additional portion of non-transferable "use it or lose it" leave for both parents, without decreasing the shared leave period, similar to the systems in Spain and Sweden.
Van den Berg stated that although the journey is not yet complete, the judgment signifies a positive step towards a fairer and more balanced caregiving environment in South Africa.
Source: theguardian.com