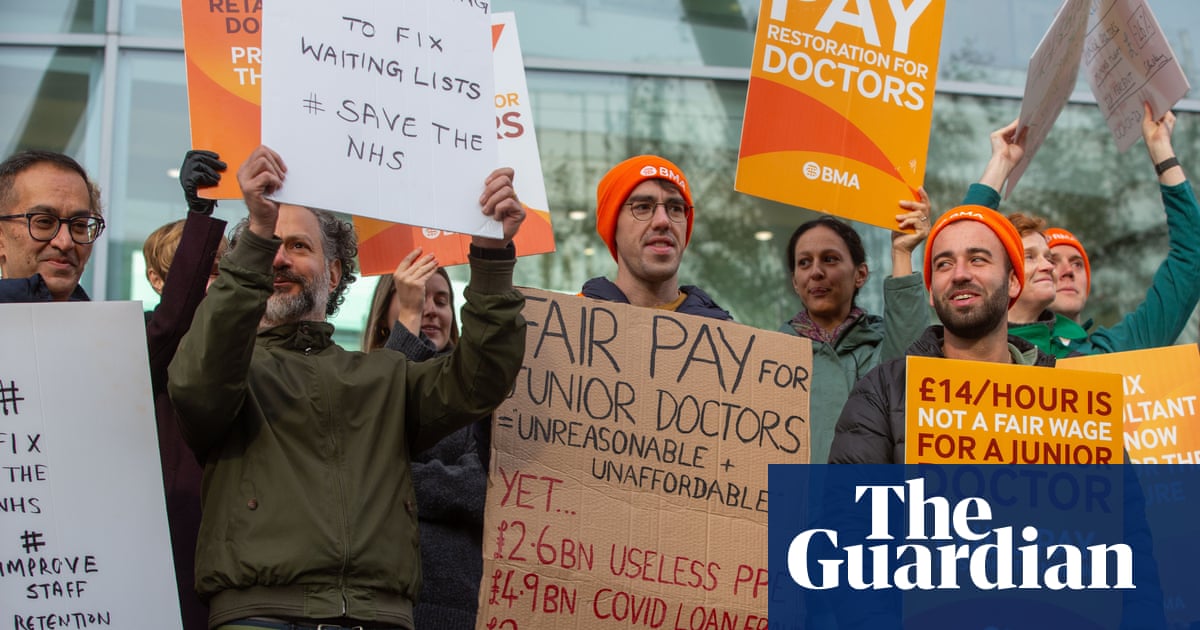 Hospital trust leaders have expressed concern that requiring medical workers to continue working during industrial action, as allowed by new anti-strike laws, could have a negative impact on patient care. Meanwhile, government officials insist that their new measures will ensure that public services continue to operate during the holiday season.
The organization NHS Providers, which advocates for hospital, mental health, and ambulance trusts, expressed concern that the proposed action could harm the already strained relationships between staff and employers, potentially impacting patient care.
In response to the inquiry regarding minimum service standards in hospitals, the statement expressed concern that the proposed legislation would have a negative impact on relationships between employers and staff, as well as between trusts and local union representatives. This could ultimately harm patient care rather than improve it, which goes against the intended purpose of the legislation.
The NHS Providers organization emphasized that the government's own evaluations demonstrate that it would be more expensive to implement than other options. Their conclusion was released as the government released instructions to employers on how to give notices to employees under the new law.
The TUC, which oversees trade unions, stated that the legislation is intended to worsen conflicts rather than find resolutions. The organization expressed that the recent instructions, combined with a legal code of conduct, only further complicates an already problematic law by creating unnecessary bureaucracy for both unions and employers.
The end of the year will see the implementation of government regulations that establish minimum service standards for rail, ambulance, and border security.
This year, the Strikes (Minimum Service Levels) Act was introduced, which received strong backlash from trade unions who deemed it impractical and a violation of the right to strike.
During a strike, the minimum staffing levels for rail will be 40%, while the minimum levels of service for Border Force will require staffing at approximately 70% to 75%.
As per the regulations for ambulance services, they must ensure that all emergency calls (999) are answered and sorted, and all calls are attended to in critical situations. This includes situations where there is no viable medical assistance available at the location or transportation to a hospital is necessary.
The ministers are also seeking input on regulations that will impact employees in hospitals, schools, universities, and fire departments.
This means that even if workers vote to go on strike, they may still be required to go to work and could lose their jobs if they refuse. Additionally, unions could be subjected to large fines if they cannot prove that they have requested specific members to work during strike periods.
According to Paul Nowak, the general secretary of TUC, implementing these measures will only have a negative impact on industrial relations and exacerbate conflicts.
He stated that the strict law is a bold violation of the right to strike. He also mentioned that it is impractical, undemocratic, and potentially violates international laws.
Simultaneously, government officials are attempting to reverse the prohibition of utilizing agency employees during labor strikes, following the ruling of the high court earlier this summer that deemed the practice illegal.
The business minister, Kevin Hollinrake, stated that the capability to go on strike must be counterbalanced with guaranteeing that individuals still have access to necessary services.
"We believe that businesses should not be constrained by excessive regulations without proper justification. That's why we are soliciting feedback on eliminating these unnecessary rules, allowing businesses to independently determine their staffing needs."
Source: theguardian.com