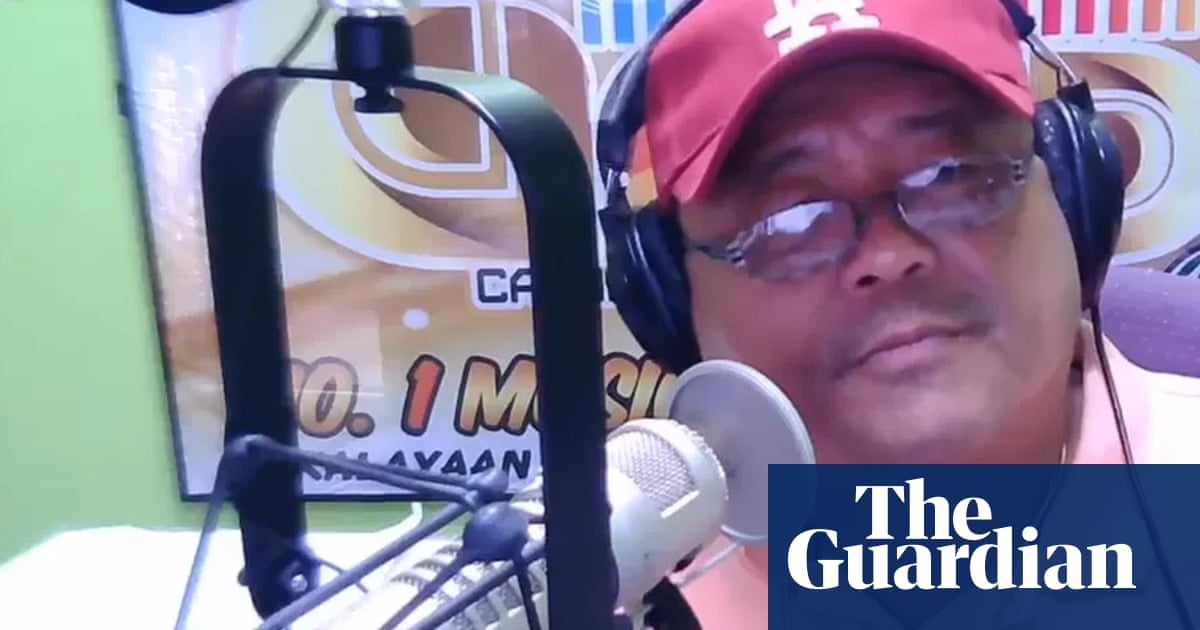 A radio broadcaster in the southern region of the Philippines was fatally shot while on air, in a bold attack that was witnessed by viewers watching the live broadcast on Facebook.
The shooter was able to enter the home-based radio station of Juan Jumalon, who is also known as DJ Johnny Walker, by posing as a listener. He proceeded to shoot Jumalon twice while he was on air during a morning broadcast in Calamba town, located in the Misamis Occidental province, according to the police.
Police reported that the perpetrator stole a gold necklace from the victim, then escaped on a motorcycle with an accomplice who was waiting outside. An inquiry is currently being conducted to identify the shooter and determine if the incident was connected to their job.
For a significant amount of time, the Philippines has been recognized as one of the most perilous locations for journalists globally.
The shooting was strongly condemned by President Ferdinand Marcos Jr. He stated that he had instructed the national police to locate, apprehend, and bring the killers to justice.
Marcos stated that our democracy will not allow for attacks on journalists and those who endanger the freedom of the press will be held accountable for their actions.
The Philippines' National Union of Journalists, a group advocating for press freedom, reported that Jumalon became the 199th journalist to be murdered in the country since 1986. This was the year when democracy was reinstated after the "People Power" revolution overthrew dictator Ferdinand Marcos, the father of the current leader, and forced him and his family to flee to the US.
The watchdog expressed strong disapproval of the attack, particularly because it took place at Jumalon's residence, which also functioned as a radio station.
A video capturing the attack features Jumalon, aged 57, briefly stopping and gazing upwards at something off-camera before two gunshots are heard. He then falls back in his seat while background music continues playing. He was declared deceased while en route to the hospital.
The perpetrator was not visible in the Facebook livestream and law enforcement stated they were investigating whether surveillance cameras placed in the residence and neighboring properties captured any footage.
In 2009, a prominent political family and their allies fatally shot 58 individuals, including 32 members of the media, in a violent incident in the southern province of Maguindanao. This was the most lethal assault on journalists in recent times.
After investigation, the mass murder was found to be connected to a violent competition during elections, which is a widespread issue in rural regions. This incident also brought attention to the dangers journalists encounter in the Philippines. The country's high number of illegal firearms and private armies under the control of influential families, combined with inadequate law enforcement in rural areas, are some of the security risks faced by journalists in this impoverished nation.
Source: theguardian.com