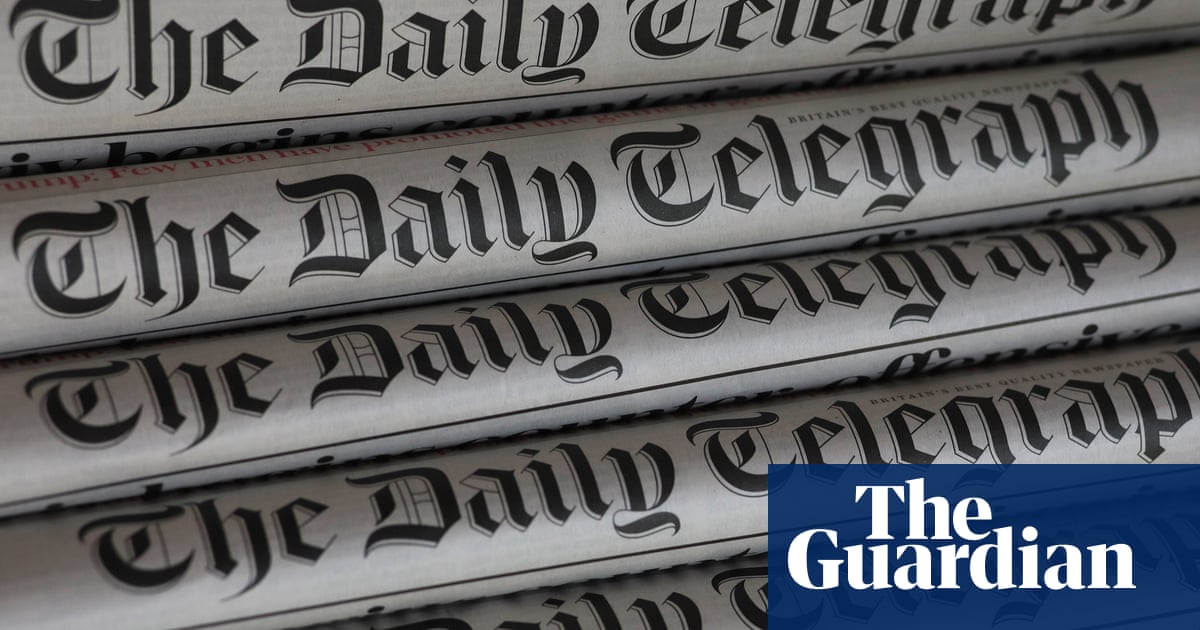 RedBird IMI, a fund backed by Abu Dhabi, announced that it will now have ownership of the Telegraph and Spectator publications. This was made possible by providing loans to pay off the debts of the previous owners, the Barclay family.
A partnership between RedBird Capital, a US company, and International Media Investments of Abu Dhabi is set to provide loans to the family. This will allow them to repay their debts to Lloyds Banking Group and regain ownership of their titles in a matter of weeks.
According to insiders, the auction for the titles began earlier this year after Barclays relinquished control of the group due to owing Lloyds £1.16 billion in unpaid debts. The auction is reportedly still ongoing.
Last week, it was revealed that the family planned to completely pay off their debts using money from Abu Dhabi. However, Conservative Members of Parliament expressed worries over the potential foreign influence and urged the government to utilize national security legislation to examine any possible risks associated with the bid.
On Monday, RedBird IMI announced that they had come to an agreement with the Barclay family to offer a loan package. This will enable the family to fully repay their debt to Lloyds Bank and take the Telegraph and Spectator out of receivership.
RedBird IMI has agreed to provide a £600m loan, with the Telegraph and Spectator serving as collateral. Additionally, there will be a loan of the same amount secured by other Barclay family enterprises and business ventures.
RedBird will have the opportunity to exchange the loan backed by the Telegraph and Spectator for equity, and has expressed its intention to do so at the earliest possible time.
"We will comply with any regulatory review and work closely with the government and regulator in the transfer of ownership," the statement read.
If the Barclays family is able to demonstrate their ability to fully pay by the beginning of December, Lloyds will be required to accept.
The initial offers for the auction must be submitted by 28 November, which is the deadline for the first round.
The representative for RedBird IMI stated that after the transfer of ownership, RedBird Capital will be solely responsible for managing and operating the titles, with RedBird IMI CEO Jeff Zucker leading the way. International Media Investments will only have a passive role as an investor.
RedBird IMI is fully dedicated to preserving the current editorial staff of the Telegraph and Spectator publications. We strongly believe that maintaining editorial independence for these titles is crucial in safeguarding their reputation and credibility.
We are thrilled about the chance to assist the current management of the titles in growing their audience in the UK, US, and other countries where English is spoken.
The Barclay family and Lloyds Banking Group chose not to provide a statement.
Source: theguardian.com