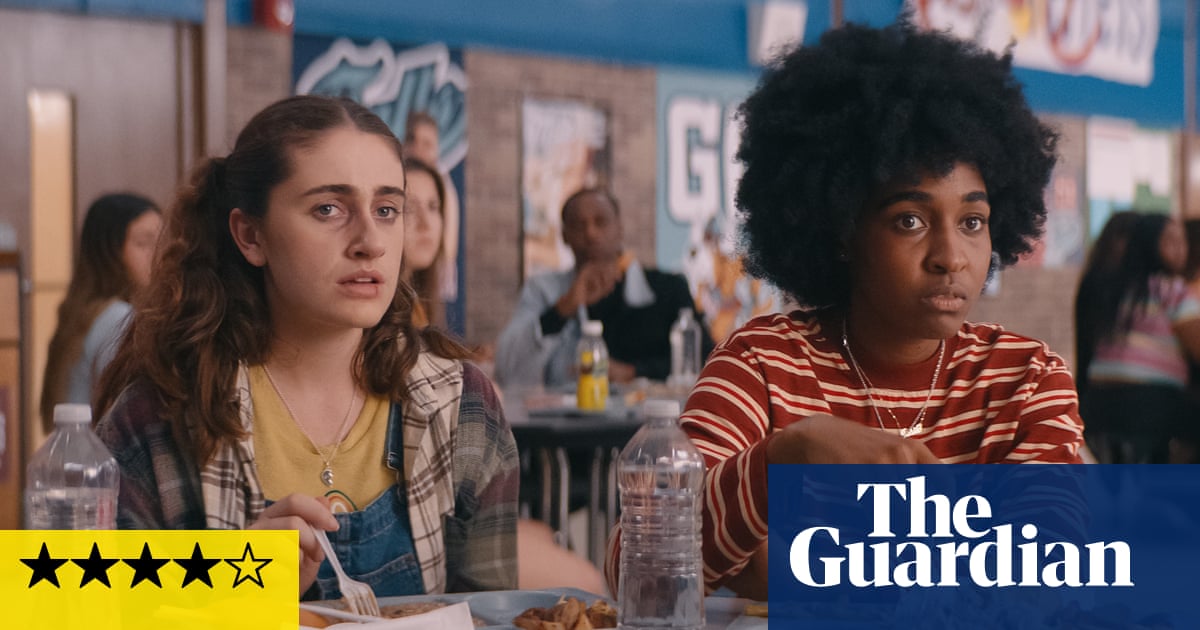 T
This high school comedy, directed by Emma Seligman and co-written by Rachel Sennott, is filled with laughter, silly moments, and a reference to Orson Welles's Touch of Evil that will delight cinephiles. It follows two best friends, who are also gay teenagers, as they navigate their desire for sexual experience. The film has been compared to Olivia Wilde's Booksmart, but with a non-heterosexual twist and a lack of interest in books from the characters and teachers.
PJ and Josie spend time together, obsessing over the two attractive cheerleaders, Isabel and Brittany, who they are tragically in love with even though they are seemingly straight. However, when Josie accidentally hits the star quarterback's knee with her car and he reacts dramatically, PJ and Josie gain a reputation for being aggressive. In an attempt to improve their image, they start a self-defense "fight club" where they constantly talk highly of themselves, hoping to be seen as a feminist group that Isabel and Brittany would want to join. Unfortunately, their club is primarily made up of other social outcasts, including Hazel who loves explosives. One of her detonations coincides with an important moment between PJ and Josie.
Bottoms is actually a bizarrely violent film, and its plot is always teetering on the brink of pure incoherence, but it's always funny, thanks to the goofy and winning comic presences of Sennott and Edebiri; football star turned actor Marshawn Lynch is amusing as their indulgent, sexist teacher Mr G; while the "bomb attack" sequence to the accompaniment of Bonnie Tyler's Total Eclipse of the Heart is glorious. As for Seligman and Sennott, in the words of Cole Porter, they're the top.
Source: theguardian.com