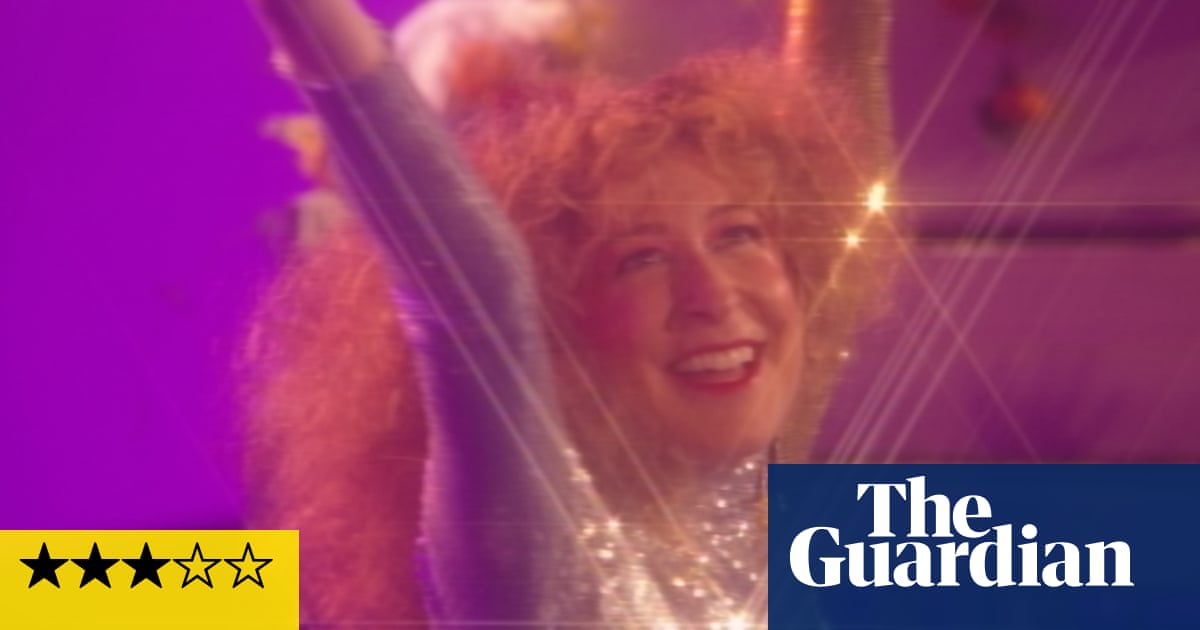 M
Amanda Kramer, a former musician who now creates films, presented us with a nostalgic and exaggerated portrayal of queer desire in her previous movie "Please Baby Please". While it was intriguing, it ultimately felt lacking and insignificant. However, her latest work is much more successful: it is a truly peculiar and disconcerting piece that defies easy interpretation or categorization.
This appears to be a fictional prime time TV special that takes place in an alternative dream world between 1975 and 1985. The focus is on a bold and expressive performer named Sissy St Claire, portrayed by Sophie von Haselberg. Sissy sings, changes costumes, dances, and performs comedic sketches, all for the purpose of entertaining the audience. She resembles a blend of Barbra Streisand and Bette Midler (who is actually Midler's daughter), with hints of Judy Garland's hidden anguish in "I Could Go on Singing."
However, a disturbing masked figure with a knife catches Sissy's attention from the corner of her eye, indicating that something is amiss. The eerie flashes of horror seem to be symptoms of an impending crisis, presented in a cheesy manner like the rest of the performance. Is Sissy experiencing a mental breakdown during her moment of professional success? Or could this all be a dream, either hers or someone else's?
The film is meticulously crafted to resemble a television special from a specific time period, but with a twisted and eerie cabaret atmosphere. The use of intertitles adds a humorous element, while Sissy's monologues offer intriguing insights, such as her belief that unknown or up-and-coming actors should portray Nazis in order to accurately convey the gravity of the role. Sissy faces the possibility of a catastrophic downfall, almost willingly sacrificing herself for the entertainment industry. It is unclear whether she receives the sympathy she desires.
Source: theguardian.com