Joss Ackland, the actor who recently passed away at the age of 95, was known for his impressive presence and extensive career in British films. He was a familiar face in the entertainment industry for many years and was a dedicated member of both the Old Vic and the Royal Shakespeare Company. In 1982, he portrayed Falstaff in the inaugural RSC performance of Henry IV, Parts One and Two at the newly opened Barbican Centre. He also graced the stages of the West End throughout his career.
Over the course of his career, he starred in over 100 movies, as well as numerous TV shows and series. In his later years, he often sported a white beard and hair, but his performances were always full of vigor and strength. Some notable roles include the betrayed Jock Delves Broughton in Michael Radford's White Mischief (1987) alongside Greta Scacchi and Charles Dance, and the menacing drug dealer in Lethal Weapon 2 (1989) with Mel Gibson and Danny Glover.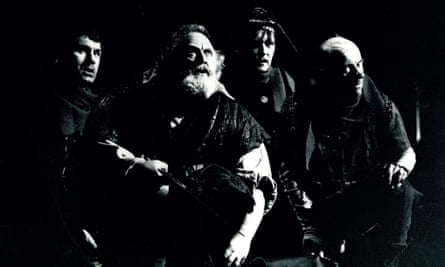 In 1958-59, Ackland performed the roles of Toby Belch, Caliban, Falstaff in The Merry Wives, and Pistol at the Old Vic. The company also included Maggie Smith, Moyra Fraser, John Moffatt, Barbara Jefford, and Alec McCowen. This season marked a significant moment in their individual careers.
Ackland continued to have leading roles in plays directed by Bernard Miles at the Mermaid Theatre, where he also served as an associate director. He played the main character, a cockney hunter, in the musical Jorrocks (1966) written by Beverley Cross and David Heneker at the New Theatre (now known as the Noël Coward Theatre). In his later London stage performances, he portrayed a tragic and powerful Mitch in the 1974 revival of Tennessee Williams' A Streetcar Named Desire alongside Claire Bloom. He also played a brilliantly intense Frederick Egerman in Hal Prince's 1975 London debut of Stephen Sondheim's A Little Night Music, starring Jean Simmons and Hermione Gingold. In 1978, he took on the monumental role of Perón in Prince's Brechtian rendition of Evita by Tim Rice and Andrew Lloyd Webber.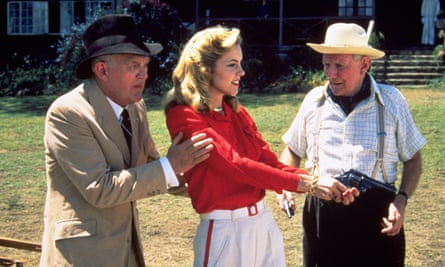 Ackland was a unique actor who never seemed to find joy or a sense of belonging in his performances. He was often considered a challenging actor, as he struggled with new concepts and disliked the rehearsal process with director Trevor Nunn at the Royal Shakespeare Company. He even disagreed with the idea that his role as Captain Shotover in Nunn's impressive production of Shaw's Heartbreak House in 2000 could be seen as a political statement. Despite this, he maintained his pride and stayed true to his old-fashioned, unconventional style. He was a skilled supporting actor who carried significant weight in his roles.
He was born in north London, the son of Norman Ackland, an Irish journalist, and his wife, Ruth (nee Izod), and was educated at Dame Alice Owen's school in Islington, though he left aged 15 determined to become an actor. He worked in a brewery, and in a dairy, in Bedford, before a chance meeting with his father's cousin, the playwright Rodney Ackland, propelled him towards the Central School of Speech and Drama.
In 1945, he first appeared in London in the play The Hasty Heart at the Aldwych. He then went on to play smaller roles at Stratford-upon-Avon in 1947 with actors Donald Sinden and Paul Scofield. After that, he spent seven years performing in various repertory theaters in Croydon, Wimbledon, Chesterfield, and Coventry.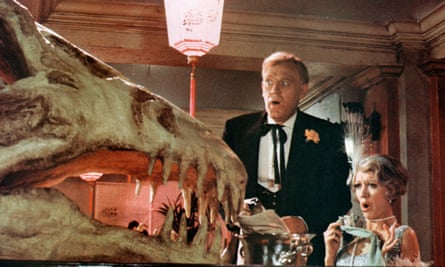 In 1951, while performing in JM Barrie's Mary Rose in Pitlochry, Joss met and married his future wife, Rosemary Kirkcaldy, who was also an actor and originally from Nyasaland (now Malawi). Despite not finding much success, the couple decided to move to South Africa in 1954. Joss worked as a field assistant on a tea plantation in Beira, Mozambique before spending two years in Cape Town and six months in Johannesburg, where he acted in plays by Terence Rattigan and Coward alongside Moira Lister and Dulcie Gray.
In 1957, the Ackland family returned to Britain with seven children. This led to a sudden increase in demand for Ackland's acting abilities. He performed at various theaters, including the Oxford Playhouse, the Old Vic, and the Mermaid, taking on major roles such as Bluntschli in Shaw's "Arms and the Man", Kirilov in Dostoevsky's "The Possessed", and Galileo in Brecht's play of the same name. Ackland's talent for contemporary plays was evident in his performance in John Osborne's "Hotel in Amsterdam" (1968) at the Royal Court and Duke of York's, as well as in John Mortimer's comedic plays, "Come As You Are" (1970), alongside Glynis Johns, Pauline Collins, and Denholm Elliott at the Duchess.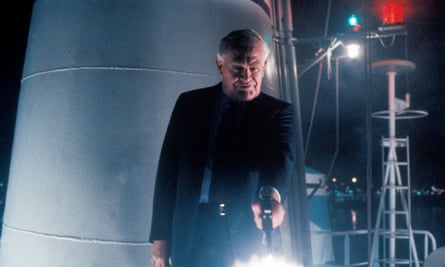 In the early 1960s, he gained recognition as the narrator of 26 episodes of Rudyard Kipling's Indian tales. However, he truly cemented his popularity and earned the public's affection with his portrayal of Joe Gargery in ITV's 1974 adaptation of Great Expectations (starring Michael York as Pip and Margaret Leighton as Miss Havisham). He also received critical acclaim for his role as CS Lewis in the television movie Shadowlands in 1988, based on William Nicholson's book.
During this time, Ackland also starred in the RSC production at the Barbican, where he played Falstaff in a large-scale production of "Peter Pan" directed by Nunn and John Caird and designed by John Napier. He also portrayed a poignant Gaev in "The Cherry Orchard" opposite Bloom at Chichester in 1981, and a formidable antagonist at the National Theatre in 1977 in "The Madras House" by Harley Granville-Barker (alongside Scofield). In 1983, Ackland appeared in the ill-fated musical "Jean Seberg" directed by Peter Hall and featuring music by Marvin Hamlisch.
He endured the chastening experience, in 1982, of playing "Sir" in Ronald Harwood's The Dresser to empty houses on tour with Kenneth Haigh, but always hoped that, one day, he might play King Lear in the afternoon and Sir in the evening; he never did.
Although his works ranged from the peculiar One of Our Dinosaurs Is Missing (1975) featuring Peter Ustinov and Helen Hayes to Peter Greenaway's A Zed and Two Noughts (1985), he gained recognition on television in the 1970s with shows like The Barretts of Wimpole Street and Great Expectations (which also starred Sarah Miles and James Mason). In 1987, he appeared in an all-star adaptation of Priestley's When We Are Married as the drunkard photographer, alongside Timothy West and Prunella Scales, in a story about three couples who realize they are not legally married.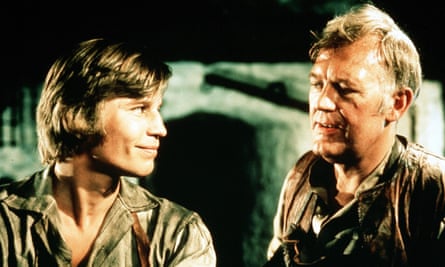 In the 1990s, there were notable performances in theater and on television by Lauren Bacall, including her role as the vengeful character in The Visit in 1995, as John Tarleton in Misalliance in 1997, and as Captain Shotover, which was praised as one of the best since Colin Blakely's portrayal at the National. His final stage appearance in 2012 was as a convincing King George V with a goatee in The King's Speech at the Wyndham's theatre.
In his autobiography published in 1989, titled "I Must Be in There Somewhere," Ackland compared himself to an old actor searching for his true self among a collection of makeup and prosthetics. He also shared some personal experiences offstage, including a fire that occurred at his residence in Putney, located in south-west London, in 1963. During the fire, his wife Rosemary, who was pregnant with their sixth child at the time, sustained a back injury but managed to survive. Despite being told she would never walk again, she defied the odds and was able to walk 18 months later when she left Stoke Mandeville hospital with the help of callipers.
In 1982, Paul, the eldest child of the couple, passed away. Later in 2000, Rosemary was diagnosed with motor neurone disease and she passed away in 2002. Throughout her life, she kept diaries for over 50 years and documented her perspective on the events. Ackland used these diaries as inspiration for his second book, My Better Half and Me (2009).
Ackland, who was awarded the title of CBE in 2001, is survived by his son Toby and five daughters: Melanie, Antonia, Penelope, Samantha, and Kirsty. He is also survived by 34 grandchildren and 30 great-grandchildren.
Source: theguardian.com