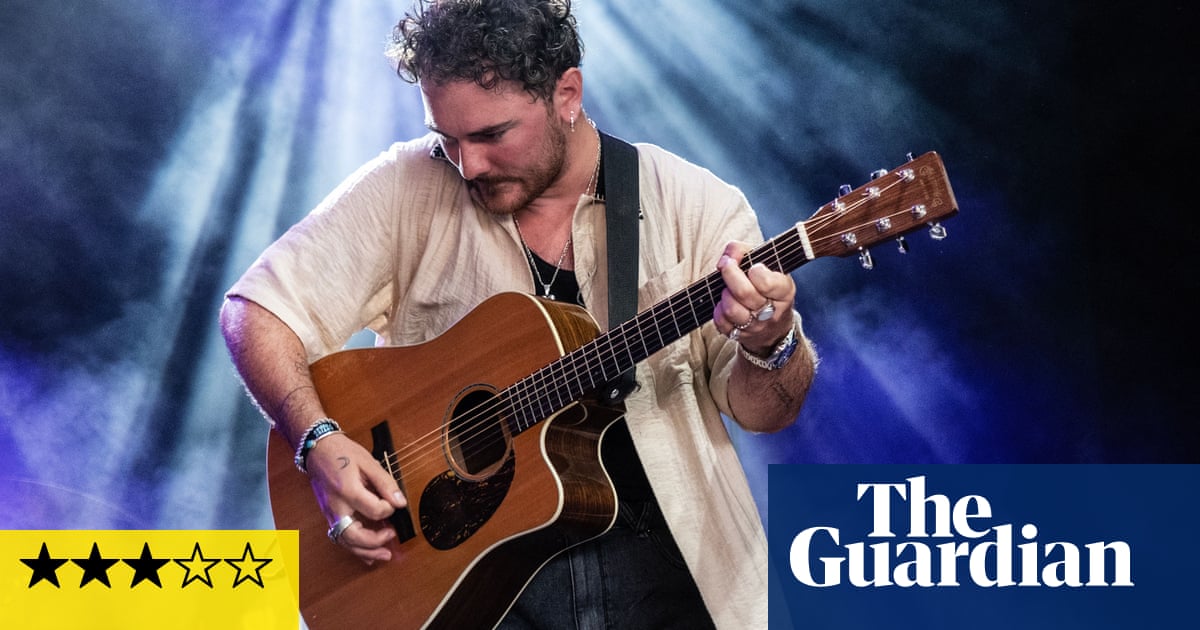 'It's the biggest headline show of my life so far!" beams Cian Ducrot, arms outstretched. The confidently titled Victory tour is a lap of honour after a major year for the Cork singer-songwriter: Ducrot supported Ed Sheeran in the spring, hit No 1 in the UK and Ireland with his debut album Victory in the summer, and tonight his diaristic singles inspire hand-on-heart emotion from the sold-out show's audience.
Formerly a street performer, then a formally trained flute player, and currently a popular figure on the social media platform TikTok, Ducrot's music is simple and genuine. A powerful piano melody leads into an even more powerful chorus. However, his content is more complex and courageous than the infectious choruses may suggest. "Heaven," a song that encourages audience participation, is a heartfelt tribute to his brother and addresses the domestic abuse they endured during their childhood.
Prior to the release of "Part of Me," which touches on the topic of a friend's suicide, Ducrot speaks directly to the audience, saying "You are deeply loved," and pleading, "Everyone here cares for you. Please don't leave." The song itself is a simple piano ballad, but what stands out is the noticeable number of men in the crowd who shed tears as Ducrot performs. It takes great talent to evoke such raw emotion from an audience.
However, his songs on the album, which delve into challenging themes and feature similar musicality, tend to fade into the background. Ducrot possesses a commanding, expressive voice that is perfectly suited for emotional displays, resulting in a consistently intense performance. While it is impressive that he approaches each song as if it were meant for a large concert venue, it also runs the risk of overshadowing his evident ability to form a strong emotional bond with his audience.
Ducrot's blend of friendly charm and catchy choruses has been likened to that of Sheeran and Lewis Capaldi. However, his performance tonight reveals aspirations for a more elaborate, pop-rock theatrical style. Victory's flawlessly produced tracks are elevated by the addition of gritty electric guitar, and a somber interpretation of Everyone Who Falls in Love (Has Someone Else They're Thinking Of) showcases Ducrot's ability to command the stage as a frontman, rather than just a simple singer-songwriter. The larger scale of the performance suits him well, and it's fortunate that he already has even larger shows scheduled in his future.
Source: theguardian.com