Sean "Diddy" Combs and singer Cassie announced on Friday that they have resolved a legal case involving accusations of physical violence and mistreatment by the music mogul.
Hip-hop legend Combs, known for founding Bad Boy Records, is facing serious allegations of rape and abuse in a lawsuit filed by Cassie (legal name Casandra Ventura). The suit claims that Combs used his influential connections to maintain control over her and keep her in a tumultuous relationship with him.
The agreement was declared through a press release issued by lawyer Douglas Wigdor, who is representing Ventura, just one day after the lawsuit was initiated.
According to Wigdor, he admires Ms Ventura for her courage in making her lawsuit public and believes she deserves praise for it.
An inquiry for comment was not immediately answered by Ben Brafman, the lawyer representing Combs. However, on Thursday, Brafman stated that Combs strongly refutes the accusations.
The statement stated that they had come to an agreement on Friday evening that was satisfactory for both parties, but the specific details of the deal were not revealed.
According to a report from NBC News on Friday, Cassie stated, "I have chosen to come to a peaceful resolution on my own terms. I am grateful to my family, fans, and lawyers for their constant support."
Combs released a separate statement expressing his intention to settle the matter in a friendly manner. He also extended his well wishes to Cassie and her family, ending with a message of love.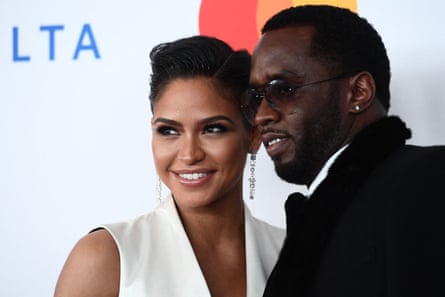 In 2005, when she was 19 and he was 37, the two individuals crossed paths. Combs offered Ventura a contract with his record label, Bad Boy Records, for 10 albums.
For more than ten years, they were in a romantic relationship. According to a report by the New York Times, she claims that Combs physically attacked and sexually assaulted her numerous times during their time together. He also had complete control over all aspects of her life. The lawsuit states that she endured a cycle of abuse, violence, and forced prostitution until they broke up in 2018.
A spokesperson for Combs refuted the accusations, deeming them "insulting and extreme" in response to Ventura's request for $30 million from the business tycoon.
According to a New York Times report, Ventura's lawyer stated that she was offered a large sum of money to remain silent and not file a lawsuit, which she declined.
The legal complaint claimed that Combs, who is currently 54 years old, had a tendency for uncontrolled anger and coerced Ventura into participating in sexual activities with male prostitutes that he also recorded. She was given drugs before and during these encounters, which allowed her to mentally distance herself from the traumatic experiences. The lawsuit also states that Ventura was a victim of sex trafficking, as she was forced to engage in sexual acts in various cities.
As stated in the legal case, Ventura attempted to terminate the relationship in 2018, but Combs forcibly entered her residence in Los Angeles and sexually assaulted her.
The lawsuit stated that her partner, who was both volatile and abusive, also owned her label and had complete control over her life, including her future success.
She stated to the Times that after being silent and in the dark for many years, she is now prepared to share her story and speak out for herself and other women who experience violence and abuse in their relationships.
Source: theguardian.com