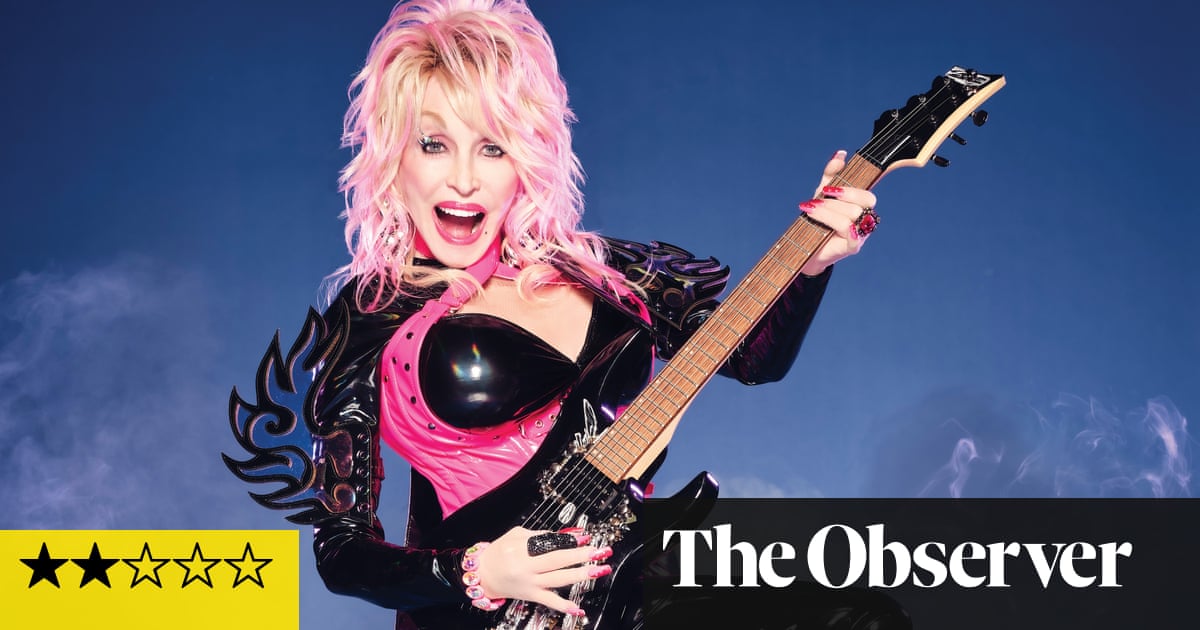 A
With 30 tracks and over 40 featured guests, this rock album from one of country's most renowned and powerful voices often feels like an excessive and overwhelming giant. In the original composition, "Bygones," Parton teams up with Rob Halford from Judas Priest and Nikki Sixx from Mötley Crüe, both vying for attention with Parton's iconic hairstyle. A heavily-produced cover of "Let It Be" includes not only Paul McCartney and Ringo Starr, but also Peter Frampton and Mick Fleetwood. Despite the lead single "World on Fire," where Parton passionately speaks out against societal issues, the album lacks the promised substance.
Amidst the hair metal fans and popular, flashy songs, there are many collaborations that focus on female artists, often with a sharper or more playful tone. The unexpected addition of Dolly Parton's duet with Debbie Harry on "Heart of Glass" brings a refreshing new wave vibe. And the cover of Led Zeppelin's "Stairway to Heaven" by Lizzo and her famous flute, Sasha, is not only clever but also brilliant.
One doesn't need to try too hard to hear a potential feminist version of songs like (I Can't Get No) Satisfaction, with Parton collaborating with Pink and Brandi Carlile. However, as a whole, Rockstar is a cleverly marketable product and a missed artistic chance.
Source: theguardian.com