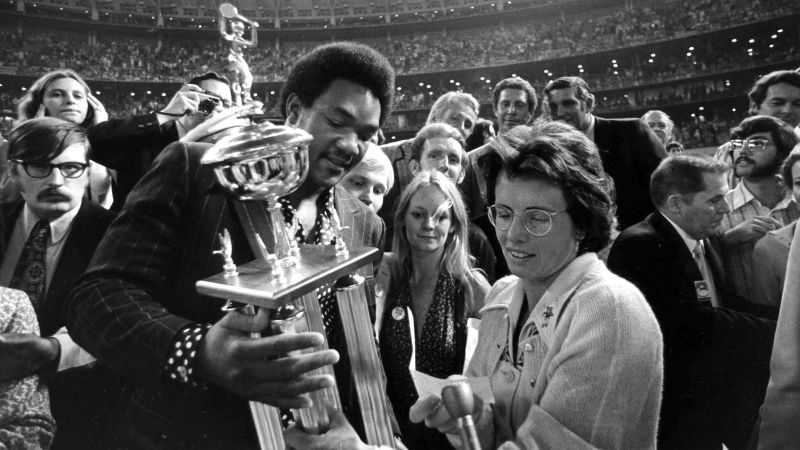 In a groundbreaking tennis match known as the "Battle of the Sexes," Billie Jean King emerged victorious over Bobby Riggs fifty years ago.
This historic tennis match was viewed by a record-breaking 90 million individuals globally, making it a significant event in the fight for women's equality.
Riggs, a confident 55-year-old who was once ranked as the top player in the world, declared that he could still defeat the best female players in the sport despite his advanced age. Prior to facing King, he had already beat 30-year-old superstar Margaret Court in a decisive match of 6-2, 6-1.
Following his victory against Court, Riggs issued a challenge to King, a 29-year-old champion who had founded the women's tour that year. King had also threatened to boycott the US Open unless equal prize money was awarded to both male and female champions. She accepted Riggs' challenge and was resolute in her determination to advocate for women globally.
King expressed that losing the match would have a significant negative impact, potentially setting back progress for women by 50 years and causing damage to the women's tour and the self-esteem of all women.
On September 20, 1973, the game was held at the Astrodome in Houston. Over 30,000 individuals were present. King emerged victorious in three consecutive sets with scores of 6-4, 6-3, and 6-3, earning her a $100,000 reward. However, the true victory was the impact it had on women's sports and the ongoing struggle for equality.
Source: cnn.com