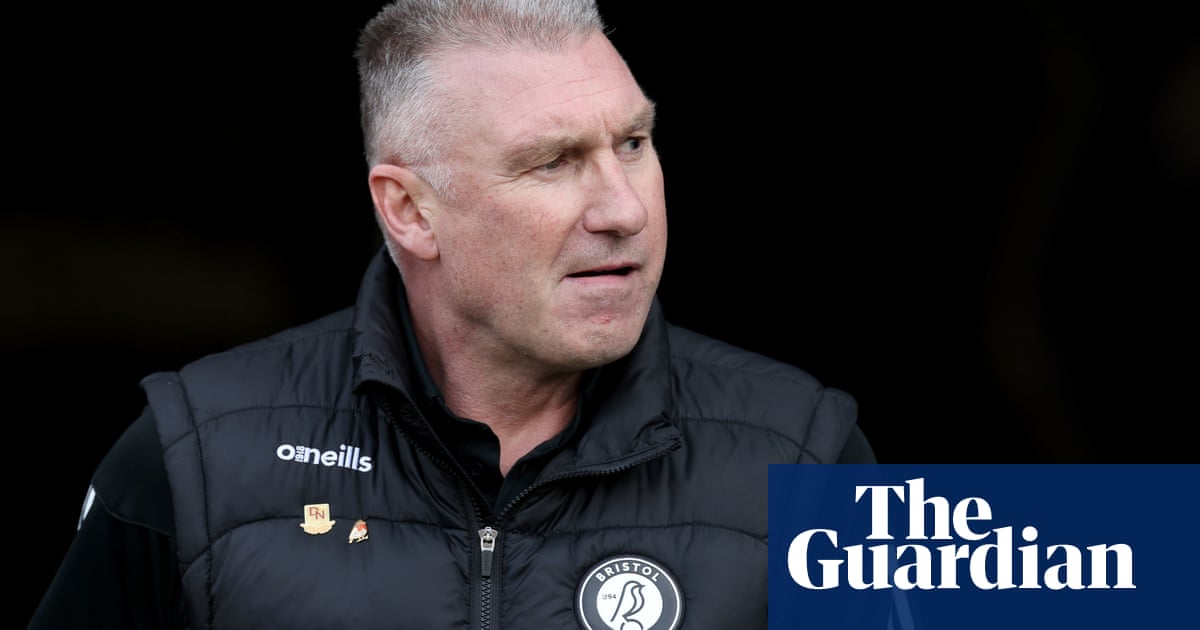 Bristol City has terminated Nigel Pearson's contract as their manager due to their current position of 15th in the Championship standings.
Jon Lansdown, the chairman of the club, stated that it was a challenging choice, but the need for change was the driving factor in removing Pearson from his position. Pearson, who previously managed Leicester and Watford, had held the role for two and a half years.
The Robin's recent record in the league has seen them win only two out of their last seven matches. On Saturday, they were defeated 2-0 by Cardiff City, their rivals from Severnside, with goals scored by Perry Ng and Ruben Colwill.
According to Lansdown, the decision to part ways with Nigel was a tough one, considering all that he has contributed to the club both on and off the field in the past two and a half years.
Nigel is held in high regard by both the staff and players. He has shown great support for the academy system and our women's team. While we all had hoped for Nigel to lead us to promotion, we believe that it is necessary to make a change at this time in order to give our club the greatest opportunity for success.
Bristol City has reported that Jason Euell, the first-team coach for Pearson, and Dave Rennie, the head of medical performance, have departed from the club. Interim charge will be taken by Curtis Fleming, with assistance from Ali Hines and Kalifa Cissé, as the club looks to find a permanent replacement.
Source: theguardian.com