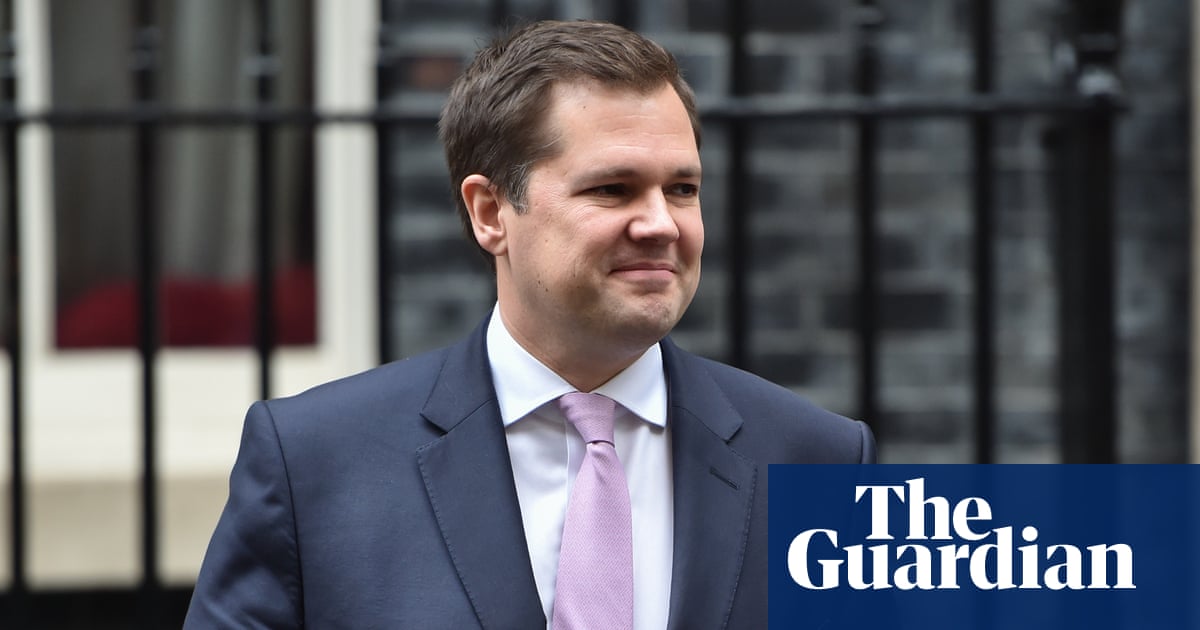 The immigration minister of the UK, Robert Jenrick, has proposed that individuals who promote antisemitism while visiting the country may be expelled, regardless of whether their behavior meets the criteria for criminal charges.
Jenrick explained that he was unable to discuss individual visa-holders undergoing review, as there is a necessary legal procedure that must be adhered to. However, he acknowledged that there have been instances of individuals glorifying terrorist actions and praising Hamas.
On Tuesday, he informed the Commons that actions to revoke visas and remove foreign individuals who promote "hate and division" have already been initiated in a few instances.
Jenrick was asked on Times Radio if a person could have their visa taken away for waving a Palestinian flag at a demonstration. He replied, "No, we support freedom of speech."
I do not agree with your statement that someone visiting the UK has the freedom to be antisemitic and make threats to British communities, and can only be removed if their actions reach a criminal level.
I believe there are actions that do not meet the level of criminal behavior, but are still considered wrong and would be acknowledged as such by the majority of rational individuals.
"If those individuals are not citizens of Britain, they are simply guests in our nation who are benefiting from the perks of residing here and being around fellow British citizens. In such a case, I regret to inform you that their visas will be cancelled and they must depart the country."
He stated, "We have witnessed situations where individuals have praised and glorified terrorist acts – there have been cases where people were shown on the media holding blatantly anti-Semitic banners and speaking highly of Hamas."
This type of conduct is unacceptable. I do not wish to witness it on our streets. And if the individual is merely a visitor to our nation, they should refrain from such actions.
As the immigration minister, I cannot in good conscience allow someone to stay in this country who is behaving in a disrespectful manner, especially towards a British Jewish individual.
"If you choose to enter this nation, you must adhere to the principles and values of Britain."
Jenrick revealed that the process of revoking visas and expelling foreign nationals who spread "hate and division" had already begun on Tuesday after Tory MP Jill Mortimer asked for reassurance whether any asylum seeker or person on a visa found to be "breaking our laws and inciting racial hatred and violence … will be removed".
The minister stated that individuals who promote hatred and division in our country do not have the right to be here. Those who are foreign nationals with a visa, which is a privilege and not a right, and behave in such a way that goes against our country's standards, will have their visa revoked and will be removed from the country.
"We have started this process in a few instances. I have also reached out to all chief constables in England and Wales, asking them to inform the Home Office of any relevant examples."
He stated that he would not directly address the comments made by UN secretary general António Guterres regarding the 7 October terrorist attacks, but also emphasized that no comparisons should be drawn between Israel and Hamas.
On Tuesday, Guterres expressed his dismay over the 7 October attacks carried out by Hamas, stating that they were "shocking." He also acknowledged the fact that the Palestinian people have endured 56 years of oppressive occupation.
In an interview with Sky News, Jenrick stated that it is not appropriate to equate Israel with Hamas or to imply that innocent Israeli civilians are responsible for the recent events.
Source: theguardian.com