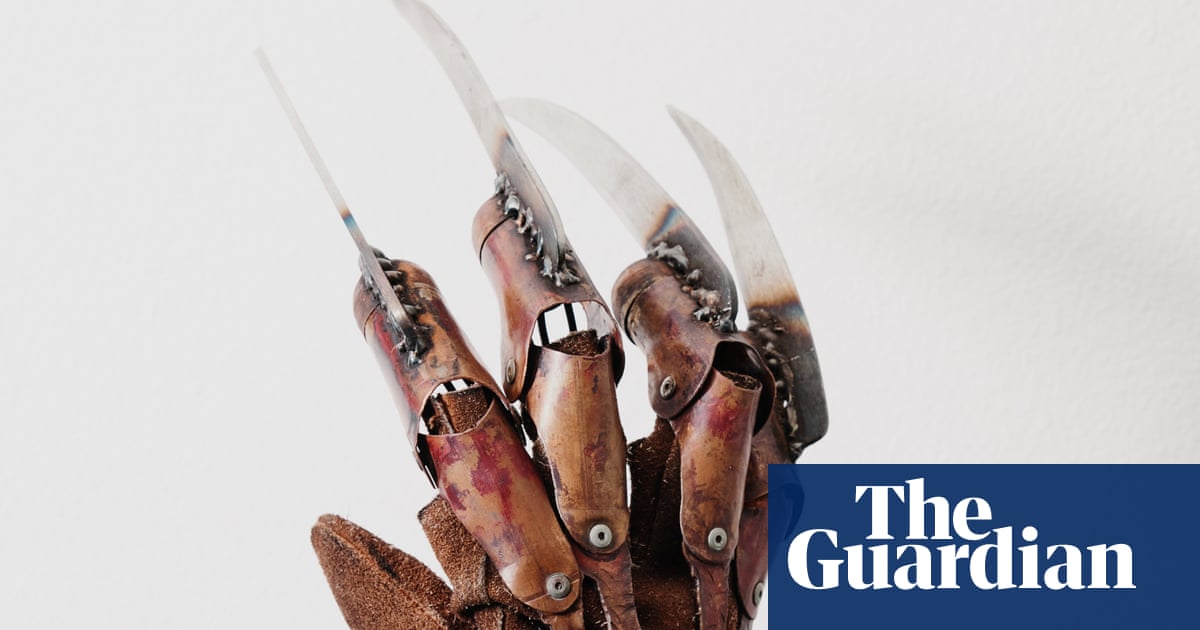 The famous glove worn by Freddy Krueger will be up for auction next month along with over 1,800 other memorabilia items from horror movies like The Shining, Sweeney Todd, and A Nightmare on Elm Street.
The four-day affair will commence on November 9th and Propstore, the auction house, anticipates a yield of over £12 million.
In addition to the iconic razor-fingered hero glove worn by Robert Englund in the 1984 independent horror film A Nightmare on Elm Street, an original hand-drawn design of the prop will also be available for purchase. It is expected to fetch up to £400,000.
The attire worn by Jason Voorhees in the Friday the 13th series is predicted to sell for as much as £100,000, along with a hockey mask used during filming which is estimated to be worth £40,000 to £80,000.
Stanley Kubrick's annotated script for The Shining is being auctioned off with a maximum value of £60,000.
Johnny Depp's blades used in the 2007 film "Sweeney Todd: The Demon Barber of Fleet Street" are anticipated to fetch up to £30,000 at the upcoming auction.
The mask made of human skin, worn by RA Mihailoff as Leatherface in Jeff Burr's 1990 horror film Leatherface: The Texas Chainsaw Massacre III, is expected to sell for as much as £25,000.
Enthusiasts of contemporary horror have the opportunity to place bids on a Pennywise (played by Bill Skarsgård) makeup display from the 2019 movie It Chapter Two, with an approximate highest bid of £12,000. Additionally, a Ghostface mask from the 2011 film Scream 4 is available for a potential price of £10,000.
The auction will feature an autograph book and a signed cast photo from Poltergeist actor Oliver Robins, with a potential value of £12,000.
Robins, who played Robbie in the 1982 film, said: "I'm thrilled to offer everyone a piece of cinematic history – my original autograph book from the set of Poltergeist.
This treasured artifact contains the autographs of numerous extremely skilled actors and crew members that I had the honor of collaborating with on this legendary horror movie.
It is now time to hand it over to a new person who will appreciate and safeguard this one-of-a-kind movie treasure.
"Every page serves as a lively testament to the enthusiasm and teamwork that drove our efforts in creating this exceptional film."
The auction will last four days and will accept bids through online, phone, or absentee methods. In-person bidding will also be available on the first two days at Bafta 195 Piccadilly in London for the general public.
Source: theguardian.com