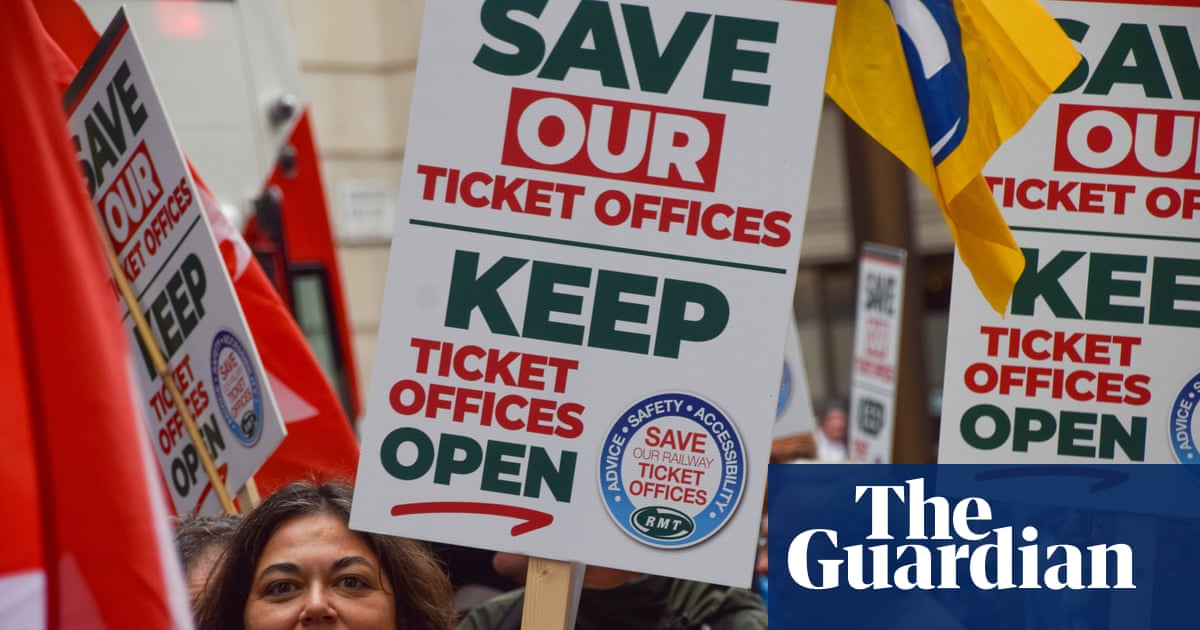 The decision to shut down ticket offices at railway stations in England has been reversed by the government.
Transport Secretary Mark Harper stated that the government had requested train operators to retract their proposals.
The decision was made following widespread criticism of the cost-saving plans. The proposals received 750,000 responses in a public survey, with 99% of them expressing opposition. This information was reported by the passenger advocates overseeing the survey.
Shortly after the watchdogs Transport Focus and London TravelWatch declared their formal objections to the closure proposals, Harper made an announcement regarding the decision.
According to Transport Focus, the feedback expressed strong and heartfelt concerns regarding the potential changes that would have led to the closure of nearly all ticket offices in the near future.
The train operators in charge of the station offices put forth cost-saving suggestions, but it was widely believed that these were influenced by the government's desire to reduce their subsidy for the rail system.
Harper stated that the discussion regarding ticket offices has concluded and that the government has consistently emphasized to the rail industry the importance of meeting a high standard of serving passengers in any resulting proposals.
Throughout this process, we have collaborated with accessibility groups and carefully considered feedback from passengers and colleagues in parliament.
"The suggestions generated from this procedure fail to meet the rigorous standards set by government officials. As a result, the train operators have been requested to retract their proposals."
According to reports, leaders in the rail industry were extremely displeased with the reversal of plans that the government had previously pressured them to implement.
A source from the train operating company informed the PA Media news agency that there is significant anger within the rail industry regarding the current situation. The plan was approved by government officials and ministers, but they have now reversed their decision.
In July, it was announced that there are plans to shut down ticket offices. This sparked public opposition and led to an extension of the consultation period by three weeks. According to operators, only 13% of tickets are purchased at these offices and employees will be reassigned to other roles. However, unions argue that this is just a cover-up for job cuts.
Source: theguardian.com