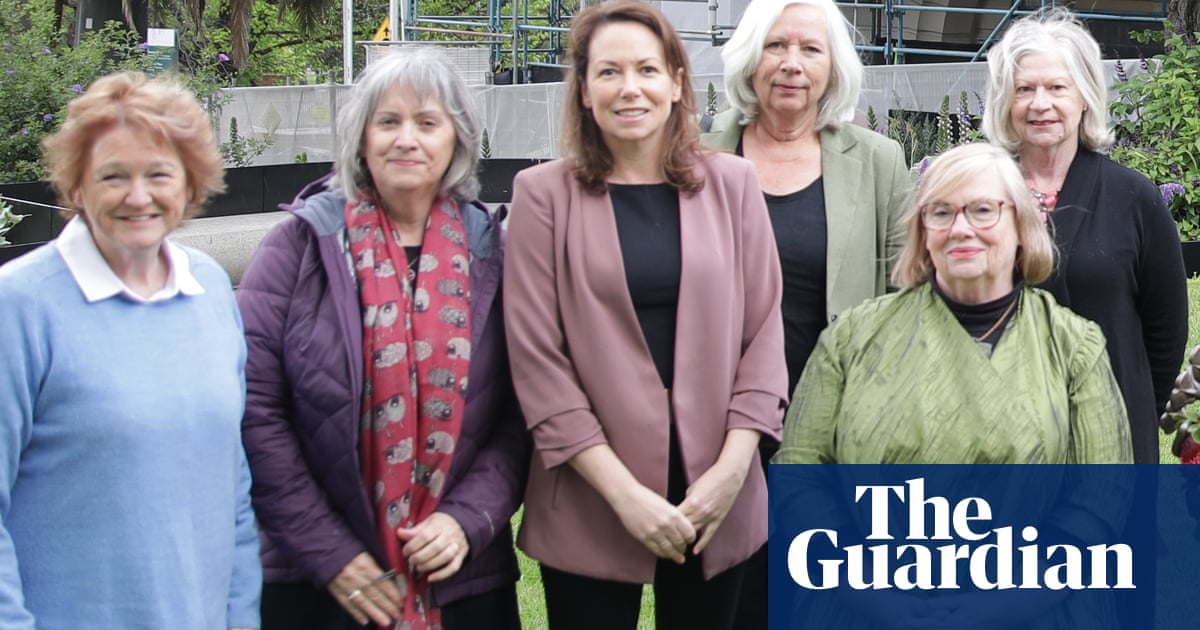 Over five decades have gone by since Glen Rattenbury's child was separated from her at the time of her birth, but that recollection remains vividly clear.
"I wasn't able to even catch a glimpse of him after enduring a 35-hour labor," she recounted. "I overheard the nurses saying, 'No, that child is being put up for adoption.' And then they removed him from my sight."
She was heartbroken.
While still under the influence of morphine, I was presented with a document and asked to relinquish my rights to him.
"For many years, I would gaze at prams and imagine, 'that could be my child'. Even though I was aware that he would eventually grow up."
Approximately 3,500 Victorian mothers, including Rattenbury, were affected by forced adoption practices in the past and will soon have access to a unique redress program in Australia.
The state government will announce a $138 million scheme on Thursday to provide compensation to mothers who were impacted by forced adoption practices before 1990. These mothers can receive $30,000 in financial compensation and can also access counselling, psychological support, and individual apologies through the program.
Vanish, the Victorian Adoption Network for Information and Self Help, will receive an additional $530,000 in funding to assist individuals utilizing the program.
Subscribe to Guardian Australia's complimentary daily email newsletters in the morning and afternoon for a comprehensive update on current events.
The scheme was a key recommendation of a 2021 parliamentary inquiry into the practice, which found at least 40,000 adoptions were arranged from 1958 to 1984. It is impossible to know how many of those were forced.
The investigation revealed that unmarried women were admitted to maternity wards with difficult conditions, forcefully restrained during labor, promptly separated from their newborns, and influenced or coerced into signing adoption consent forms for their babies.
Frequently, their names were intentionally left off of their official birth records.
During the 1970s, Sheryl Johnson was a 10th grade student when she discovered she was expecting a child.
Johnson stated that his parents and the authorities chose for him to complete year 10 through correspondence. He also mentioned that his baby would be taken away at birth and there was no further discussion on the matter.
Actually, it was not described as a baby or a pregnancy. It was simply referred to as the time I was absent from school. After four weeks, I returned and began my 11th grade, but I kept quiet about it for many years.
Looking at her past experiences caused Johnson to experience a second wave of trauma.
She stated that she had come to terms with what had occurred, but was then surprised to discover that there was a documentation of her daughter's birth that did not accurately reflect her experience. This revelation painted a completely different image of what had transpired, and she was in disbelief.
"I simply expressed my desire to return to school and be with my friends, without any concern for anything else."
As a component of the compensation program, an amendment will be appended to her daughter's record to indicate that it is false and incorrect.
Johnson and Rattenbury had a meeting with Jaclyn Symes, the state's attorney general, on Wednesday to commemorate the 11th anniversary of the Victorian parliament's apology for previous adoption procedures. This was followed by a national apology from former prime minister Julia Gillard in 2013.
Symes stated that upon reflection, she realized that she did not have a distinct recollection of Gillard's apology because she was at home taking care of a four-month-old at the time.
These women have been struggling for an extended period of time because they were not given the chance to raise their own babies due to forced separation.
"They were young females who were kept hidden and denied their rights and chances to care for their children, often not even allowed to see them."
According to Symes, the approximately 74 women who received funds from a $700,000 temporary relief fund will still be qualified for compensation and applying for the program will not hinder their ability to pursue legal action.
She mentioned that the government is also considering support for fathers and children, in addition to the remaining 23 recommendations from the parliamentary inquiry. Out of the 56 recommendations, the government has fully or partially supported 33 of them.
The opening of applications will take place in February.
Rattenbury and Johnson have reunited with their biological children, but the process has been challenging.
Rattenbury expressed that although the pain will always persist, the redress scheme would offer her a sense of resolution.
"It's quite a lot to take in. I even shed a few tears," she expressed.
Johnson has considered the numerous mothers who have passed away without acknowledgment of their experiences.
She stated, "I am the culmination of a lengthy history of individuals who advocated for this."
Source: theguardian.com