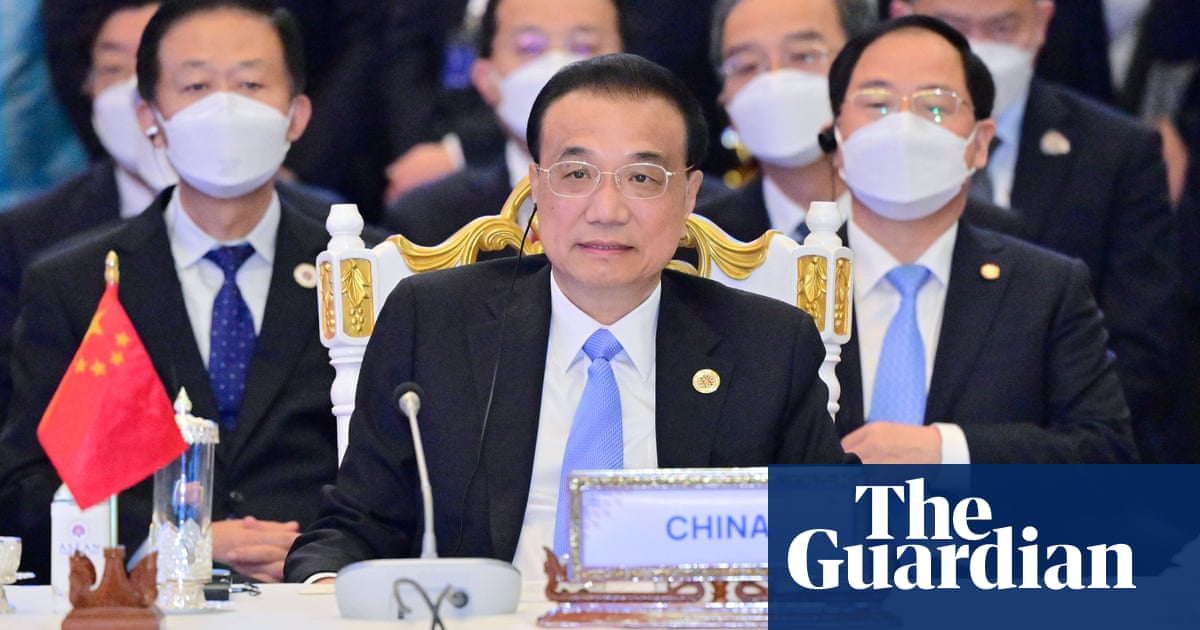 Li Keqiang, China's ex-prime minister, has passed away unexpectedly at 68 years old, as reported by Chinese state media. According to China's Xinhua news agency, Li suffered a heart attack and passed away in Shanghai on Friday morning.
According to the state broadcaster CCTV, Li Keqiang, a comrade who was taking a break in Shanghai, suffered a sudden heart attack on October 26. Despite attempts to revive him, he passed away in Shanghai at 12:10 am on October 27.
Some people believe that Li will be remembered for promoting a more open market and advocating for the rights of China's poorest citizens. However, he will also be seen as a representation of the political opposition that has been disregarded due to the authoritarian rule of Xi Jinping.
Li served as the premier, the second-highest role in China's political structure, for ten years starting in 2013 until his replacement by Li Qiang in March.
"Irrespective of the fluctuations in global conditions, China is committed to furthering its efforts towards opening up," stated Li during a press conference in March, which was his final public appearance. "The Yangtze River and the Yellow River will always move forward."
In a sign of how the news of his death was being handled by the authorities, some social media users reported that they had been blocked from posting footage of his remarks. In the past, mourning events after the deaths of former leaders have been used by people to express discontent with the current regime.
Li's passing was the most talked-about subject on Weibo, a platform similar to Twitter in China, on Friday morning. Numerous users shared their disbelief and sorrow, but the comments on official posts were limited and monitored, with only certain ones being shown.
Earlier today, there were several posts featuring a song called "Unfortunately not you" by Fish Leong. Netizens have been sharing this song when a world leader passes away, seemingly in reference to Xi, who cannot be openly criticized without risk.
Li was highly regarded by the Chinese public and government officials, even after being ousted as premier. He was considered as the favored candidate for president by former leader Hu Jintao, but ultimately overlooked when Xi Jinping was selected in 2012. Both Li and Hu belonged to a rival faction within the Chinese Communist Party, but this group has been marginalized in recent years as Xi solidified his own authority and placed his supporters in influential roles.
According to Wen-ti Sung, a China expert at the Australian National University, during his time in office lasting ten years, there was a general lack of ability to stop the political weakening of Li and his mentor Hu Jintao's influence, which was centered in the Communist Youth League.
Li, the child of a government representative in the underprivileged region of Anhui, was tasked with manual labor in the rural areas during the Cultural Revolution. He later obtained a degree in law from Peking University, where fellow students recall his interest in Western and liberal political ideologies, including his translation of a book on law written by a British judge.
However, he adopted more traditional beliefs once he entered the government in the 1980s. While his peers from college were demonstrating in Tiananmen Square in 1989, he was working as a bureaucrat and advancing in the hierarchy through his participation in the Communist Party Youth League.
In 1998, he was named the youngest governor in China and served in the highly populated central province of Henan before becoming party secretary. However, his handling of an HIV/AIDS epidemic caused by a contaminated blood donation program damaged his reputation. He then moved on to become the party chief of Liaoning province before being promoted to vice-premier under former premier Wen Jiabao from 2008 to 2013. In this role, he oversaw economic growth and management of macroeconomics.
The "Li Keqiang index", a term created by the Economist, gained international recognition as a way to informally measure China's economic growth. The index was inspired by a leaked conversation between Li, who was previously the party chief in Liaoning, and a US diplomat. In the conversation, Li expressed doubts about the reliability of the province's GDP figures and suggested using data on electricity consumption, rail cargo, and bank lending for a more accurate assessment.
According to Sung, Li's legacy will likely involve his support for the underprivileged. Sung referenced Li's comment during the pandemic, stating that "600 million Chinese people are still earning a meager 1,000 RMB per month. After Covid, we should prioritize improving people's livelihoods."
However, Sung also acknowledged that he will be remembered for what could have been.
Li was a supporter of changing the economic system and was known to address the issues facing China's economy and society. However, he generally adhered to the beliefs of the political party, especially as Xi gained more control.
Earlier this year, Li made a final tour of ministries and emphasized the need for economic reform. However, videos of his visits to certain departments and the warm reception he received were later removed from Chinese social media platforms.
Adam Ni, a China political analyst and author who works independently, characterized Li as a prime minister who was unable to make decisions as China veered away from reform and opening.
Further investigation conducted by Chi Hui Lin
Source: theguardian.com