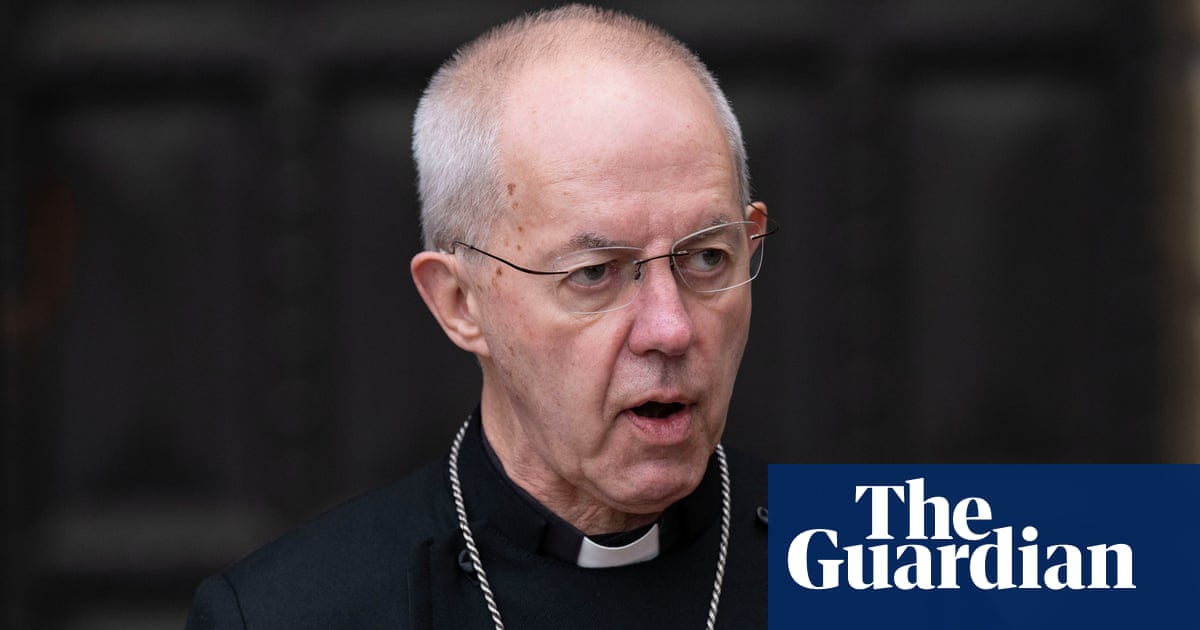 Christian Palestinians have alleged that Archbishop Justin Welby of Canterbury has prioritized "British domestic political and ecumenical considerations" over acknowledging their struggles in his statements about the Israel-Hamas conflict.
Anglican parishioners in the West Bank have expressed confusion and bewilderment over Welby's public statements in an open letter.
According to his website, Welby visited Jerusalem for four days over the weekend to demonstrate support for the Christian community in the Holy Land.
Prior to departing the UK, Welby released a statement pleading for the release of the hostages being held by Hamas and for humanitarian aid to be granted access to Gaza.
He stated that the actions of Hamas, which have caused harm and fear among people in Israel, are atrocious and wicked acts that go against both God and humanity. He also believes that Israel has every right and responsibility to protect itself and respond in a just and measured manner to ensure its safety.
Nonetheless, he stated, "The current bombing of Gaza by Israel, which is a densely populated area, is resulting in a significant number of innocent civilians being killed and enduring hardship. The residents of Gaza are facing shortages of basic necessities such as water, food, medical resources, and safe havens."
The individuals who wrote the letter to Welby stated that they could not recall any instance in which our church has referred to the well-documented crimes committed by the Israeli occupation as "evil and heinous crimes," despite the fact that Anglicans have been impacted by them.
The letter also expressed confusion over the statements made by your office regarding the current state of affairs in Palestine. It has become apparent that the perspective of Palestinian Anglicans is not being taken into consideration in Canterbury and our concerns are being disregarded.
I am concerned that your decision-making process is influenced more by domestic British ecumenical and political factors rather than accurately recognizing and implementing the inalienable rights of the Palestinian people, specifically the Anglican Palestinian community.
"We strongly condemn any and all acts of violence targeting innocent civilians, regardless of their nationality, ethnicity, or religious beliefs. We urge for the complete adherence to international humanitarian laws."
We hope that our church will strongly denounce the deliberate disregard for our rights and the calls to eliminate our community, particularly when they are being openly expressed by the current Israeli government, instead of trying to find a middle ground between the oppressed and the oppressor.
On Tuesday, Welby addressed the House of Lords after coming back from Jerusalem. He strongly denounced the violent acts carried out by Hamas on October 7th, urged for aid to be provided in Gaza, and cautioned that a higher number of casualties would decrease the likelihood of achieving lasting peace.
He also requested that the UK government acknowledge the bravery of Yosef Guedalia, a British-Israeli soldier who was killed by Hamas on October 7th.
Last week, Welby met with leaders from the Jewish and Muslim communities to denounce the increase in antisemitic incidents after the attack, and to urge for solidarity among faith communities in Britain.
The letter in question was not written by Rev Fadi Diab, who serves as the rector of Anglican churches in Ramallah and Birzeit. However, he did mention that the authors were a group of Ramallah and Birzeit parishioners who represent the Anglican grassroots. According to Diab, their voices should be heard and supported.
A representative from Lambeth Palace verified that Welby had been given the letter and emphasized the importance of listening to our Palestinian Anglican peers and standing in unity with all Christian communities in the Holy Land.
Archbishop Justin is persistently advocating for an immediate ceasefire for humanitarian reasons, as well as for the delivery of aid to the innocent civilians in Gaza. He stresses the importance of a fair and peaceful resolution that ensures liberty and protection for all individuals in the Holy Land, with special regard for Palestinian Christians who are frequently disregarded.
Source: theguardian.com