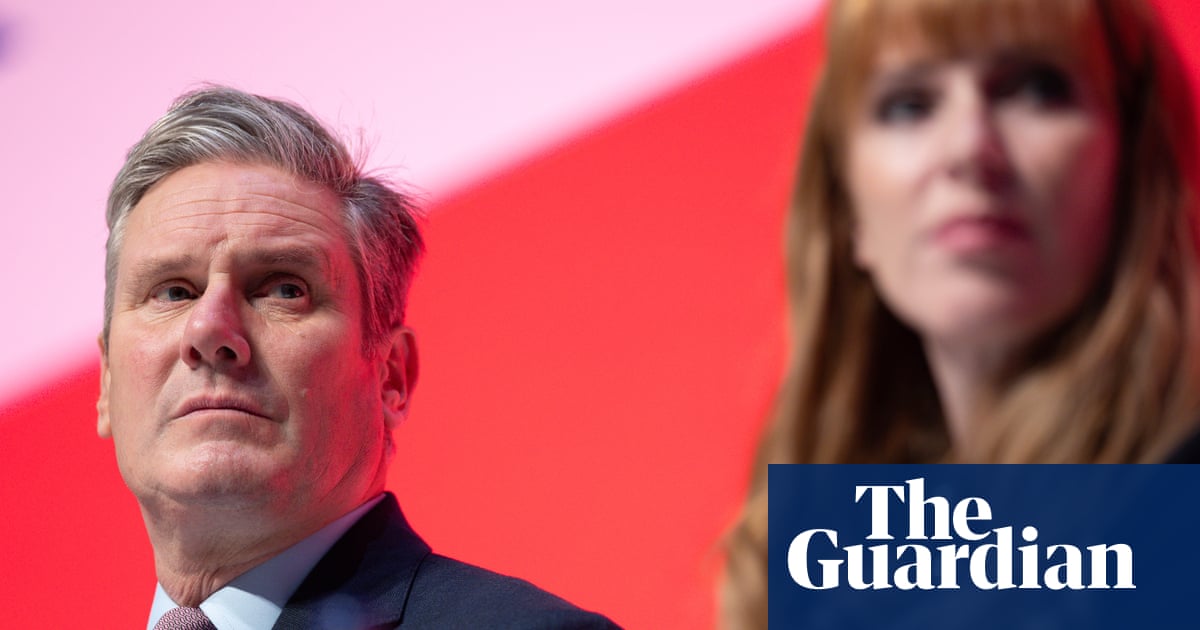 Keir Starmer is receiving criticism from various factions within the Labour party regarding their position on Gaza and Israel.
MPs
A gathering of Muslim members of parliament held a meeting with Starmer and his deputy, Angela Rayner, on Wednesday to discuss the party's stance on the Gaza conflict and their decision not to support a ceasefire. It is uncertain if the leadership will be able to appease them.
Potentially even more striking was the decision made by opposition spokesperson Yasmin Qureshi to bring up the topic of Gaza during prime minister's questions and label it as "collective punishment," while also inquiring about Rishi Sunak's stance on a ceasefire, despite it not aligning with Labour's official stance.
A representative from the Labour party avoided answering inquiries regarding potential discipline for Qureshi, but it was a clear sign of disloyalty by the shadow minister for equalities. There have also been rumors that certain shadow ministers may step down.
In total, more than 45 Labour MPs, not far off a quarter of the total, have publicly called for a ceasefire or signed a Commons early day motion seeking this.
Councillors
Some argue that these Labour members have been the most outspoken group pushing for a stronger reaction to the Gaza situation. Last week, several members left the party, with many citing an interview with LBC where Starmer appeared to support Israel's decision to restrict water and power access for Palestinians, while also emphasizing the importance of adhering to international law.
On Wednesday, a group of 150 Labour councillors wrote a letter to Starmer and Rayner, urging Labour to support a ceasefire and denounce Israeli attacks which they equated to "collective punishment" like Qureshi did.
The Labour Party's leadership endorses a proposal from the US and UN for "humanitarian pauses" in order to provide aid to Gaza and allow individuals to escape. However, they believe that a full ceasefire would violate Israel's right to use military force in response to Hamas's attack on Israeli civilians on October 7th.
Party officials
In addition to council members, disagreement about the Gaza policy has prompted certain party leaders to resign, such as a group of 15 in Scottish Labour who stepped down due to a purported ban on discussing motions related to the situation in Scottish constituency parties.
Many of the people leaving are younger individuals, including Lubaba Khalid, the BAME officer for Young Labour. Khalid accused Starmer of attempting to manipulate or deceive Labour members, a tactic known as "gaslighting."
The public
Due to Labour's close connections with Muslim communities, particularly in cities, Starmer is facing significant pressure from voters. Many individuals have reached out to their local MPs to voice their frustration.
Although messages expressing concern have been received from individuals of various faiths, this has been a prominent concern for Members of Parliament representing areas with significant populations of Muslim residents. A few MPs have expressed unease about the extent of dissatisfaction.
Starmer and his team have also faced controversy over his visit to a mosque in Cardiff earlier this week. After disquiet from local worshippers, the centre said initially it had agreed to meet Starmer as it was better to "confront those who we disagree with and show him the truth and that he is wrong".
A subsequent declaration made a stronger claim, stating that following a "thorough and honest" discussion with Starmer, the leader of the Labour Party's following tweets regarding the visit "seriously distorted" the events.
Source: theguardian.com