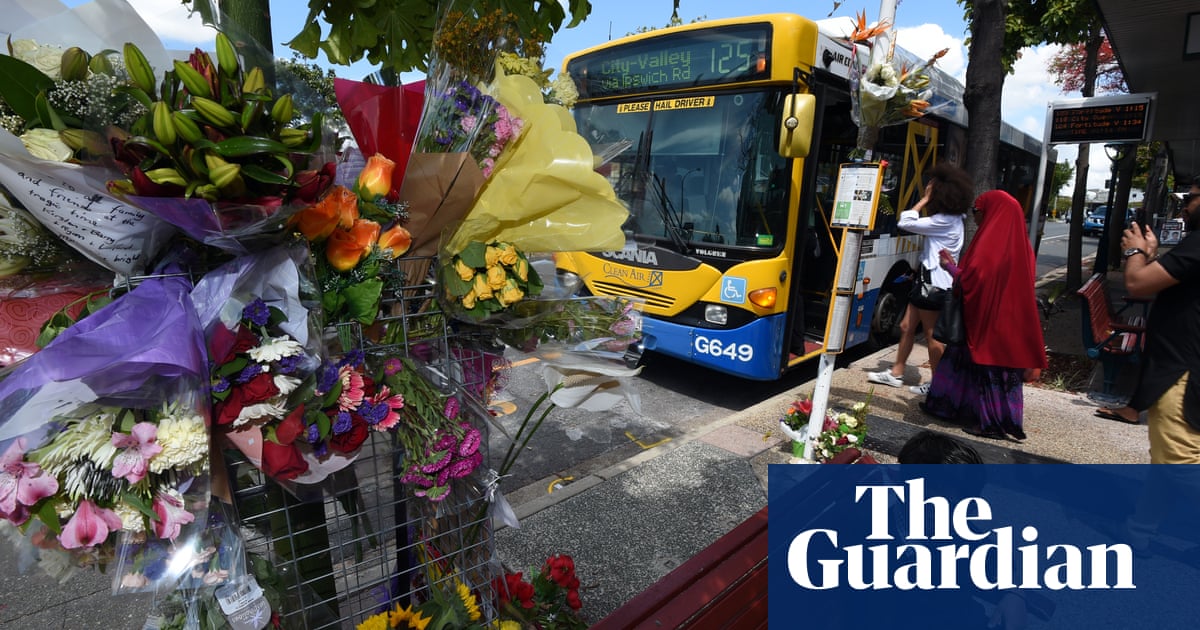 The state coroner of Queensland has determined that the death of a young bus driver in a firebombing may have been prevented if alternate choices had been made regarding the treatment of the mental health patient responsible. The patient had been considered to be of "low risk" before the incident.
Terry Ryan delivered his conclusions one day prior to the seven-year mark of Manmeet Sharma's passing. Sharma, a 29-year-old from India, had only been employed as a bus driver for the Brisbane City Council for three months before his death.
On October 28, 2016, Sharma, also known as Manmeet Alisher, was fatally injured by Anthony O'Donohue who hurled a molotov cocktail containing diesel and petrol at him in Moorooka. He sustained burns on 84% of his body and passed away at the location.
During a 10-month period ending in August 2016, Ryan discovered that the mental health service's choice to release Mr. O'Donohue was unsatisfactory.
He released his findings on Friday morning, stating that he reached the conclusion with some hesitation due to the advantage of hindsight.
Register for the daily news summaries from Guardian Australia through their free morning and afternoon email newsletters.
If different choices had been made at various points during Mr. Sharma's treatment, his death could have been prevented.
However, the coroner did not agree with a statement made by Sharma's family and stated that he did not believe it was possible to foresee that Mr. O'Donohue would go on to commit a murder.
After being deemed as "low risk" by the state mental health system, O'Donohue's level of care was slowly decreased until he was completely discharged from treatment in August 2016.
However, Ryan's true state was that of "a severely ill individual fixated on seeking retribution against those he believed were persecuting him", such as government employees and labor unions. He maintained his delusions and frequently spoke about thoughts of suicide and murder, according to the coroner's report.
On August 31st, O'Donohue made an effort to reach out to mental health services. Ryan discovered that the team in charge of O'Donohue's ongoing care was aware of his social isolation after being discharged, but did not communicate directly with his GP due to concerns about his privacy.
He discovered that the ability to assess risks was limited due to insufficient communication between mental health facilities, which included his past history of aggression.
O'Donohue faced charges for murder, 14 counts of attempted murder and arson. However, they were found unfit to stand trial and were instead instructed to undergo 10 years of mental health treatment as part of a forensic order.
The loved ones and acquaintances of Sharma, along with members from the Rail, Tram and Bus Union, voiced their disappointment and disapproval of the coroner's conclusions during media briefings following the hearing.
Sharma's companion, Winnerjit Singh, who came from India, stated that his family only sought one answer from the investigation: who was accountable for the systematic mistakes that ultimately caused Sharma's demise.
"We are advocating for fairness," he stated. "Unfortunately, fairness is often delayed and denied."
"We have been anticipating for the past seven years, and today, we will finally hear who is accountable for this department or individual."
Ryan did not suggest any further measures for enhancing bus safety. Instead, he highlighted a program by the Brisbane city council that involves installing security screens for drivers, hiring more security guards, and improving exits as part of their efforts to improve safety.
The coroner stated that the AusSafe report, which was requested by the council, found that Mr Sharma's death was a unique, extreme, and uncommon incident. It was unlike anything that had ever occurred in the past in regards to public transportation in Brisbane.
However, Tom Brown, assistant state secretary of RTBU, expressed disappointment with the findings after a lengthy delay and said they were unsatisfactory.
He stated that after seven years since the attack, only a small number of buses had complete screens installed.
According to Brown, the council's installation of half-barriers on over 1,000 vehicles is counterproductive as it limits the driver's ability to flee from an attack.
According to him, there have been 725 reported incidents of assault on bus drivers up until September of this year, which has already surpassed previous records.
The union also advocated for longer sentences for individuals who were found to have assaulted a bus driver while on duty, but the coroner did not approve this measure.
At the time, there were 14 individuals on the bus, including three children. Ryan discovered that the bravery of drivers passing by, who assisted in opening the back door of the bus, resulted in the preservation of many lives.
He cited the latest state budgets as proof of the Palaszczuk government's dedication to improving the mental health system.
The location of Moorooka where Sharma passed away has become a place of tribute. This Saturday, individuals from the Union and Indian community will assemble at the site to honor his memory.
Source: theguardian.com