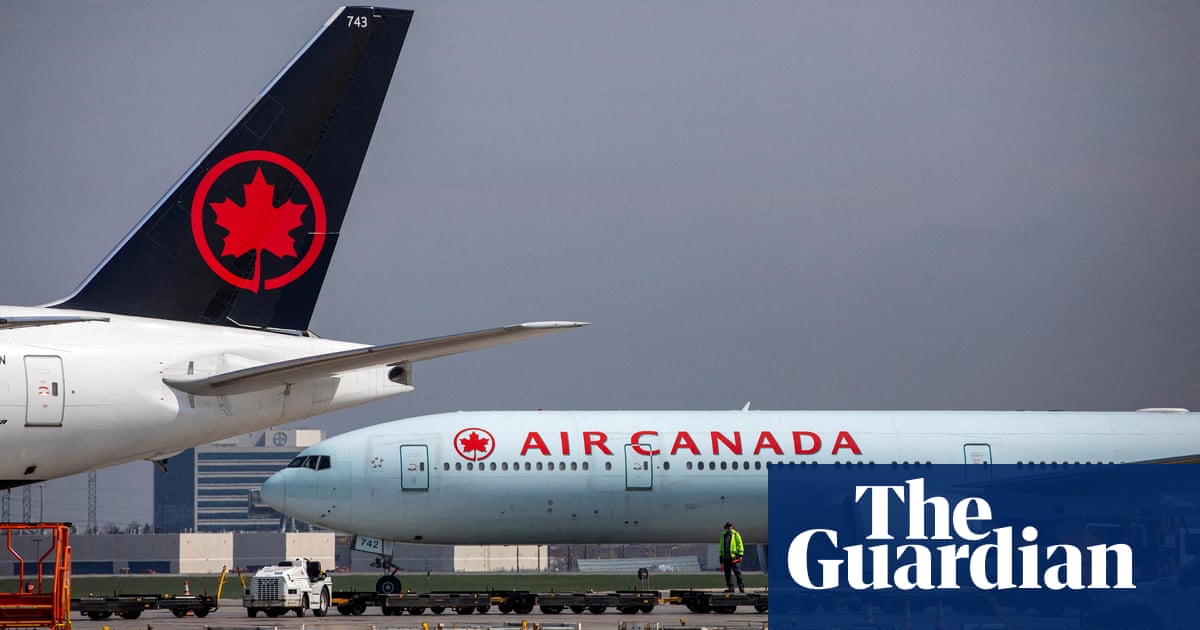 Air Canada issued an apology after a passenger with spastic cerebral palsy had to move himself off the aircraft due to the airline's failure to provide a wheelchair.
In August, Rodney Hodgins, a 49-year-old hardware salesman from British Columbia, traveled to Las Vegas with his wife Deanna to commemorate their anniversary. Rodney uses a motorized wheelchair.
According to a recent Facebook post by Deanna Hodgins, the flight attendant informed the couple that there was not enough time to bring a wheelchair on board before the plane had to prepare for takeoff again upon landing.
Initially, the couple believed the attendant was kidding when she informed them that Hodgins would have to disembark from the plane on his own. However, she insisted on her request.
He informed the Canadian Press, "I am unable to do so as I am in a wheelchair and cannot walk."
Hodgins had to rely on his physical strength to pull himself through 12 rows of seats while his wife held onto his legs.
Deanna Hodgins shared on Facebook that the incident was heartbreaking for the couple.
"We faced difficulties in front of a group of people, some of whom avoided looking while others watched with embarrassment, in order to remove him from the plane…he injured his legs and I was emotionally hurt, but my husband's rights were violated and Air Canada has not addressed our concerns despite their promise to do so," she stated. "Rod is a kind and wonderful person who did not deserve this treatment."
She stated that the pair had organized the excursion for a duration of eight months and ensured that they fulfilled all necessary obligations. "Air Canada disappointed us in every aspect."
The company recognized that Hodgins did not receive sufficient support.
"We have partnered with a third-party specialist in Las Vegas to ensure safe transportation for passengers using wheelchairs on and off our aircraft," stated the company. "After conducting an investigation into the cause of this significant service error, we will be reviewing our options for other mobility assistance service providers in Las Vegas."
In October, Air Canada misplaced the wheelchair belonging to Stephanie Cadieux, Canada's top accessibility officer. Cadieux expressed her extreme frustration and feeling of being dehumanized by the incident. She believes this serves as a reminder for airlines to enhance their efforts in ensuring accessibility for all.
Hodgins stated that the airline offered him a flight voucher worth C$2,000, but he believes that this compensation does not adequately address the issue of the airline's failure to accommodate disabled passengers.
"I simply wanted to have a positive impact on someone else's life and prevent them from going through that same experience again," he stated.
Source: theguardian.com