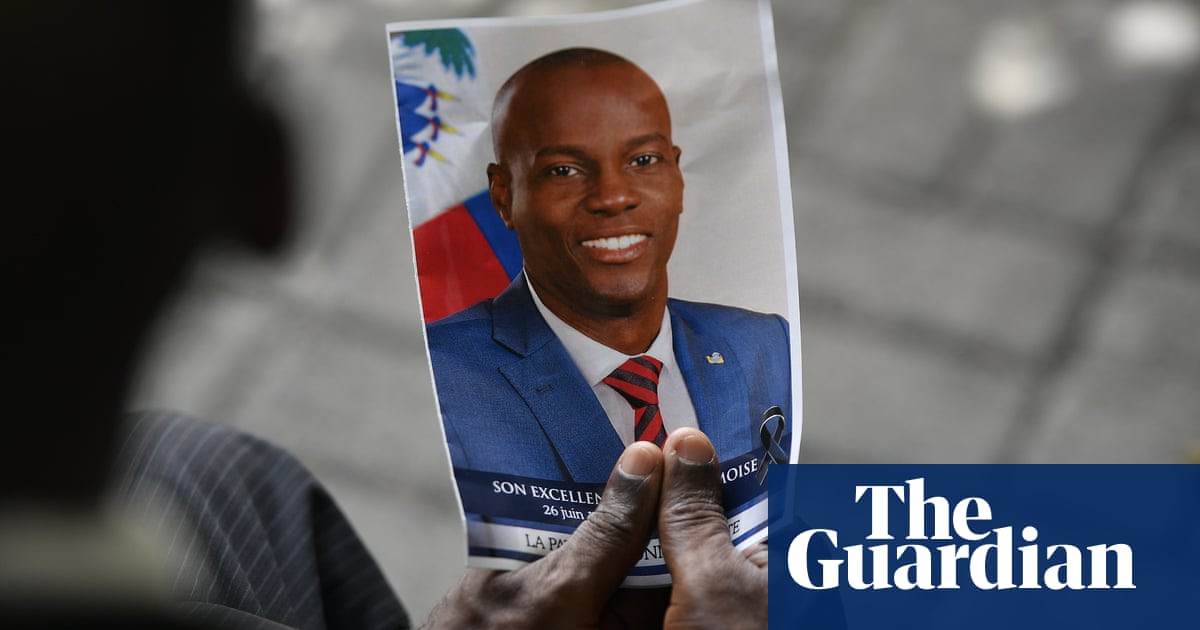 A former member of the Colombian military has been given a life sentence for his involvement in the 2021 killing of Haitian leader Jovenel Moïse, resulting in unprecedented chaos in the Caribbean country.
45-year-old Germán Alejandro Rivera García is the second of 11 people arrested and facing charges in Miami for their involvement in a plot, planned in both Haiti and Florida, to hire mercenaries to kidnap or murder Moïse. Moïse was killed at his residence near Port-au-Prince, Haiti on July 7, 2021.
Colonel Mike, also known as Rivera, had admitted his guilt in September for participating in and assisting a plan to assassinate the Haitian president. As stated in legal records, he was part of a group traveling towards Moïse's home on the day of the assassination, after receiving and sharing information that the intention was not to abduct, but to murder the president.
Rivera was potentially facing a life sentence, but he was hoping for a reduced punishment by cooperating with US authorities.
On Friday in Miami, Federal Judge José E Martínez issued the sentence during a hearing that lasted less than 30 minutes.
After being found guilty of involvement in the assassination of Moïse, Rodolphe Jaar, a businessman of Haitian-Chilean descent, received a life sentence in June. John Joel Joseph, a former Haitian senator, is scheduled to be sentenced in December. Additionally, eight other defendants are awaiting trial in the United States next year.
At the hearing, Rivera was dressed in a beige shirt and pants typically worn by prisoners. He sat next to his attorney with his hands cuffed and ankles shackled, listening to the judge's decision.
Based on the allegations, Rivera, Jaar, Joseph, and a group of approximately 20 Colombian individuals and a few Haitian-American individuals were involved in the scheme. Initially, the group intended to abduct the Haitian leader, but later altered their plan to assassinate him. Investigators claim that the conspirators were motivated by the possibility of securing contracts under a new leader after Moïse's death.
Assailants broke into Moïse's home and killed him. He was 53 years old.
As the most recent investigative judge continues to question suspects, over 40 individuals remain in custody in Haiti for more than two years since the assassination. 18 of those detained were previously serving in the Colombian military.
Last week, the case gained momentum as authorities apprehended Joseph Félix Badio, a significant suspect who previously held positions at Haiti's ministry of justice and the government's anti-corruption unit. Badio had been evading capture for over two years before being taken into custody in Port-au-Prince.
Following the assassination, Haiti has seen a rise in gang-related violence, prompting the prime minister to call for the deployment of a foreign military force. In October, the United Nations security council approved the sending of a multinational team, led by Kenya, to assist in combatting the gangs.
A date for deployment has not been announced by Kenya.
Source: theguardian.com