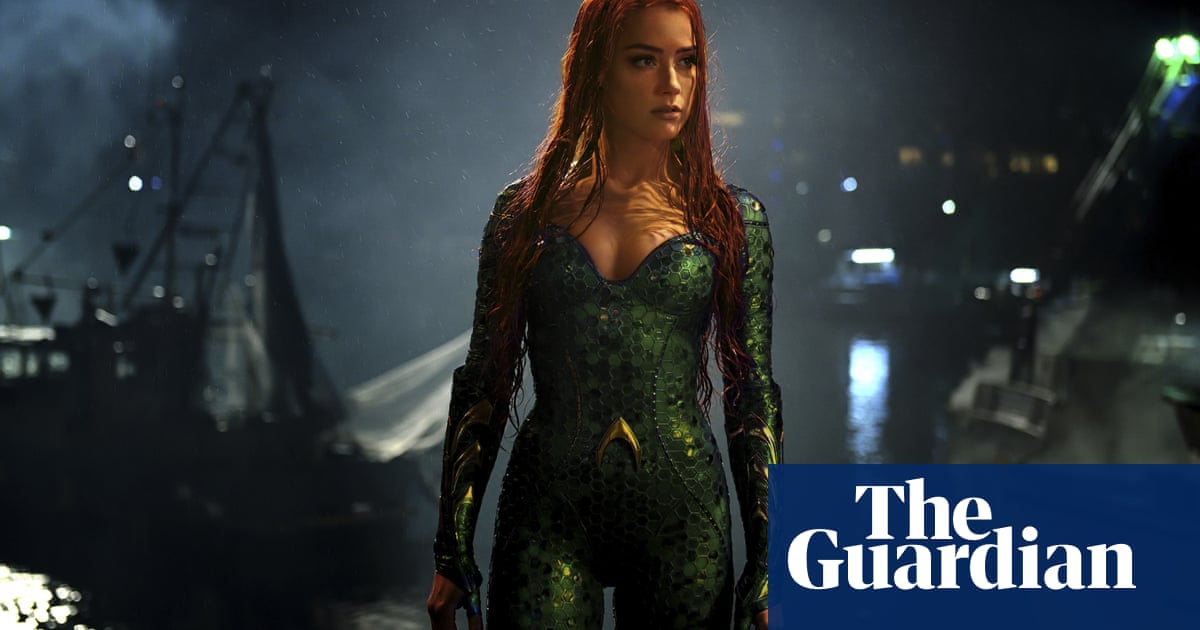 W
What is the story behind Amber Heard's involvement in Aquaman and the Lost Kingdom? Was her highly anticipated role in the film diminished because she lacked chemistry with Jason Momoa's character, the king of Atlantis? Or was it influenced by the intense media attention surrounding her legal disputes with Johnny Depp, as she claimed during her trial in May of last year?
Despite numerous reshoots, it is reported that the second solo Aquaman film will not heavily feature Heard's Mera. Instead, it will focus on a strained relationship between Aquaman and his half-brother, Orm, played by Patrick Wilson. This storyline may seem strange considering their previous animosity, but it is unlikely that it was created solely to push Heard out of the picture. It is unclear if the reshoots involved altering the plot of the entire movie.
During an interview with Empire magazine before the release of the sequel in December, director James Wan reiterated the studio's stance on Amber Heard's reduced role. Responding to Heard's claims that she was initially meant to have a larger role in the follow-up to 2018's successful Aquaman, Wan stated that he had always planned for the sequel to take a different direction.
Wan expressed understanding for Heard's statement, acknowledging that she was not privy to his thought process during the making of the movie. As a director, his ideas and plans may not always be apparent to the actors on set. However, he had always intended for the first film to have a Romancing the Stone vibe – a blend of action, adventure, and romance – while the second film would be a full-fledged buddy comedy. He was inspired by the film Tango & Cash.
The director noted that Jason portrays Arthur in an exaggerated manner while Patrick plays the more serious character. This dynamic is similar to what Will Smith and Tommy Lee Jones did in Men In Black.
Where does the truth actually lie? Even the most dedicated fans of Heard would struggle to argue that her performance in the original Aquaman was anything but lacking emotion; it was filled with CGI and lacked depth. However, it is debatable whether this can be solely attributed to the actor, as her role was primarily to provide a contrast to Momoa's lively and energetic heroics, with little else to do. Additionally, if poor performances in Wan's film resulted in actors being replaced for the sequel, it raises questions as to why Kidman and Morrison, who also delivered lackluster performances, are both returning as Aquaman's parents. Despite its success at the box office, Aquaman is not known for its strong acting performances.
According to Variety, Warner expressed interest in removing Heard from the sequel due to her apparent lack of chemistry with Momoa. In 2019, they sent a letter to her lawyer regarding this matter, providing evidence to support their claim. In the 2022 defamation trial, former DC Films chief Walter Hamada also acknowledged the issue of chemistry between the two actors.
Other individuals who worked on Aquaman, which was a highly successful film despite the struggles of DC since 2018, have not faced the same level of media scrutiny and exclusion. The actor's ex-husband's fans are primarily to blame for publicly shaming her. Regardless of one's stance on the Heard-Depp relationship, there is a sense of injustice. This may be expected given the nature of the situation, but there is definitely something suspicious happening.
Source: theguardian.com