M
The highly anticipated film "Killers of the Flower Moon" by Martin Scorsese will be released in two weeks. The marketing strategy for the film has been intriguing to observe. Initially promoted as a period crime epic starring Leonardo DiCaprio, it has now been refocused to highlight the atrocities faced by the Osage Nation. The film's lead Indigenous actress, Lily Gladstone, has received more attention and it was recently announced that she will campaign for the Best Actress Oscar, rather than a supporting role. Scorsese has also revealed that the script was rewritten during filming to center around the Native American characters. He stated, "After a certain point, I realized I was making a movie about all the white guys," and has made changes accordingly.
This is a significant development in the way Hollywood portrays Native Americans on screen. In the past, Indigenous characters were often used as easy targets for white cowboys in countless western films. However, over the course of John Ford's career, the film industry began to realize that this approach was inadequate. While his 1939 film "Drums Along the Mohawk" depicted Native American warriors as outright villains, his 1956 film "The Searchers" presented a more nuanced perspective, showing the human motivations behind their violence. Ford's final film in 1964, "Cheyenne Autumn," was a stunning visual representation of his remorse for the colonial mistreatment of Native Americans, although it still centered on white saviors.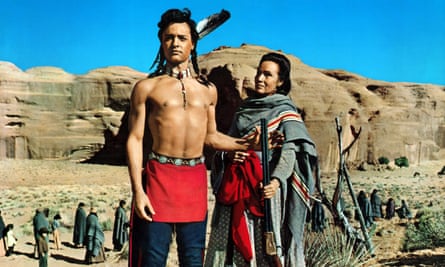 For many years, this was the standard compromise in the industry when it came to this topic. It can be seen in films such as Arthur Penn's sprawling and satirical western, Little Big Man (1970), which follows the life of a white man (Dustin Hoffman) who was raised by the Cheyenne Nation for over a century. Another example is the action film Billy Jack (1971; available on Amazon), which features a half-Navajo Vietnam veteran as the protagonist and delivers a strangely violent message of peace. Windwalker (1981) stands out for its dignified and heroic portrayal of a veteran Cheyenne warrior, with commendable use of Cheyenne and Crow dialogue, but it is also puzzlingly cast with British actor Trevor Howard in the lead role.
The peak of this trend is undoubtedly Kevin Costner's award-winning hit Dances With Wolves (1990), which follows a Civil War soldier as he becomes part of a Lakota tribe. However, it is not often discussed nowadays (and oddly, is not available for streaming in the UK), likely due to its now out-of-date attempts at representation.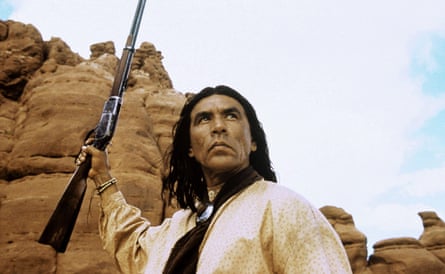 The success of the film led to a surge of retellings and reinterpretations of Native American culture in the 1990s by white directors, such as Michael Mann's powerful The Last of the Mohicans, starring Daniel Day-Lewis as the adopted Mohican hero Hawkeye. Other notable works include Walter Hill's underrated biographical film Geronimo, which stood out by casting the talented Indigenous actor Wes Studi as the titular Apache leader, and Michael Apted's intriguing neo-noir Thunderheart, featuring Val Kilmer as a part-Sioux FBI agent investigating murders on a reservation. South African director Jonathan Wacks also had a hit at Sundance with his vibrant and lighthearted road movie Powwow Highway (available on Amazon), which follows two Cheyenne men reconnecting with their roots. Even Disney got involved with its politically romanticized but Indigenous-positive adaptation of Pocahontas. A decade later, Terrence Malick offered a more visually stunning and emotionally charged retelling of Pocahontas' story in The New World, featuring an exceptional performance by Q'orianka Kilcher.
Hollywood has been slow to embrace stories from Native American film-makers, but Smoke Signals, a character study by director Chris Eyre, was celebrated as a groundbreaking film in 1998. In the movie, two young men with different ideas of their "Indian" identity engage in a humorous and poignant rivalry. Eyre went on to produce Imprint, a gripping drama about a Lakota lawyer (played by the talented Tonantzin Carmelo) who reevaluates herself while working on a local murder case. However, there have been few breakthrough films since then. The recent Disney+ sitcom Reservation Dogs, created by Taika Waititi and indie Native American film-maker Sterlin Harjo, has finally filled a major gap in pop culture.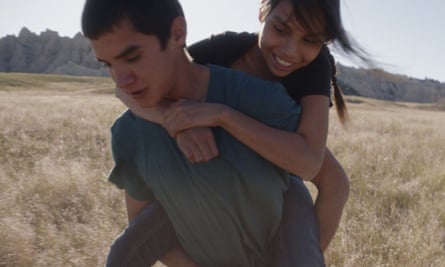 Recently, non-indigenous directors have provided a more understanding view of Native American topics. In her films Songs My Brothers Taught Me and The Rider, Chloé Zhao evokes a sense of longing in her portrayal of life on reservations. Kelly Reichardt's Certain Women introduces us to the character of Gladstone, a queer rancher who offers a contemporary perspective on Indigenous femininity. However, some directors still rely on old habits, such as Taylor Sheridan's Wind River, which focuses on the perspective of white authorities in a story about Native injustice. While I have mixed feelings towards the entertaining western Bone Tomahawk, which leans heavily on savage Native stereotypes, it feels like progress is being made and there is no turning back. As Scorsese has stated, this sentiment is shared by many.
Unless otherwise stated, all titles can be rented on multiple platforms.
New releases available on streaming and DVD

The Little Mermaid
(Disney+)
Disney's heavily synthetic "live-action" remake of the film that once revived its fortunes as an animation house – oh, the irony – isn't totally bereft of the original's virtues, not least because it copies it so strenuously. But, notwithstanding Halle Bailey's game turn and those failsafe songs, it's markedly short on charm.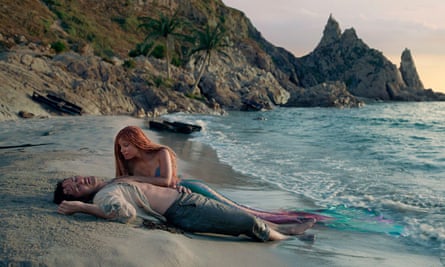 Mother and Son
(Picturehouse)
French director Léonor Serraille's lovely, humane second feature was overlooked at Cannes last year and again when it hit UK cinemas, but deserves an audience. Its story of a migrant single mother from Ivory Coast, incandescently played by Annabelle Lengronne, attempting to raise two boys in Paris, is quietly but insistently heartbreaking.
It Follows
(Second Sight)
This new Blu-ray release of a highly unsettling horror movie from the past decade is perfectly aligned with the start of spooky season. It includes abundant bonus features and a thick book of essays dedicated to its excellence. However, the film itself stands strong with its tight pacing, suspenseful moments, and clever concept.
Source: theguardian.com