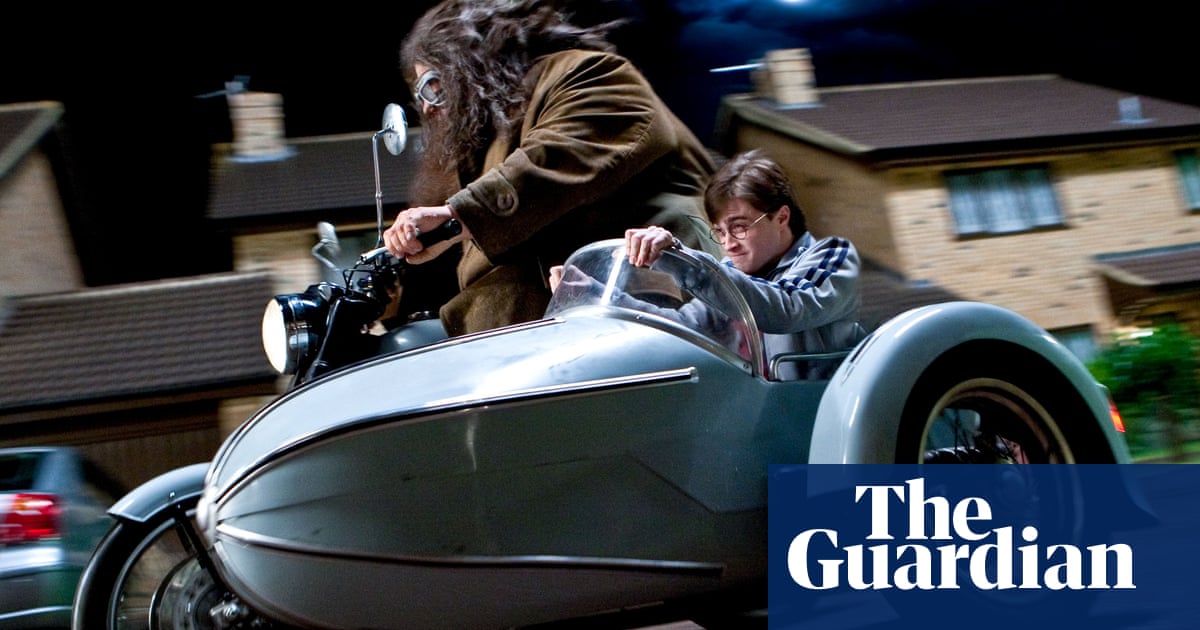 Daniel Radcliffe and his co-star from the Harry Potter movies, who was paralyzed in an accident while filming, have collaborated on an HBO documentary.
David Holmes collaborated closely with Radcliffe on the Harry Potter movies until he suffered a spinal injury while shooting The Deathly Hallows: Part 1 in January 2009. The gymnast from Essex, who was chosen to be Radcliffe's stunt double in the first film, fractured his neck and became paralyzed from the chest down.
The upcoming film, called David Holmes: The Boy Who Lived, is produced by Radcliffe and will premiere in November. It will include unscripted personal videos captured over the past ten years, behind-the-scenes footage of Holmes's stunt work, glimpses into his present life, and intimate conversations with Holmes, Radcliffe, and other individuals.
The official synopsis from HBO describes the movie as a tale of growing up, following the journey of David Holmes, a talented young gymnast from Essex, England. He is chosen to be the stunt double for Daniel Radcliffe in the first "Harry Potter" film, when Daniel is only 11 years old.
"In the following decade, the two individuals develop an unbreakable connection. However, during the second to last film, a devastating incident occurs on set that results in David becoming paralyzed from a severe spinal injury, drastically altering his life. Despite this, Daniel and his fellow stunt team members come together to offer support to David and his loved ones during this difficult time. It is David's remarkable determination and unwavering resilience that serves as their main source of courage and motivation."
HBO announced that the movie, helmed by British director Dan Hartley, explores common themes of coping with challenges, maturing, and establishing individual identities in an unpredictable environment.
At the age of 42, Holmes has previously shared information about his unfortunate accident while performing a flying scene at Warner Bros Studios in Leavesden.
During an interview with the Mirror in 2014, he stated that he experienced a forceful backwards pull from a strong wire during a stunt known as a "jerk back." This stunt aims to simulate the impact of an explosion. Unfortunately, Holmes was propelled into a wall and suffered a broken neck.
He stated that the recent HBO documentary shares not only his successes on screen, but also the obstacles he encounters daily and his overall mindset towards life following a spinal injury.
In the current chaotic state of the world, I would like to reference Harry's words: "Our strength lies in our unity, while our weakness stems from our division."
Holmes expressed gratitude towards the medical personnel, Radcliffe, and JK Rowling for their encouragement. In regards to Radcliffe, he remarked on their shared pride in their experience working on the Harry Potter movies and the happiness and solace it brings to viewers every day.
Radcliffe and Holmes have worked together before, even after the Harry Potter movies. In 2020, they teamed up to release Holmes' Cunning Stunts podcast. This podcast includes interviews with other stunt performers in Hollywood.
Radcliffe discussed the misconception surrounding stuntmen during the podcast, stating that people tend to believe they possess extraordinary abilities. He also mentioned that when the audience witnesses a particularly excruciating or gruesome stunt, they assume it was achieved through special effects or a carefully planned and safe method, which is often not the reality.
It is impossible to deceive or imitate scenarios such as tumbling down a flight of stairs. Even if a vehicle is moving at a slower speed, being struck by it is still a genuine impact. The individuals involved may take precautions to reduce harm, but the potential for injury remains.
Source: theguardian.com