T
Eckert is sharing his experience of discovering the music of Ryuichi Sakamoto in a roundabout yet enthusiastic manner. The conversation touches on Eckert's trip to Preston during his teenage years, his involvement in the punk rock scene in Houston, Texas, and his work on the 2007 film Control based on Joy Division. However, at the core of the conversation is Sakamoto's incredible musical talent.
"I had heard of Mr. Lawrence before, perhaps through his album Left Handed Dream, but it was his song "Merry Christmas" that truly resonated with me," he explains, as he sits outside a cafe in Brooklyn wearing vibrant yellow sneakers.
In recent years, Eckert has dedicated a lot of effort to articulating his emotions towards Sakamoto and his music while developing Kagami, a concert that combines reality and technology. The concert debuted at the Manchester International Festival and The Shed in New York during the summer, and will also be shown at the Roundhouse in London this December.
Kagami is an exceptional piece of art for various reasons – its impressive technical expertise and its meaningful dedication as a posthumous tribute. In 2014, Sakamoto received a diagnosis of oropharyngeal cancer. Despite treatment and a period of improvement, he revealed a diagnosis of rectal cancer in 2021. Sadly, he passed away in March of this year at the age of 71.
According to Eckert, Kagami is not intended to provide a comprehensive history of his career. Instead, it aims to capture his energy and spirit. The focus is not on glorifying him, but rather creating a sense of relevance and modernity. It is a representation of how Eckert would approach it if the subject were present. This aspect holds great significance.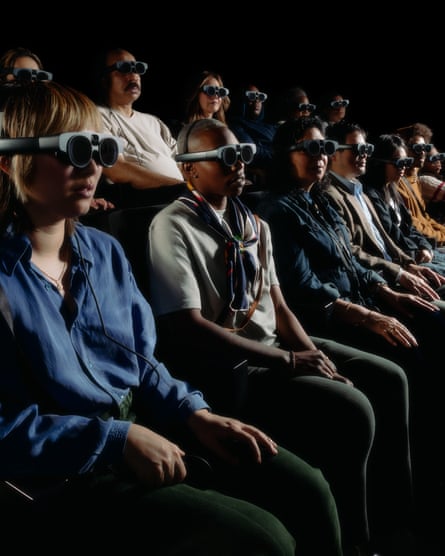 During his school days in Tokyo, Ryuichi Sakamoto would often listen to the sounds of the train during his crowded morning commute. He later reflected that anything has the potential to be music, and one must always keep their ears open as unexpected sounds could arise.
Sakamoto's lifelong approach to sound was guided by his insatiable curiosity. He began playing the piano at the young age of six and soon started composing his own pieces, becoming captivated by the works of Debussy and Bach. As he grew older, his musical influences expanded to include artists such as John Coltrane, Ornette Coleman, Kraftwerk, and John Cage. He pursued further education in music composition at Tokyo University of the Arts, specializing in electronic music and ethnomusicology.
In 1978, Sakamoto became a member of Haruomi Hosono and Yukihiro Takahashi's innovative electronic group, Yellow Magic Orchestra. Their impact was far-reaching, influencing genres such as techno, acid house, and hip-hop. In the same year, Sakamoto also released his debut solo album, Thousand Knives, which incorporated elements from Herbie Hancock, synthesizers, classical piano, Chinese history, and the poetry of Mao Zedong.
Over the course of forty-five years, Sakamoto's work displayed a wide range of diversity. This included partnerships with various artists such as David Sylvian, Talking Heads, Iggy Pop, and Youssou N'Dour, as well as a lead role in Nagisa Oshima's film Merry Christmas, Mr Lawrence alongside David Bowie, for which he also composed the score. He also created a multi-genre and multi-media opera called Life featuring contributions from Pina Bausch, Salman Rushdie, Bernardo Bertolucci, and the Dalai Lama. Sakamoto's collaborations extended beyond music and into other industries, working with sculptors, mobile phone makers, and even champagne houses. He released 21 solo studio albums and composed Oscar-winning scores for The Last Emperor and The Revenant. One of his projects was an audio representation of the passage of time, which incorporated field recordings from various cities including New York, Tokyo, Kyoto, and Paris, as well as sounds of forest leaves, a piano submerged by a tsunami, and a combination of synths, strings, and poetry by Arseny Tarkovsky.
The main goal for Eckert and his studio, Tin Drum, was to capture the essence of this musical approach. During the unveiling of Kagami, audience members used "optically transparent devices" to watch Sakamoto play 10 compositions on the piano, including Energy Flow and The Seed and the Sower. The performance featured surround sound, a unique scent, and allowed audience members to move around during the show.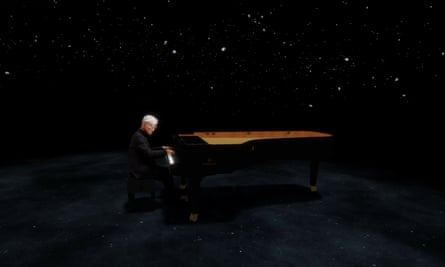 However, the refinement of the occasion did not reveal the complexity involved in its production, which demanded a volumetric capture studio equipped with 48 cameras, each recording 60 frames per second.
Sakamoto's request to use a concert grand piano added another layer of complexity. Initially, the plan was to film using a keyboard with weighted keys, a successful technique used in previous trials and offering flexibility in camera angles. However, Eckert soon realized that the large size and structure of the grand piano would obstruct many camera shots. Despite this, he understood the significance of the composer's request and agreed to accommodate it.
When the collected data was finally returned after five months, Eckert was disappointed. The images were heavily distorted, making Ryuichi's appearance resemble a split-open chestnut at times. However, there was still hope. Eckert praises the talented technologists he works with for creating a dimensional reconstruction. As a result, they were able to successfully piece Ryuichi's face back together.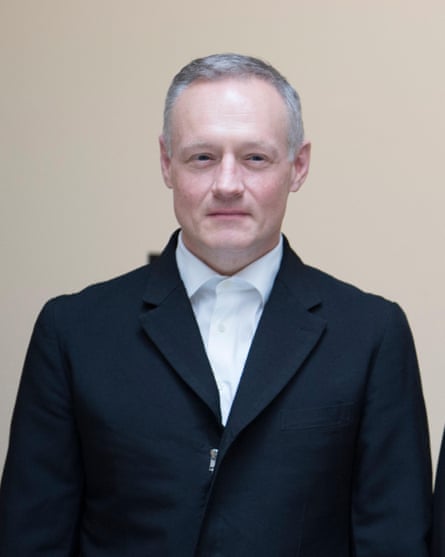 It was a relief on many levels. There was after all no possibility of rerecording what had been an extraordinary and profoundly emotional performance. Eckert explains how on the first morning of filming in Tokyo, Sakamoto had visited his oncologist, where he had learned that his cancer had returned with a vengeance. "And so all of the gravity of life, of his career, of everything, you could feel in every note."
During their discussion about which pieces to perform for Kagami, Eckert asked Sakamoto if he had any compositions that had never been heard before. Sakamoto said he would consider it, but the topic wasn't brought up again until the second day of filming. Eckert recalls, "We were discussing what went well the day before, what could be improved, and he suddenly says 'Oh, you wanted a song that no one has ever heard!' He then went to his bag and returned with a piece of sheet music marked with 'BB' at the top. He explained, 'This is for Bernardo Bertolucci. He was like a spiritual father to me, and when I received news of his passing, I went into my studio and played how I felt about him. The only people who have ever heard this song are his family at the funeral. Would that be suitable?'"
The Kagami performance concluded with this piece, as decided by the performers. When asked about recording and releasing it as a single, Eckert declined and expressed a desire for it to remain unsearchable on Google.
I first spoke to Eckert at the beginning of the year, when he was seriously ill. He shared with me that his continued existence is a testament to his love for life and his insatiable curiosity. He is not one to boast about his achievements that brought him fame, but he can spend hours discussing the echoes of a sound in a glass that he heard at a truck stop.
After Sakamoto's death, Eckert remains optimistic that Kagami will continue to embody the same essence. Over the course of their long friendship and partnership, Eckert believes he has grasped the composer's motivation. He explains, "The purpose of any medium is to reveal something that cannot be expressed through words alone." For Ryuichi, this meant using music as a tool to deepen our understanding of the human experience.
Kagami will be appearing at the Roundhouse in London from December 29, 2023 to January 21, 2024. General tickets go on sale starting November 2nd, with the first ticket release available until November 15th.
Source: theguardian.com