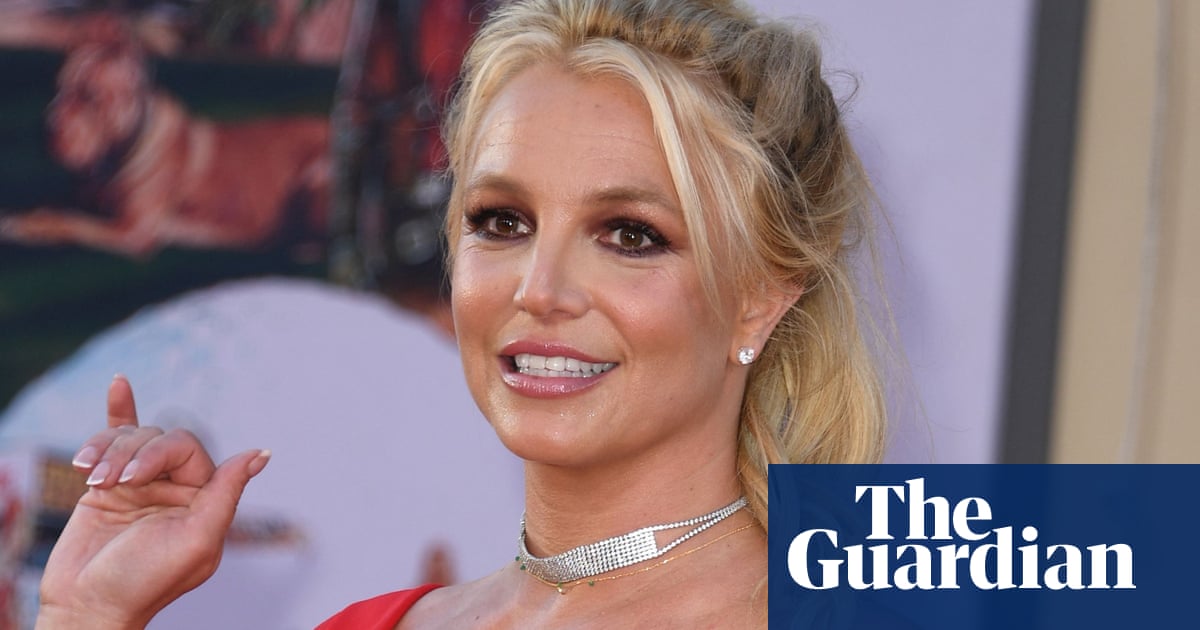 O
Throughout Britney Spears' career, she was consistently subjected to narratives aimed at diminishing her power. As a teenage pop star, she was portrayed as a virgin, but then criticized for embracing a sexualized image promoted by the same sources. Following her split from Justin Timberlake, Spears was demonized and unfairly interrogated by Diane Sawyer, to the point where one might have mistaken her for a war criminal instead of a singer wearing double denim.
In her highly anticipated memoir, she reveals that she became suspicious of the double standard in the entertainment industry based on gender. However, this was just a small taste of what was to come as she later faced legal disenfranchisement. She was even advised to divorce her husband, Kevin Federline, in order to avoid the humiliation of him leaving her first. Unfortunately, she received backlash for the decision and was blamed for breaking up their family. When she experienced a breakdown in 2008, it was conveniently labeled as a sign of insanity instead of a natural reaction to being exploited and losing custody of her children. And once she was placed under a conservatorship that lasted 13 years, she felt even more trapped. Any signs of distress or assertiveness were seen as evidence that she wasn't improving or was out of control and unstable.
According to Spears in her book The Woman in Me, the contradiction brings to mind the medieval witch trials. Despite being the most well-known young woman globally, she confesses to never fully grasping how to navigate the public eye. However, at 41 years old, she now has a keen understanding of these roles and how they are linked to larger systems of influence, surpassing any cheap manipulation tactics used against her.
Britney Spears reflects on her family's history, particularly her grandfather's decision to institutionalize two of his wives. The first wife, who was devastated by the loss of a child, was given lithium and eventually died by suicide. Spears' father, who was only 13 at the time, struggled with the pain and turned to alcoholism, causing turmoil within the family. This intergenerational trauma adds a Southern gothic element to the Louisiana star's story, which is often overlooked due to her early rise to fame at 16 years old. Spears sheds light on this history by sharing small details such as mothers dressing their children in matching outfits for church, which inspired her and Justin Timberlake to wear head-to-toe stonewash blue to an awards ceremony. She also finds solace in the woods, escaping from her difficult home life.
Her talent leads her to success, as she transitions quickly from off-Broadway to Disney and eventually becoming an overnight pop sensation. However, once her career takes off, her record label and family refuse to let her slow down, despite her distress reaching a breaking point. When she becomes pregnant with Timberlake's child, he convinces her to have an abortion. In an attempt to comfort her, he plays his guitar as she suffers. Timberlake has not addressed the events described in the book.
In 2007, under immense stress, Spears publicly shaves her head as a defiant gesture towards a society that only wanted her to conform to certain standards – to be attractive, well-behaved, a perfect image, an object of desire, and a role model, rather than a person with agency. She describes the experience as a euphoric high, almost like a spiritual awakening. However, this newfound freedom is short-lived as her family intervenes and places her under a conservatorship. Spears expresses her deep frustration about being controlled by her family for their own financial gain.
According to her writing, she tolerates the situation because it allows her to stay in touch with her sons, even enduring seemingly random stints in rehab. The second incident happens in 2019 when Spears objects during a rehearsal and ends up being isolated, monitored, and prescribed lithium – similar to her grandmother's experience. Her description of the two-month period is disturbing: it's the moment when the girl-next-door transforms into the final girl in a true American horror story, orchestrated by her father and, as she emphasizes, the state of California. A nurse informs her about the #FreeBritney movement, which aims to raise awareness about her situation; this reignites Spears' determination, and two years later, she calls 911. In November 2021, she is released from the conservatorship. Jamie Spears has not addressed the book, but has previously defended the arrangement as necessary for safeguarding her.
This text cannot be reworded.
Source: theguardian.com