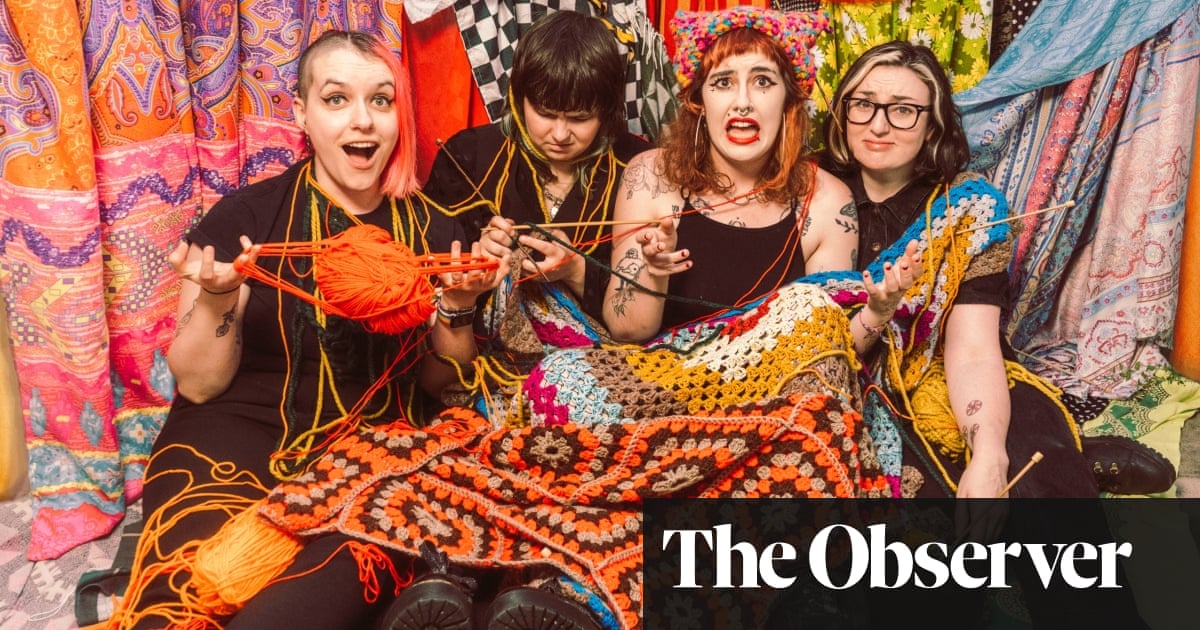 B
The band Problem Patterns, consisting of Alanah Smith, Beverley Boal, Bethany Crooks, and Ciara King, came together as a four-piece in 2018 after being inspired by a high-profile rape trial. Prior to this, they had been playing together for a few months. According to Smith, the intense emotions of anger and sadness surrounding the trial motivated them to channel their collective fury into creating music.
Unable to reword.
In a time where music can seem detached from politics, the upcoming release of their first album, titled Blouse Club, serves as a refreshing remedy. Lesbo 3000 addresses homophobia while Poverty Tourist critiques middle-class bands who use their working-class roots to appear more genuine. This fiery passion is captivating and rarely heard in music.
The release date for Blouse Club is October 27th via Alcopop! Records. Problem Patterns will be performing at Sebright Arms in London on November 17th, and in Glasgow and Belfast in December.
Source: theguardian.com