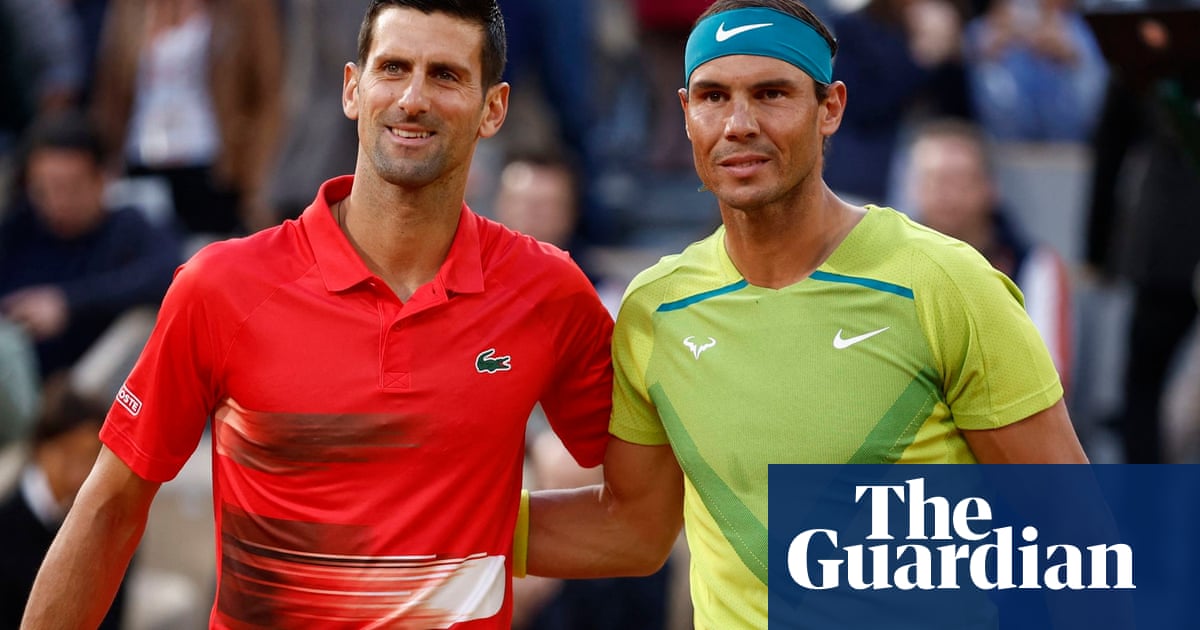 Rafael Nadal stated that his longtime competitor Novak Djokovic is the most accomplished tennis player in history. However, he was less clear about which player fans prefer to see in action.
In the recent US Open final, Djokovic emerged as the winner, securing his 24th grand slam singles title. This achievement puts him ahead of Nadal and tied with Margaret Court, the current record holder for women's singles.
Nadal expressed his belief that numbers and statistics are distinct concepts. In an interview with AS, he stated that he believes Djokovic's numbers are superior to his own, and this fact cannot be argued.
The debate over who is the greatest male player of all time is a highly contentious one, with supporters of Nadal, Djokovic, and Roger Federer passionately arguing their cases. Although Nadal admits that the argument is nearly impossible to settle, he does recognize that Djokovic has the highest numbers.
"There are flavors, ideas, and feelings that one may convey to you, causing you to prefer one over the other," he stated. "In my opinion, Djokovic is the greatest in history when it comes to titles, and there is no room for debate on that."
Nadal's efforts to keep pace with Djokovic have been hindered by injuries. In 2023, a hip problem limited his participation in grand slam tournaments to just the Australian Open in January. However, Nadal stated that injuries should not be used as an excuse for losing his record to Djokovic.
"As always, individuals are free to interpret the situation as they please, some may say that I have faced numerous injuries. Whether it's unfortunate luck for me or simply the way my body is, I cannot say. It is a common occurrence in sports for injuries to occur. I offer my congratulations to [Djokovic] for all his accomplishments, and I do not feel any frustration towards him."
In their head-to-head record, Djokovic holds a slight advantage over Nadal with a 30-29 lead.
In June, at the age of 37, Nadal stated that Djokovic's recent achievements did not alter his perspective on his own career.
"I have stated this before when I held the most slams, when we were equal, and now that I am behind: I will not attempt to be something I am not through personal struggle," said Nadal. "I believe in accepting what is and what is not. I am content with all that I have achieved."
Federer has officially ended his career, while Nadal has announced he plans to take a break from the professional circuit in 2024. However, despite being 36 years old, Djokovic is still performing at a high level and shows no signs of slowing down. According to Nadal, Djokovic is the main competitor for 20-year-old Carlos Alcaraz in the men's game.
"According to Nadal, Alacaraz was recently ranked as the world's top player. Despite his youth, Djokovic seems to be his only major competitor."
Source: theguardian.com