T
This month marks the 50th anniversary of the release of Nicolas Roeg's Don't Look Now. The film, based on a story by Daphne du Maurier, is a personal favorite and encompasses elements of horror, a touching portrayal of marriage, a reflection on grief, and a shocking twist. The milestone presents an opportunity for movie enthusiasts to revisit this timeless classic, along with other iconic films from 1973 such as Enter the Dragon, The Exorcist, and The Wicker Man (which was initially shown as a supporting feature for Don't Look Now). It also gives me the chance to introduce my new column, which will focus on a different director each month, starting with Nicolas Roeg. During our conversation, Roeg shared his belief that time is "lateral rather than linear," making the idea of anniversaries obsolete.
In Roeg's films, which range from the galaxy-traversing sci-fi of The Man Who Fell to Earth to the imagined Einstein/Monroe relativity of Insignificance, time is fluid – a mysterious memory pool where past, present and future collide. It's no coincidence that Roeg's most notorious film (which I've introduced on BFI Player) was a non-linear, flashbacked psychodrama from 1980, tellingly titled Bad Timing.
Roeg started his film journey as a camera operator and cinematographer, working on the second unit for Lawrence of Arabia directed by David Lean and creating the memorable sword-fighting scene in Far from the Madding Crowd (1967) directed by John Schlesinger. In 1970, he co-directed the psychedelic thriller Performance (with the tagline "Vice. And Versa") with Donald Cammell. This film has gained a strong cult following (it blew my mind when I was a student) and follows the story of a gangster and a rock star, played by James Fox and Mick Jagger respectively, as their identities become blurred and intertwined.
Rewritten by an uncredited Frank Mazzola, Performance remained unreleased for two years (despite being made in 1968) due to concerns from distributors and censors regarding its themes and unconventional content. According to popular belief, a bathing scene involving Mick Jagger, Anita Pallenberg, and Michèle Breton sparked outrage from an executive who remarked that "even the water in the tub was filthy."
In Walkabout (1971), Roeg expanded on the mysterious and indirect elements of Performance, creating a non-linear adaptation of James Vance Marshall's book about a young Indigenous Australian boy (excellently portrayed by David Gulpilil) who guides a teenage girl and her younger brother after they are abandoned in the outback. The use of time jumps and reversals transformed a simple storyline into a contemplative exploration of "fundamental human themes: birth, death, and change" – themes that reached their pinnacle in Don't Look Now, a personal favorite of mine (Pino Donaggio's score is a constant in my headphones). The film follows a couple in Venice who are tormented by visions of their deceased daughter.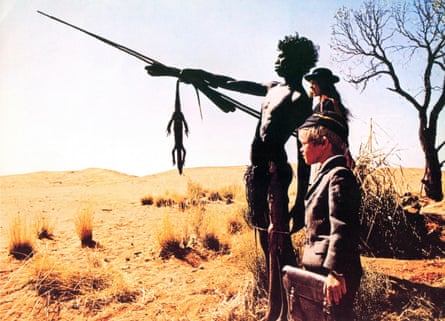 In 2007, during our conversation about the release of his final film, Puffball (based on Fay Weldon's novel and only available on DVD), Roeg described Don't Look Now as a story about a couple who unexpectedly encounter a major event that changes their plans for the future. He also found it amusing that he had cleverly incorporated the main premise of the film into the dialogue of Donald Sutherland's character, John, in the beginning scene. While discussing the concept of curved water with his wife, Laura (played by Julie Christie), John states that "nothing is as it appears" – a line that Roeg revealed he had Sutherland repeat around 30 times in order to give it a casual tone instead of a weighty one.
The film The Man Who Fell to Earth (1976), based on a science fiction novel by Walter Tevis, offers a unique interpretation filled with surprises. Tevis also wrote the books that inspired The Hustler, The Color of Money, and The Queen's Gambit. Director Roeg chose David Bowie to play the lead character, a starman on a quest for a drink who ends up becoming an alcoholic. Bowie was selected after Roeg saw him in the BBC documentary Cracked Actor and thought he resembled an alien observing a hostile world from inside a limousine. Bowie fully immersed himself in the role of Thomas Jerome Newton and even used images from the film on the covers of two of his most famous albums, Station to Station and Low. The movie, which I watched during my peak Bowie obsession, masterfully weaves together various realities and jumps back and forth in time, showcasing mirrored relationships in both the physical and metaphysical worlds.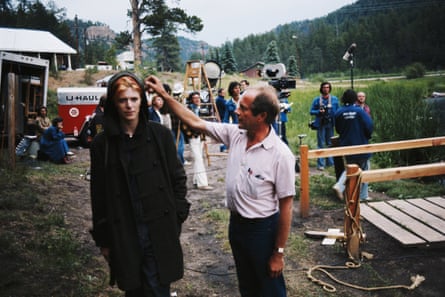 In 2019, I had the privilege of hosting a special tribute at BFI Southbank to honor Roeg, who passed away the year before at the age of 90. His friends and colleagues gathered to celebrate his diverse life and career, which spanned from documentaries like Glastonbury Fayre (1972) to the popular film adaptation of Roald Dahl's The Witches (1990) and beyond. Today, Roeg's influence can be seen in the work of filmmakers such as Carol Morley and Ben Wheatley, and he is recognized for his contributions to cinematic language (he compared film-making to Van Gogh's painting of sunflowers) that delved into the perceived boundaries of time and space. Although Roeg may be physically gone, his films continue to challenge our perceptions and remind us that things are not always as they appear.
You can rent any title on various platforms, unless specified otherwise.
I am currently enjoying other things.
The Bowie Lounge
Last Saturday evening, I enthusiastically attended a performance of Space Face by a Cornwall-based group that combines music, painting, dance, theatre, and cabaret, all inspired by Bowie. It was a delightful experience! This group has been honoring Bowie's experimental style for ten years and I highly recommend keeping an eye out for their upcoming shows.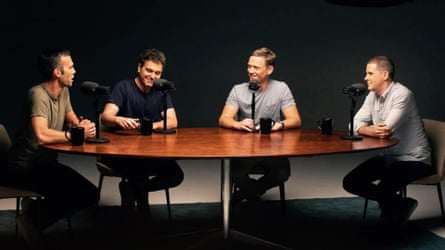 Pod Save America
As the upcoming US election, which is seen as crucial and frightening, approaches (pitting Democracy against Disaster), this podcast is one of the few things helping me maintain my sanity. Former aides of Obama, Jon Favreau, Jon Lovett, Dan Pfeiffer, and Tommy Vietor provide an insightful, informative, and often amusing perspective on the chaos.
Source: theguardian.com