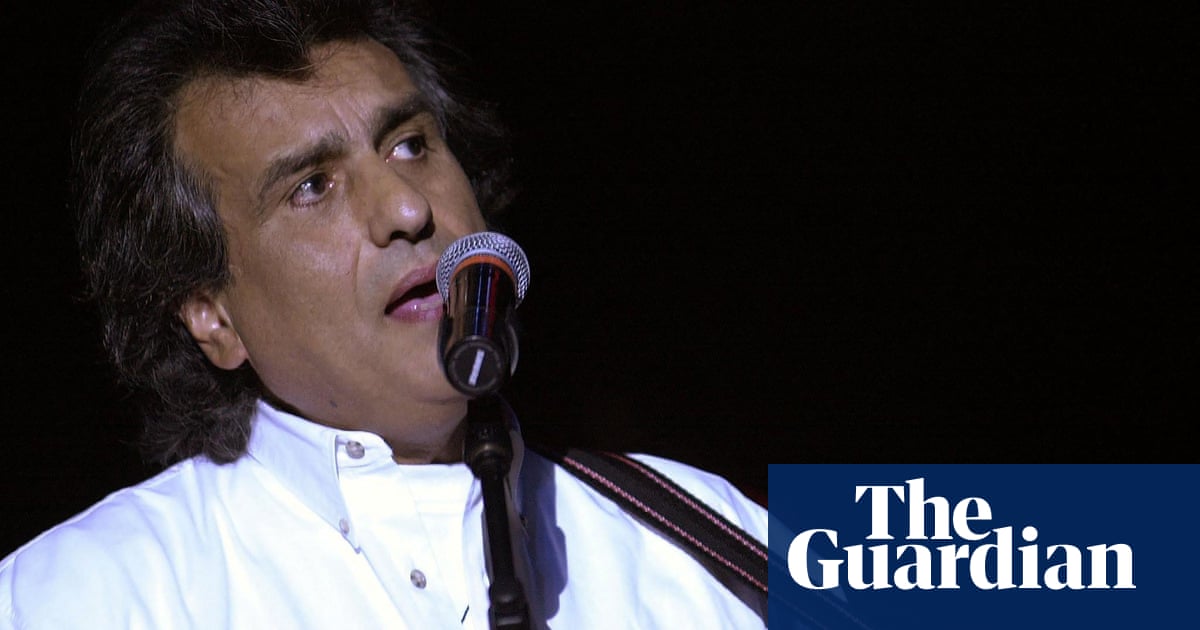 Toto Cutugno, the musician known for his cliché-filled yet undeniably catchy song L'Italiano, which shaped perceptions of Italian culture for countless listeners in Europe and Russia, will be laid to rest in Milan on Thursday following his passing at the age of 80 at San Raffaelle hospital.
Salvatore Cutugno was born to Sicilian parents in Tuscany. He was a frequent participant at the Sanremo music festival for ten years, which was the inspiration for the Eurovision song contest.
In 1980, he emerged as the winner of the competition with Solo Noi, but he also came in second place six times, earning him the label of Sanremo's perpetual runner-up.
The 1979 song "Voglio l'anima" by Cutugno was reinterpreted by French singer Dalida as "Monday Tuesday… Laissez moi danser". It became one of the biggest disco hits in France during that time. In 1990, Cutugno won Eurovision and two years later, he sang "Together, unite, unite, Europe" in his song "Insieme: 1992", which was a hymn to the formation of the European Union.
However, his biggest achievement came in 1983 with the release of L'Italiano, a song that was dubbed by the newspaper Corriere Della Sera as the "Christian Democrats of canzone". Despite the lack of public admission, the song became a massive hit and sold millions of records.
"Il primo ministro italiano Giorgia Meloni, in linea con il suo titolo, ha postato sui social media: 'Addio a Toto Cutugno, un vero italiano'."
Originally written for the charismatic singer Adriano Celentano, who declined to record it, this song is better known by its chorus, "Let Me Sing". It takes a humorous jab at various cliches of Italian culture, mentioning dishes like spaghetti al dente and quirky items like shaving cream with mint flavor. The song also includes references to specific cultural references, such as caffè ristretto and a "broken-down Fiat 600".
The song achieved chart-topping success in countries such as Italy, France, Switzerland, and Portugal, largely ignoring English-speaking regions. A rendition titled "I am a Finn" also gained popularity in Finland during the same year. It garnered fans throughout the eastern bloc, particularly in areas like Ukraine, Albania, Poland, Georgia, and Russia. In 2013, the artist received a lifetime achievement award at San Remo, and performed "L'Italiano" alongside the Red Army choir.
In 2019, Ukrainian lawmakers attempted to prohibit Cutugno from appearing in Kyiv due to accusations of pro-Russian sentiments. However, Cutugno refuted claims of a personal relationship with the Russian leader, stating that he had only greeted him with a handshake after a performance.
"I am an ally of the Russian people, not of Putin," he stated. "But let us not focus on Putin. I desire for him to experience the worst things in the world."
In 2007, Cutugno was informed of his prostate cancer diagnosis, but he eventually regained his health and returned to participate in the Sanremo competition for the last time in 2010. In more recent times, he has mostly retreated from the spotlight.
Italian political figures and musical artists expressed their condolences for the singer following news of his passing on Tuesday afternoon. Singer Eros Ramazzotti wrote, "Goodbye Toto, you were a great Maestro. We will miss you."
Source: theguardian.com